The Leonardo DiCaprio Classic Climbing Netflix's Top 10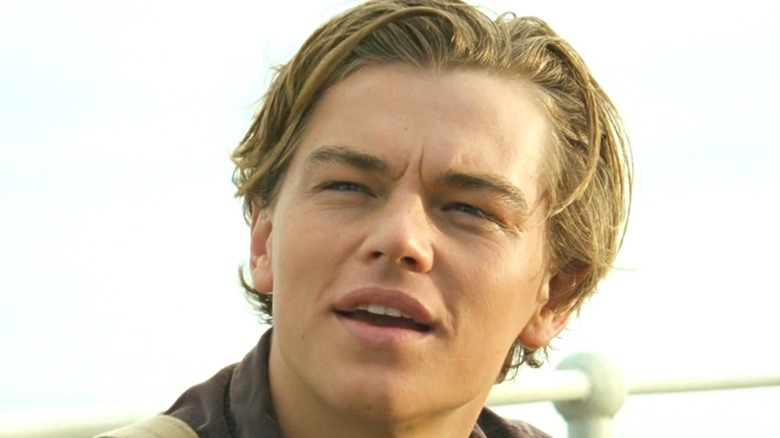 Paramount Pictures
Leonardo DiCaprio has endeared himself with fans by grunting across the Alaskan wilderness, loudly proclaiming that he is king of the world from the bow of a ship, infiltrating dreams, and grappling with a deep-seated psychosis. Getting his first major film role at the age of 19 in "This Boy's Life," and later that same year starring in "What's Eating Gilbert Grape," DiCaprio quickly became a star to keep an eye on. His long and illustrious career has earned him 254 awards nominations, and of those, a staggering 101 wins (via IMDb).
DiCaprio's latest venture is Netflix's satire "Don't Look Up," which involves an apocalyptic doomsday scenario brought on by a comet. A scathing commentary on social media, celebrity culture, and science denying, "Don't Look Up" is one of the most watched dramas currently on the streaming service. But another DiCaprio movie has also climbed into the Netflix Top 10 movie list, and this particular film was one of the biggest of all time.
Titanic is rising on Netflix's Top 10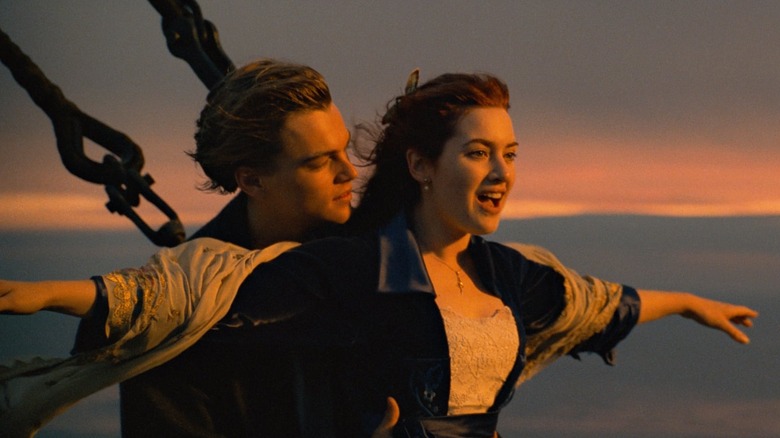 Paramount Pictures
The movie in question is the famous "Titanic." Directed and written by James Cameron, "Titanic" stars Leonardo DiCaprio, Kate Winslet, Billy Zane, Kathy Bates, and Bill Paxton. The movie is a recollection of two star-crossed lovers from vastly different worlds. DiCaprio's character, Jack Dawson, is a poor and good-hearted free spirit, while Kate Winslet's character, Rose DeWitt Bukater, is well-connected, engaged to be married, and coming from the upper crust of society.
The movie was a huge success at the time and one of the first movies to make $1 billion (via Box Office Mojo). Adjusted for inflation, "Titanic" is the third most profitable movie of all time (via GamesRadar), and the film maintains an 89% on Rotten Tomatoes. The movie also earned over 100 awards, and it continued the ascent of DiCaprio into super stardom. So, if one hasn't gotten enough of the actor from Netflix's "Don't Look Up," one could always give the famous love story another watch!