The Iconic Fantasy Role Christopher Plummer Regrets Passing On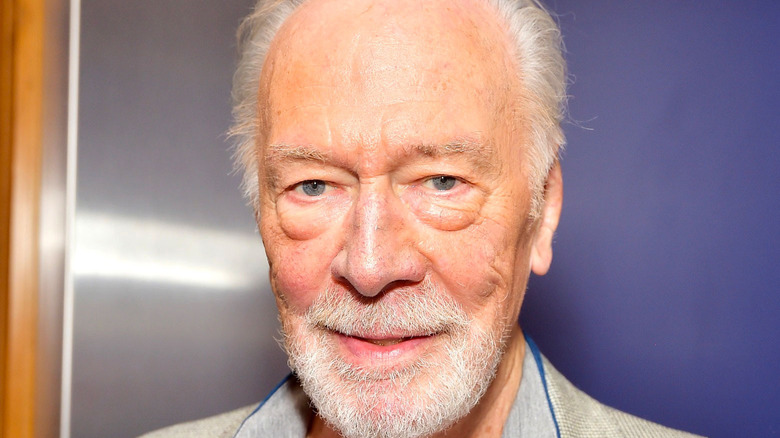 Stefanie Keenan/Getty
This year, we lost Christopher Plummer, an icon of cinema and a scene-stealer of many films, including Rian Johnson's recent beloved whodunit, "Knives Out." The three-time Oscar-nominated actor (one of which he won for "Beginners" in 2012, per Variety) was a welcoming presence in any film he put his name to, with many favored roles among his filmography. As his IMDb profile reminds us, those roles include Captain Von Trapp in "The Sound of Music" (a film he admitted to not being a fan of), Dr. Rosen in "A Beautiful Mind," Charles Muntz in "Up," Henrik Vanger in "The Girl with the Dragon Tattoo," and his last-minute, impeccable turn in "All the Money in the World," a performance for which Plummer was always going to guarantee something special. 
The depth and breadth of Plummer's range of roles during his decades-long onscreen career are what makes the parts thrown his way that he subsequently passed on all the more interesting. As is always the case with Hollywood's finest, some parts slip through the cracks that actors eventually admit they regret turning down. In the case of Plummer, there was one particular role that fell into this category. It was a role he not only personally held close to his heart but also one part of a trilogy of the greatest films ever made.
Christopher Plummer turned down the role of Gandalf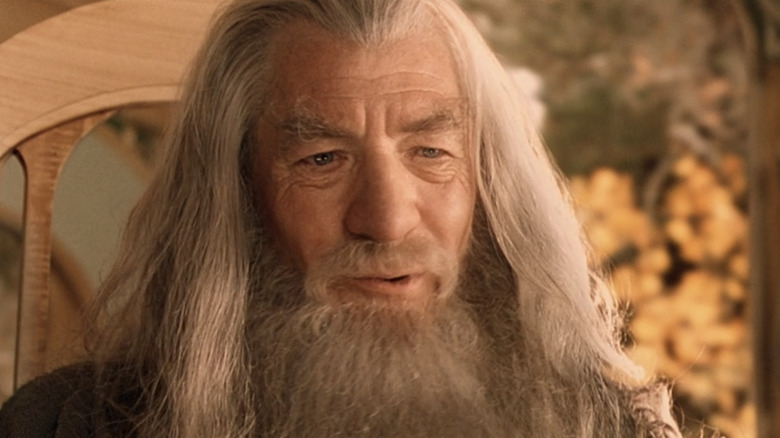 New Line Cinema
During an appearance on "Conan" in 2015, Christopher Plummer revealed he was approached to take on the role of the wizard Gandalf for Peter Jackson's "The Lord of the Rings" before it was offered to Ian McKellen (via YouTube). The decision was one Plummer was torn up about but gave a very understandable reason for declining the offer.
"I don't know why I turned it down," Plummer explained to "Conan" host Conan O' Brien. "I thought three or four years in New Zealand ... I thought there were other countries I would like to visit before I croak." The actor then conceded that, on the page, Gandalf "was a marvelous part" and went on to say, "I loved 'The Lord Of The Rings.' I grew up on it, actually. It is a great, great, great book, and then it became a great film."
Of course, Jackson eventually found his wizard, which then became one of McKellen's most beloved roles — and one that Plummer showed charming respect in a way only he could. "And then Ian played it. Ian McKellen, who is absolutely marvelous in it. And he couldn't have been warmer, which I might not have brought to it. I might have been a little cold and impervious ... and ... and ... I hate the son of a b****," Plummer remarked with a laugh.
It would've certainly been interesting to see Plummer towering over Elijah Wood and the late Ian Holm in Middle Earth as the powerful wizard. He may have passed on Gandalf, but let's be glad that McKellen didn't.