The Walking Dead's Showrunner Weighs In On Norman Reedus As Ghost Rider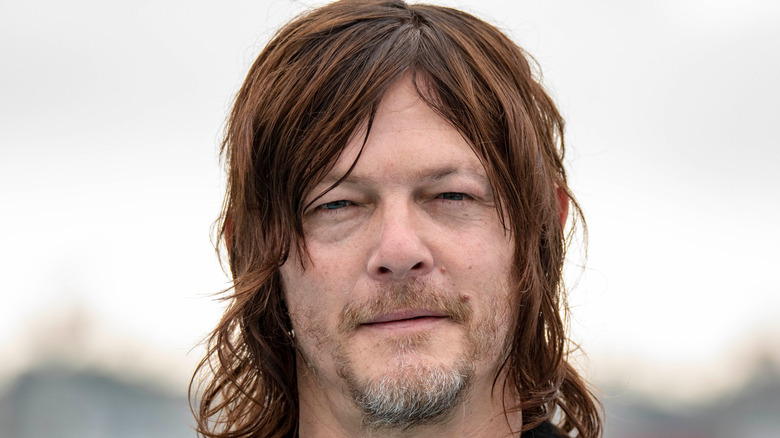 Eugene Powers/Shutterstock
You could say that Norman Reedus has been pouring gasoline on a Twitter fire recently. For the last few days, Reedus has been liking a wide variety of tweets that suggest or pray that he be cast as the next Ghost Rider (via Twitter). The fact that Reedus already has another job lined up following the upcoming conclusion of "The Walking Dead" (via The Hollywood Reporter) doesn't seem to be tampering the hopes and dreams of Marvel fans around the world.
On Wednesday, Reedus liked a tweet from @TinaCatwoman, a fan of Reedus's whose Twitter bio says that Reedus is her "fav person EVER" (via Twitter). In her tweet, @TinaCatwoman included an animated graphic of Reedus as Ghost Rider. Reedus responded that he thought the graphic was "dope" (via Twitter). At the moment, Ghost Rider is a popular topic on the social media site, with "Marvel's Agents of S.H.I.E.L.D." actor Gabriel Luna also recently using the platform to suggest that he would be happy to return to the same role at some point. 
So, what does the showrunner of "The Walking Dead" think about the prospect of Norman Reedus taking on a new role?
Angela Kang sounds supportive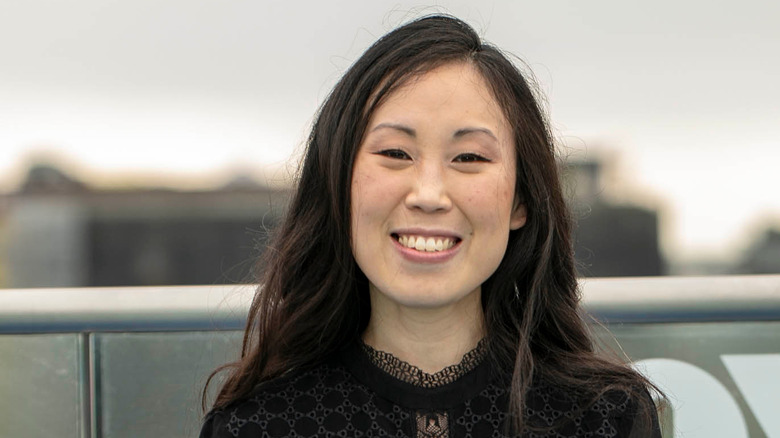 Eugene Powers/Shutterstock
In a post to her Twitter page, "The Walking Dead" showrunner Angela Kang sounded off with enthusiasm regarding fan speculation that Norman Reedus could some day play the role of Ghost Rider. In response to the bevy of Twitter users begging to see Reedus cast in the role, Kang said, "Just saying... Norman Reedus as Ghost Rider WOULD be rad." She included four emojis in her tweet, including symbols for fire, a skull, a motorcycle and the devil, all obvious references to Ghost Rider.
In response to her tweet, Scott Gimple, the Chief Content Officer of "The Walking Dead" universe, replied with a gif of Reedus attacking a trio of walkers with a chain in "The Walking Dead," similar to the way Ghost Rider is known to attack his victims. "He already does A+ chain work," Gimple said. Gimple's input is particularly noteworthy because he served as a writer on 2012's "Ghost Rider: Spirit of Vengeance." 
Though Kang and Gimple obviously have no control over the future of the Marvel Cinematic Universe (that's Marvel Studios President Kevin Feige's decision, ultimately), it's still fun to think about and it's always nice to see members of "The Walking Dead" family support one another.