This Fan-Favorite Agents Of SHIELD Actor Wants Back Into The MCU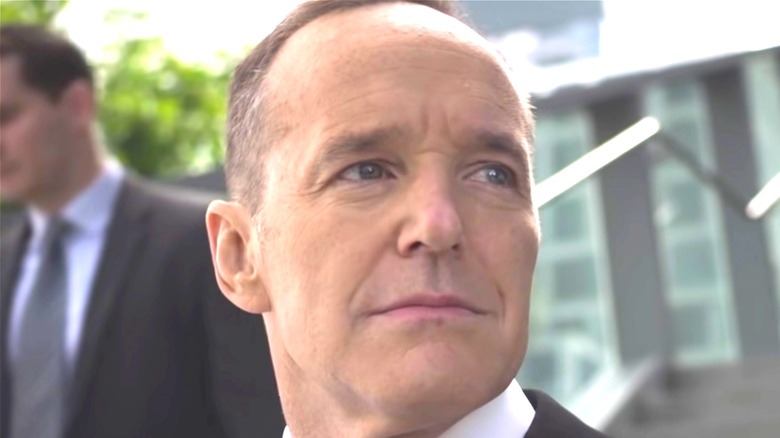 ABC/Youtube
At the climax of "Spider-Man: No Way Home," Doctor Strange (Benedict Cumberbatch) tells Spider-Man (Tom Holland), "They're starting to come through and I can't stop them." While those words refer to a very specific (and spoilery) type of character in the context of that film, it could soon also refer to even more live-action versions of Marvel characters intent on returning to the Marvel Cinematic Universe. 
Prior to the 2021 launch of various Marvel Studios-produced Disney+ TV series, the television branch of Marvel was largely run separate from the world of Marvel films. The 2019 dissolution of Marvel Television (via Deadline) seemed a definite mark that we'd seen the last of characters from series like ABC's "Marvel's Agents of S.H.I.E.L.D." and Netflix's "Daredevil." However, December 2021 brought new hope for these characters. As a result of events in "Spider-Man: No Way Home" and the first season finale of "Hawkeye," fans of the former Marvel Television division are eagerly awaiting the return of even more familiar faces. 
Of course, the more important question is if those actors are interested in returning. Luckily, a tweet from one former star of "Marvel's Agents of S.H.I.E.L.D." would seem to indicate that he'd be happy to suit up again.
Gabriel Luna is always ready to ride again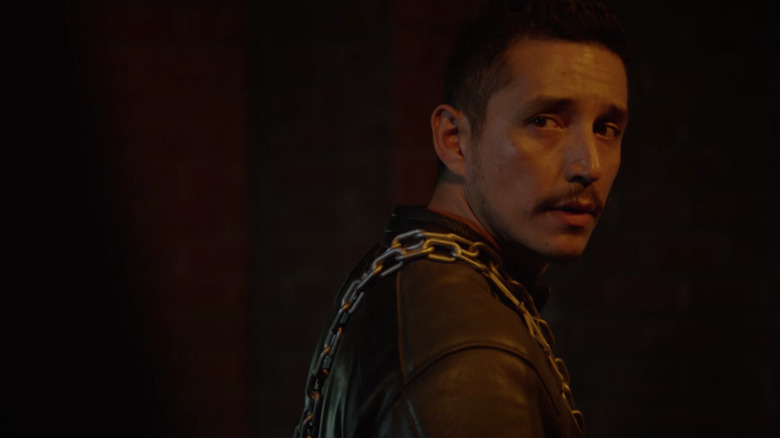 ABC/Netflix
If a short tweet from Gabriel Luna is any indication, the "Terminator: Dark Fate" actor would be happy to play Ghost Rider once more, should Marvel Studios President Kevin Feige come calling. In a retweet of some amazing artwork by @BossLogic, Luna commented two fire emojis and a skull, a surefire reference to the character that the actor once played on "Marvel's Agents of S.H.I.E.L.D." Luna also added a hashtag that said, "Stay ready so you don't have to get ready." We have to wonder if that tweet might even be directed right at Feige himself? 
Luna's take on Robbie Reyes (aka Ghost Rider) is certainly one of the more memorable Marvel characters to appear in "Marvel's Agents of S.H.I.E.L.D." The actor only starred in a total of nine episodes of the series (via IMDb), but his character proved so popular that Marvel Television briefly considered a plan for a spinoff.
Even if a phone call from Feige doesn't come any time soon, Luna has plenty of work on his plate at the moment. He's next set to appear as Tommy in HBO's television adaptation of "The Last of Us."