Bridget Moynahan Confirms What We Suspected All Along About Keanu Reeves' On-Set Behavior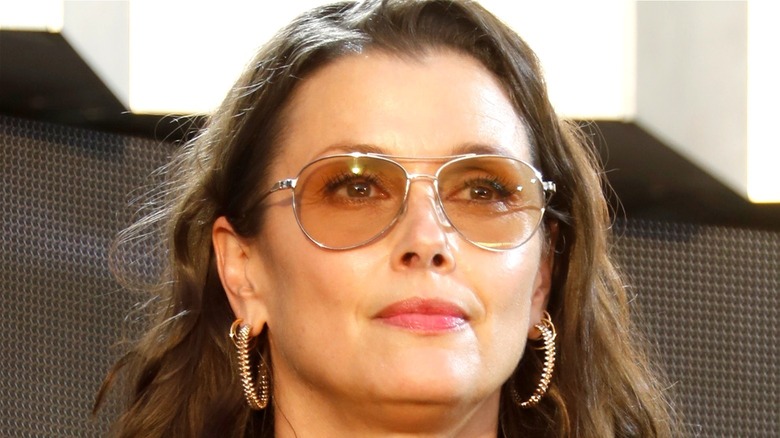 John Lamparski/Getty
When you've worked in Hollywood for as long as Keanu Reeves has, your reputation follows you around everywhere. And in the case of movie stars, the public gets to have an opinion on stuff like on-the-job behavior even if they don't have any direct experience working with you. In the case of Reeves, his general reputation seems to be that of a quiet, humble, decent guy, who happens to be one of the most famous people on Earth. Of course, it helps when he partakes in delightful interviews where he answers questions like a normal person and has viral stories come out of the woodwork often about what a down-to-earth person he is. But is this reputation really accurate?
Every once in a while, someone who's worked with a star like Reeves will give us a tidbit about what the experience was like. Bridget Moynahan, best known today as one of the stars of the police drama "Blue Bloods," worked with Reeves on both "John Wick" in 2014, and the sequel "John Wick: Chapter 2" in 2017. She played his deceased wife, Helen Wick, whose final act prior to her passing is gifting John a dog so that he won't be as alone after she's gone. As anyone who's seen the movie can attest, that dog plays a pretty central role throughout the remainder of the franchise. 
During a 2014 interview, she wasn't shy to share her impressions of what Reeves was like on the set.
Moynahan called Reeves 'quiet' and 'private'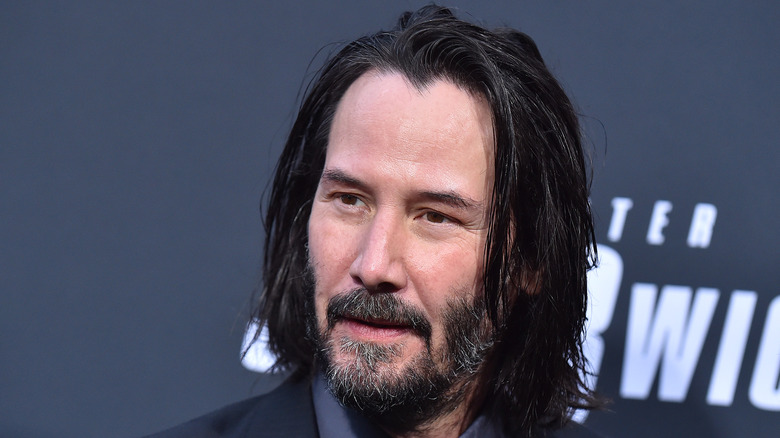 DFree/Shutterstock
Moynahan is no stranger to sharing the screen with some of the biggest names in the business. After all, she has one of the leading roles on "Blue Bloods," where she stars alongside the ranks of Tom Selleck and Donnie Wahlberg. With a resume that also includes the likes of "Serendipity," "I, Robot," and "Lord of War," it's safe to say Moynahan has been around the block a few times and generally knows what to expect when you're working with A-list stars. 
During the interview with AOL, Bridget Moynahan was asked about a bevy of her famous collaborators over the years, including the legendary Al Pacino ("He made me a little nervous"), Ben Affleck, and, of course, Keanu Reeves. When asked about how her experience of working with Reeves on "John Wick" was compared to what she expected, Moynahan said, "He's very quiet and very private ... I had always heard that about him, and he kind of still was. But we had a really nice time. We were playing a couple that was in love so that was really fun to do."
It sounds like Moynahan didn't get a chance to get to know Reeves too well, despite playing the assassin's late wife in flashbacks. It makes sense given her role is killed off pretty early in the film, so she probably didn't spend too much time getting to know the legendary actor. But it also seems that her experience working with Reeves was a positive one. He is, after all, one of the co-stars that caused Moynahan to declare during her interview, "I have worked with the best guys in the business."
Keanu Reeves is well-loved among many of his co-stars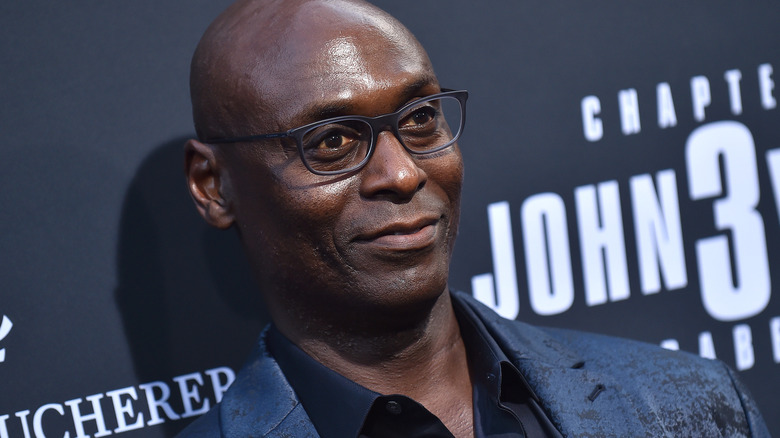 DFree/Shutterstock
When it comes to actors, one of the first things people want to know is whether they're nice. There are so many horror stories of celebrities acting like divas and treating everyone they perceive as beneath them like trash. Fortunately, it doesn't appear as if Keanu Reeves falls in this camp as several of his co-stars have nothing but kind things to say about him.
First, there's his "John Wick 3" partner Halle Berry, who gushed over the opportunity to work with Reeves on the project. The actress took to Instagram to claim that working with Reeves was "a well deserved honor for one of the hardest working actors" she had the privilege of working with. 
It seems to be nothing but love on the set of the action-oriented franchise as his other co-star, Lance Reddick, who's played Charon in all three "John Wick" movies so far, sung the actor's praises, too. The actor described what a consummate professional Reeves was on-set and even went so far as to declare, "Whenever I work with a big movie star for the first time, I keep my guard up to protect my work from an ego. And if there's any big movie star who's not that person, it's Keanu."
It appears if you're going to star alongside any A-list celebrity in a major motion picture, you want it to be Keanu Reeves.