Matrix Resurrections Star Ellen Hollman Talks About Keanu Reeves Solving Problems On Set - Exclusive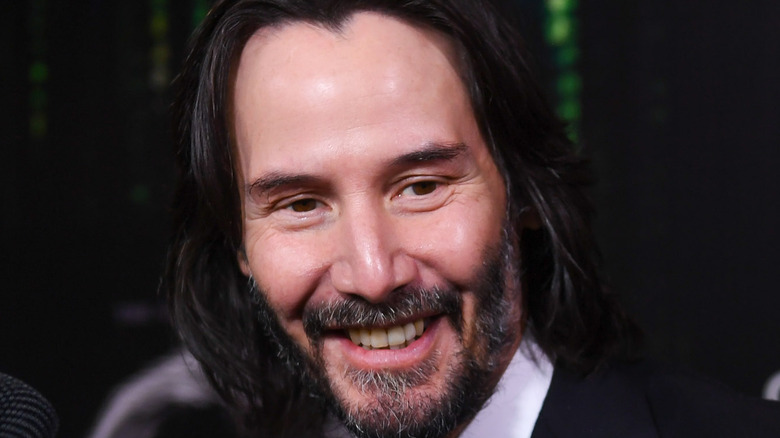 Sam Santos/Getty Images
Looper recently spoke with Ellen Hollman, who plays an alternate version of Trinity in the opening sequence of "The Matrix Resurrections." Although she never shares a scene with him, she had a few stories about franchise star Keanu Reeves from set and beyond.
Hollman is quite familiar with Reeves outside of "The Matrix" – her husband, Stephen Dunlevy, is a stuntman and stunt coordinator with 87eleven, the action design team behind the "John Wick" franchise.
Reeves has developed a reputation as one of the most generous and considerate performers in Hollywood. Hollman confirmed that reputation, and then some.
"Keanu Reeves is not someone who desires attention, does not desire the limelight, he does not desire acknowledgement nor does he desire accolades," Hollman says, with some reverence. "He is by far the most humble artist that I have ever had the honor of meeting. As a fellow performer, who's been in the industry over 20 years, I can say that his heart and his kindness are what has allowed him to become the megastar that he is today."
Well, that's one way to handle catering not showing up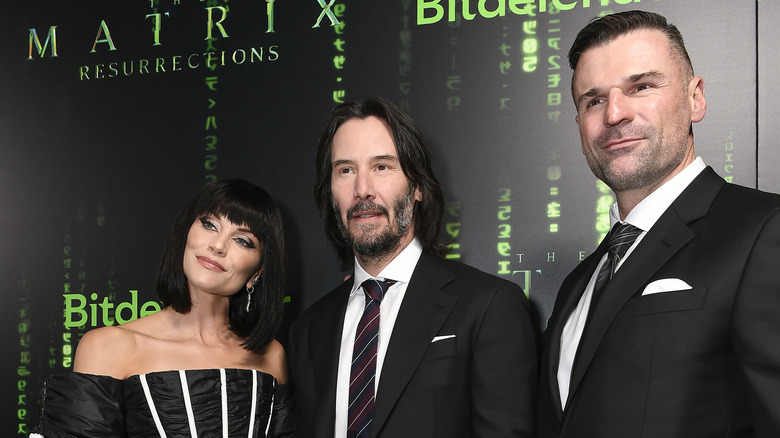 Steve Jennings/Getty Images
Hollman notes how Reeves goes above and beyond behind the scenes whenever needed: "Anytime ... there is some kind of discrepancy, which happens in production, he was the first one to solve the problem."
One time, during pre-production work in Germany, catering didn't show up. "Because, Germany, there's language barriers, things happen," Hollman explains. "So, he would just have a food truck for everyone." No disrespect to caterers, who perform a valuable service and are vastly undervalued, but a Keanu-sponsored food truck seems like a good replacement for a day or two.
Hollman also recalled him hiring car services to help people get their bags and move equipment. He also is fond enough of her husband that she said, "I swear, he's in love with Dunlevy. He's like, 'Hey, if you want, I can fly you out [for the premiere]. And yeah, I can put you at this hotel ... You want to ride with me? Do you want to be on my guest list?' I'm like, 'We're already there Keanu, but thank you.'"
"The Matrix Resurrections" is now playing in theaters and streaming on HBO Max.