Who Plays The Droid 8D8 In The Book Of Boba Fett Chapter 1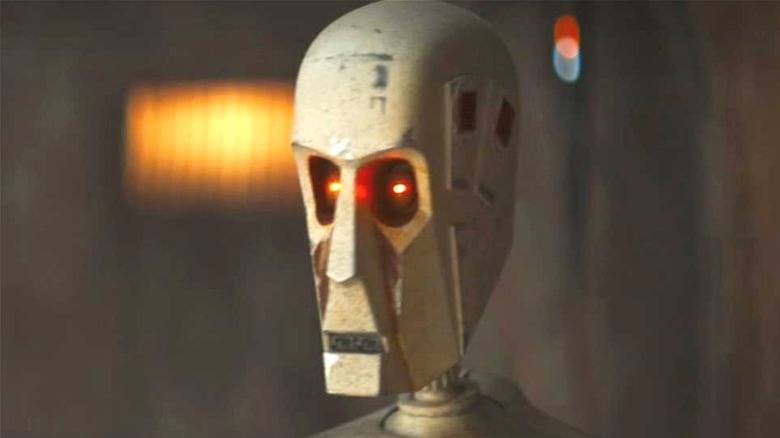 Lucasfilm/Disney+
Contains spoilers for "The Book of Boba Fett"
Disney+ has turned the first page on their latest "Star Wars" spin-off series "The Book of Boba Fett," and the critical response has come pouring in for Temuera Morrison's return as the iconic bounty hunter. What feels like the first gangster series set in the "Star Wars" universe also gave us a final clear-cut answer of how Boba escaped that Sarlacc pit, and set Boba on his first steps toward his respectful rule.
Amidst the flashbacks of Tusken Raiders and pleasantries with local powers, one standout moment in "The Book of Boba Fett" Chapter 1 was a surprisingly simple one that would've pricked up the most Force-sensitive of ears. During Boba's initial meeting with the locals and acceptance of tributes (or lack thereof), the bounty hunter was accompanied by the 8D8 torture droid that was last seen in "Return of the Jedi." At a glance, there wasn't anything particularly special about this worn-down bot — that is, until he spoke with the familiar gentlemanly tone of an English vampire last heard in Staten Island.
What We Do In The Shadows' Matt Berry is Boba Fett's droid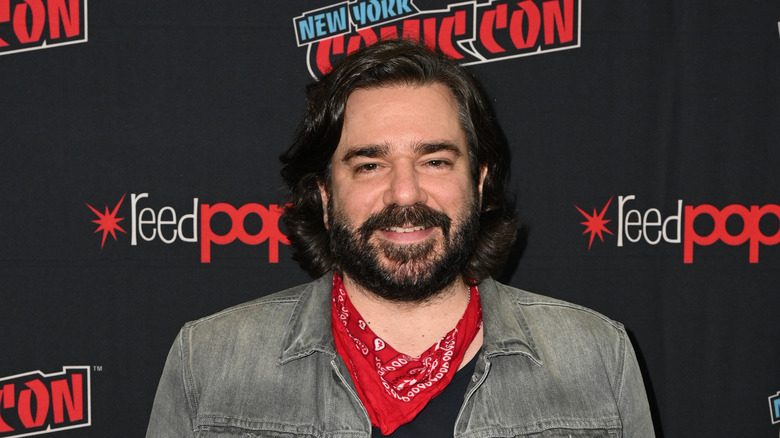 Bryan Bedder/Getty Images
Lining up with the elegant and charming tones that even C-3PO would admire, this particular 8D8 droid has the voice of "What We Do In The Shadows" series star Matt Berry. Aside from the FX show which is a spin-off from the film of the same name starring Taika Waititi (who voiced IG-11 in "The Mandalorian"), Berry also has notable roles in the hit UK comedy series "The IT Crowd" and cult-favorite "Garth Marenghi's Darkplace."
While his role as 8D8 was a brief cameo, it was a welcome addition to the debut episode "Stranger in a Strange Land" that fans seemingly loved picking up on. Viewers took to Twitter to share their enjoyment of the pleasant surprise and almost disbelief at the casting. Tim Hatfield said, "OMG is that Matt Berry voicing the droid in [Book of Boba Fett]??" and a user named @DefinitelyLewis proclaimed, "Matt Berry droid makes this automatic 10/10."
There's currently no confirmation that 8D8 will be back in future episodes, but given the reception of Berry's appearance, fingers crossed we do get more in next week's episode of "The Book of Boba Fett" when it returns on Disney+.