The Witcher's Paul Bullion Reveals Which 80s Adventure Classic Inspired Him To Be An Actor - Exclusive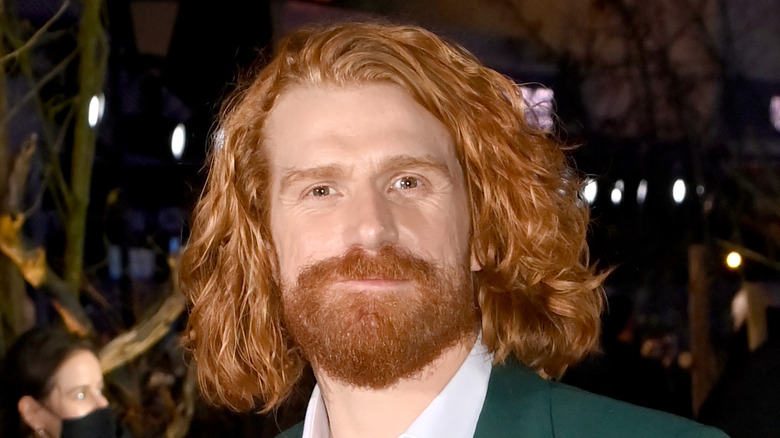 Dave J Hogan/Getty Images
While his impressive resume includes guest turns on such notable series as "Peaky Blinders" and "The Bastard Executioner," as well as a supporting role in "Dracula Untold," there's no question that actor Paul Bullion has taken his career to a whole new level with "The Witcher." Joining the cast for the second season of the Netflix streaming smash, Bullion stars as Lambert, a Witcher who reunites with his childhood friend and fellow monster hunter, the Witcher Geralt of Rivia (Henry Cavill), when Geralt returns to his ancestral home of Kaer Morhen. There, Geralt seeks to keep the magical Princess Ciri (Freya Allan) of Cintra safe from the evils of The Continent, but it's not going to be easy.
Lambert, as it turns out, has his work cut out for him with Ciri's arrival, because the young woman is adamant about being trained as a Witcher — and even shows a willingness to undergo a painful transformation process to become to make it complete. On top of that, Lambert, along with Geralt and their brothers-in-arms, go full-on Witcher in the season finale when they are forced to battle an unsuspecting evil force at Kaer Morhen face-to-face.
Without question, "The Witcher" is Bullion's most high-profile role to date, where he gets to act in a fantasy world he's been dreaming about since he was a child. In an exclusive interview with Looper, the actor said his career is all thanks to a 1980s adventure movie classic he saw over and over again growing up in England.
The Goonies opened Bullion up to a world of possibilities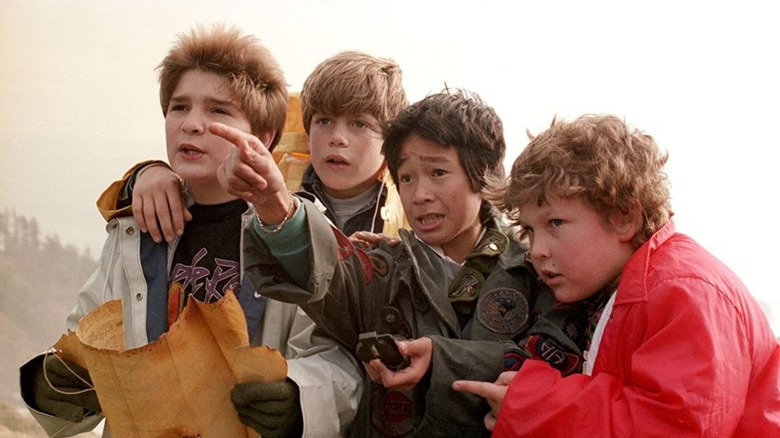 Warner Bros.
Released in 1985, director Richard Donner's "The Goonies" contained the makings of every young person's fantasy to go on an adventurous hunt for pirate treasure, and Bullion was among them. While he was barely 5 years old the first time he watched the film, Bullion said "The Goonies" instantly provided him with a direction he wanted to go in his life.
"Channel 4 [in Britain] would always show a big family film on a Sunday afternoon, and I was just fascinated watching 'The Goonies.' I must have only been about 4 or 5, and I was like feeling all these different emotions watching one film," Bullion recalled for Looper. "I was laughing, I was scared, I was sad, and [it had] this brilliant monologue [by Sean Astin's Mikey], if I can remember, 'Up there! Down here, it's our time. It's our time down here.' I was like, 'This is brilliant!' I remember that finishing that film as a kid thinking, 'Wow, that was a great experience.' I was watching the characters who were similar to my age at that point. So, I was fascinated, and I knew with acting, I could be something other than myself. I realized that quite young, and that was very appealing to me."
Bullion says The Goonies made him feel the emotional power of screen stories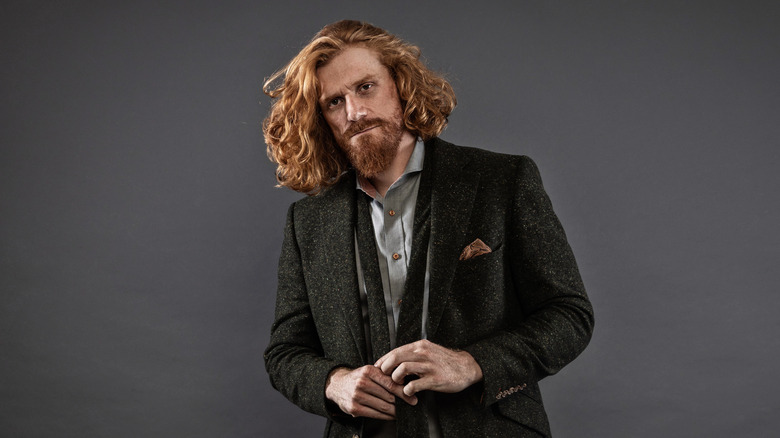 SNHFOTO
Bullion took up theater after experiencing "The Goonies" in his youth, and it was from there that he started to build on skills that would eventually take him to the London stage, television, film and now, "The Witcher."
"I had a lot of energy. I often used to get stuck in my own head quite a lot. And so, I started going to a drama club on a Saturday afternoon, and it was just joy being able to be someone else and explore in a healthy way, other emotions ... I loved to sing, and I trained in musical theater, again, because I like any format of storytelling that's interesting," Bullion told Looper. "It kind of snowballed from there really. I went to drama school, and drama school led to learning my first professional job. [After that], I always kept an open mind, and I think it always comes back to watching 'The Goonies' as a kid. It was like, 'There's no set format to what I find entertaining.' I like the idea of making somebody feel their emotions watching something, because I think that's very therapeutic."
Interestingly enough, Bullion found another place other than acting to spend his energy when he's not transforming himself into characters. He regularly competes as an endurance athlete and has even gone the distance in two Ironman races, including an Ironman triathlon.
"The Witcher" Season 2 is now streaming on Netflix.