The Beloved Character Fans Hope Returns To New Amsterdam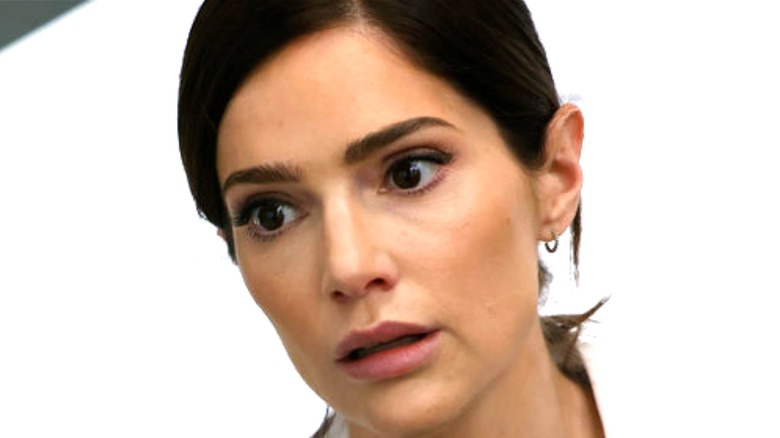 Will Hart/NBC
Premiering on NBC in 2018, the popular medical drama "New Amsterdam" is currently in the midst of airing its fourth season. Starring Ryan Eggold, Freema Agyeman, Janet Montgomery, and more, the show has a devoted group of fans who love tuning in every week to see what trouble Eggold's Dr. Max Goodwin and crew get up to at the fictional New Amsterdam Medical Center in New York City. 
Over the course of the show's four seasons, the characters go through a lot of emotional turmoil and physical challenges, saving lives at work and dealing with personal drama outside of it. Of course, as with many other long-running medical television dramas, the show has also gone through some shifts in cast members, as actors decide to leave or characters are written off, with new faces coming in quite often. A couple of favorite new characters in recent seasons include Leyla Shinwari, played by Shiva Kalaiselvan, and Dr. Lyn Malvo, portrayed by Frances Turner.
While the new characters are always interesting and exciting for fans, some of the characters who leave over the seasons are major, emotional losses for both the people on the show and the viewers. In particular, there is one character in "New Amsterdam" who fans really wish would return to the show at some point in the future.
Fans wish Dr. Vijay Kapoor would come back to the show
In the first season of "New Amsterdam," Dr. Vijay Kapoor, played by Anupam Kher, is a main character who works at the hospital with Max and the others. As the Head of Neurology, Kapoor is the logical one who grounds the rest of the characters and curbs their more unreasonable ideations. His main storyline revolves around his strained relationship with his son, and the kinship he develops with a woman named Ella (Dierdre Friel). 
Unfortunately, Kher made the announcement during Season 3 that he would be leaving the show for good, deciding to focus on taking care of his wife, who developed cancer. This was a tough loss for both the show and fans to understand, and even now, many fans wish Kher would return to "New Amsterdam" as Kapoor, even if it's just for a short appearance.
As for why Kapoor made such an impact with fans, many believe that he was "the grounding force of this show," such as u/dbwhite6450 stated on Reddit. He's a favorite character for many, with another fan on Reddit, u/BeneficialCry7970, explaining that this is because of "his wisdom, demeanor, compassion and voice of reason for patients and their families," while others specifically miss his relationship with Dr. Iggy Frome (Tyler Labine), such as u/beckerszzz, who made a Reddit thread solely to share this. 
Without Kapoor, "New Amsterdam" is missing the sage, experienced figure who helps guide the other more ambitious and sometimes foolish staff of the hospital. While it looks like the odds are low for Kher to return, his character on "New Amsterdam" could easily be written back into the story, so never say never.