Everything New Amsterdam Gets Wrong About Medical Care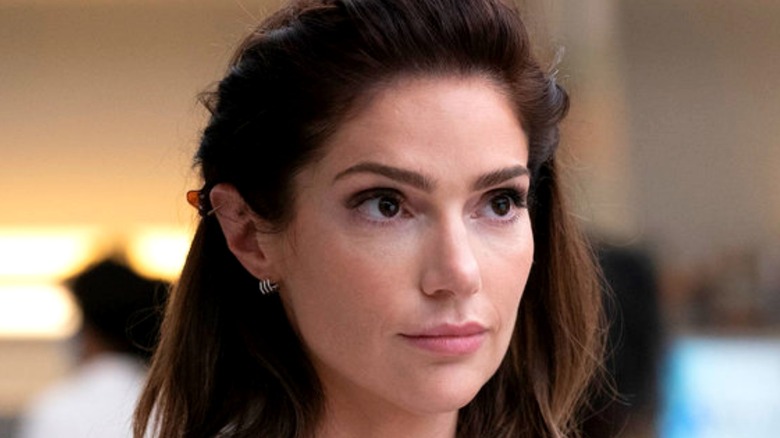 Virginia Sherwood/NBC
Originally premiering in 2018's fall lineup, the NBC medical drama "New Amsterdam" was such a success that in 2020, the network renewed the series for three additional seasons through 2023 (via Deadline). The series stars Ryan Eggold as Max Goodwin, the recently hired medical director of New Amsterdam Medical Center. Max begins his job by firing the cardiothoracic surgical department and insisting that, in a for-profit healthcare system, the patients need to come first. This often means doing away with bureaucracy and defying the New Amsterdam board. However, the maverick doctor also faces serious challenges as it becomes clear that other doctors at the hospital, such as Helen Sharpe (Freema Agyeman), aren't always receptive to his mission.
"New Amsterdam" is a show whose biggest theme is the broken nature of American medicine, but it's also seen some serious criticism for how it depicts hospital life and healthcare providers. Here's everything the hit drama gets wrong about medical care.
Shows like New Amsterdam convince patients doctors are always the problem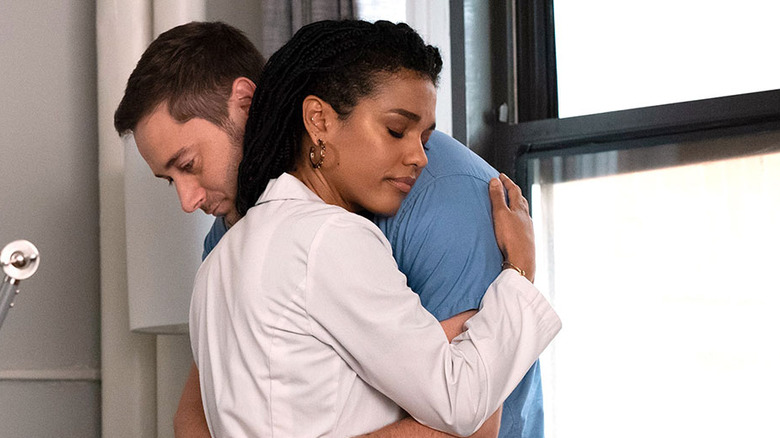 NBCUniversal Television Distribution
Considering that the real-life Bellevue Hospital inspired "New Amsterdam," it's fitting that an actual physician at the public institution would write an article critiquing the NBC drama. Writing for The Atlantic in 2018, Bellevue resident Brit Trogen argued that the show, in depicting most doctors as corrupt and greedy, helps create pervasive distrust of medical care among patients, "which often manifests as a deep reluctance to accept evidence-based treatments such as vaccines, antibiotics, and needed medications and procedures."
As Trogen pointed out, there are obviously bad actors in medicine who are primarily interested in wealth, but "scapegoating all doctors means overlooking the real, serious flaws in the healthcare system" like high drug prices and rising insurance costs. 
Dr. Goodwin can fire supposedly corrupt surgeons but it doesn't actually eliminate the systemic problems in American medicine. In the end, extreme negative attitudes towards medical professionals in shows such as "New Amsterdam" and "The Resident" only harm patients.
Max's decisions for New Amsterdam would be disastrous in real life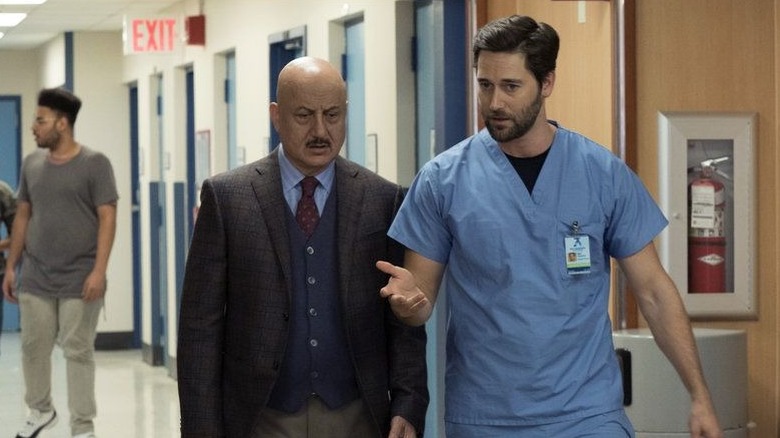 NBCUniversal Television Distribution
Similarly, Dr. Goodwin's supposed solutions for the problems New Amsterdam Hospital faces don't even make sense. His actions early in the show include stopping untrained residents from practicing with patients, eliminating almost all of the staff of a single hospital department, and getting rid of the emergency waiting room.
Trogen pointed out that cutting doctors this quickly is actually detrimental to patient care, and the reality is that working without an emergency room means "filling beds on a first-come, first-served basis rather than by medical need" (The Atlantic). In a forty-minute TV episode, quick, easy solutions work, but not in actual hospitals where there can be serious consequences to such decisions.
In a video for MedPage Today reviewing the show, Dr. John Higgins did appreciate the "patient first" message of the series, but like Trogen, disapproved of Goodwin's individualistic approach as the hospital director. Higgins commented that "if we want change in our hospitals, we got to meet with the doctors, we've got to meet with the administration, and figure out what is the right path".