The MCU Character You Never Noticed Was Played By Miley Cyrus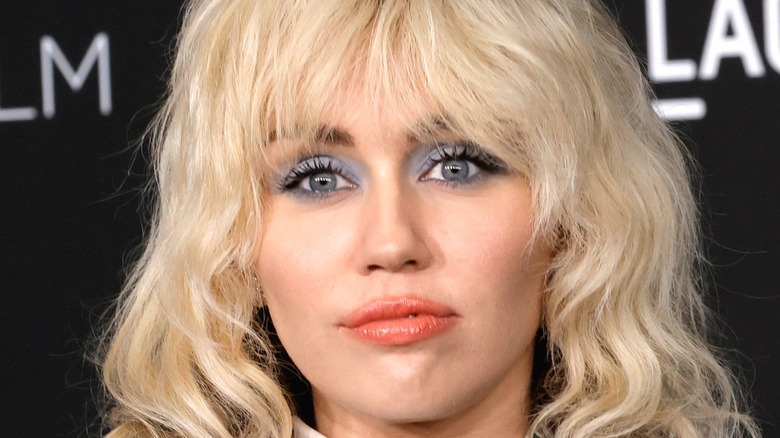 Frazer Harrison/Getty
It's been a winning couple of years for Miley Cyrus. After a near-decade trying to escape the shadow of both her Disney starlet years and her post-Disney starlet tabloid controversies, and several attempts at fashioning a compelling grown-up creative identity to somewhat limited critical and commercial success, the raspy-voiced pop musician finally hit the jackpot in 2020 — by embracing her calling as a bonafide rock star.
Since the release of the critically acclaimed, eighties-inspired LP "Plastic Hearts," Cyrus has been on a roll, her irresistibly brash new wave tunes and glamorous live performances increasingly affirming her as an artistic force to be reckoned with, and finally leaving her past scandals as little more than a faint memory. She has become so successful as a singer and songwriter, in fact, that it's almost eclipsed her parallel, ongoing career as an actress.
To be fair, excepting music videos, Cyrus has not done any outright acting since her 2019 "Black Mirror" episode (remember Ashley O?), and her most recent substantial role before that had been on the poorly received Amazon miniseries "Crisis in Six Scenes," all the way back in 2016. But even so, it's easy to overlook how frequent a presence she has been on movie and TV screens since her "Hannah Montana" days, from voice acting to early-2010s teen movie roles to episodes of the infamous Charlie Sheen sitcom "Two and a Half Men." And it's especially easy to forget that she had a role in the Marvel Cinematic Universe.
Miley Cyrus voiced Mainframe in Guardians of the Galaxy Vol. 2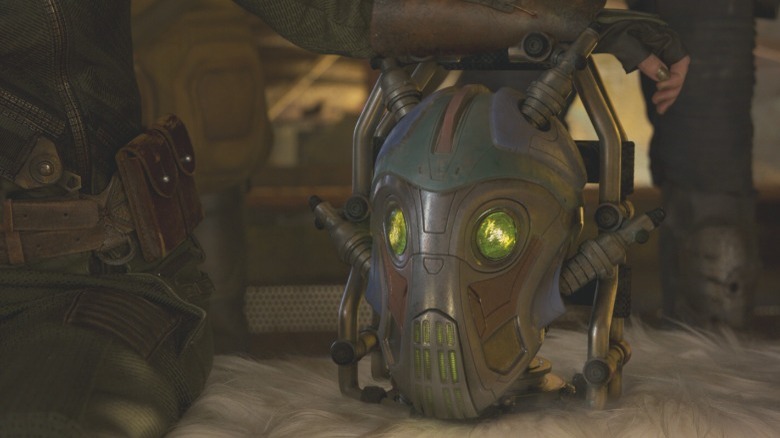 Walt Disney Studios
"Guardians of the Galaxy Vol. 2" is peppered with notable stars in minor roles — including Michelle Yeoh, Ving Rhames, and David Hasselhoff, just to name a few. But one role you may not have realized was played by a major star was that of Mainframe, the disembodied robot head who appears aboard Stakar Ogord's (Sylvester Stallone) Warship in the end credits scene.
Mainframe has but a single line. After Stakar suggests that the Ravager crew get back together to "steal some s—," the robot head joins in on the group's enthusiastic agreement, confessing, "I missed you guys so much!" And that one line is said by none other than Miley Cyrus.
Director James Gunn explained to Buzzfeed News that he decided to cast the singer in the uncredited cameo after "admiring the tone of Miley Cyrus's voice" while watching "The Voice," where she served as a coach at the time. "I find her funny and likable and sweet. I liked that she cared about the contestants," the director said. "So I was like, I think she would be a funny person to have as a voice." Sure enough, Cyrus, always game for a fun creative partnership, said yes.
The recording session lasted "an hour, at most," according to Gunn. At the time, he even raised the possibility that Mainframe could become a bigger character in future "Guardians" installments — the next one of which, it pays to remember, comes out on May 23, 2023. Could this be the start of Cyrus' comeback as an actress, too?