The Massive Movie Franchise Burt Reynolds Regretted Passing On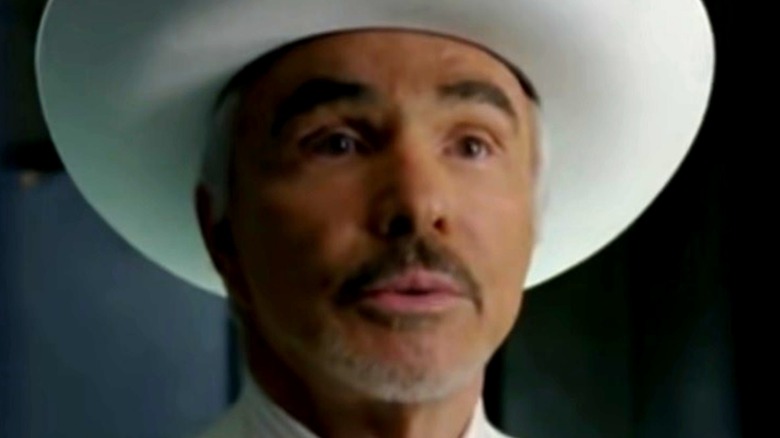 Warner Bros.
Prior to his death in 2018, performer Burt Reynolds had been one of the biggest stars in Hollywood, with a filmography that includes movies such as "Deliverance," "Smokey and the Bandit" (whose now-iconic car fetched a massive auction price), "The Cannonball Run," and "City Heat." His work in Paul Thomas Anderson's 1997 film "Boogie Nights" brought a new level of acclaim, and he went on to star in key supporting roles in films such as "The Longest Yard," a 2005 remake of the 1974 film that Reynolds starred in (and which is seen as one of the greatest sports comedies of all time), and "The Dukes of Hazzard," the 2005 remake of the television series.
Due to his stature, Reynolds fielded a huge number of offers throughout his career, many of which he had to pass on. In his later years, Reynolds expressed regret about scenes he'd done and roles he'd missed. He lamented one role he passed on in particular, as the film ended up spawning a major franchise, and the character he could have played developed his own legion of fans. 
Here's the massive movie franchise Burt Reynolds let slip through his fingers.
Reynolds was offered the chance to be in Star Wars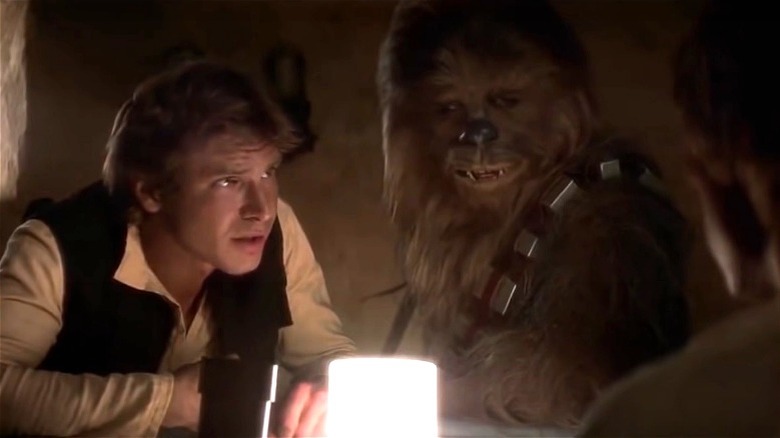 Lucasfilm/Disney
Speaking to Business Insider in 2018, Reynolds revealed that George Lucas had offered the role of Han Solo in "Star Wars: A New Hope" to Burt Reynolds, but Reynolds turned down the role. This was in the wake of "Deliverance" and "The Longest Yard," which meant that Reynolds' star was on the rise in Hollywood.
However, the role didn't interest Reynolds. He said, "I just didn't want to play that kind of role at the time." So he ended up passing on the opportunity, leading Lucas to hire then-unknown performer Harrison Ford, who went on to have a legendary career in his own right.
Reynolds also revealed that Albert Broccoli, the producer of the James Bond franchise, approached Reynolds to take the role of the super-spy after the 1969 film "On Her Majesty's Secret Service." This would have made Reynolds the first American in the role, and the potential milestone itself gave Reynolds pause. His feeling that an American couldn't successfully pull off the role ultimately led to his decision not to take it, leading Broccoli to return to Sean Connery to reprise it.
"Star Wars: A New Hope" is currently available on Disney+.