The Cobra Kai Character You Won't Recognize In Season 4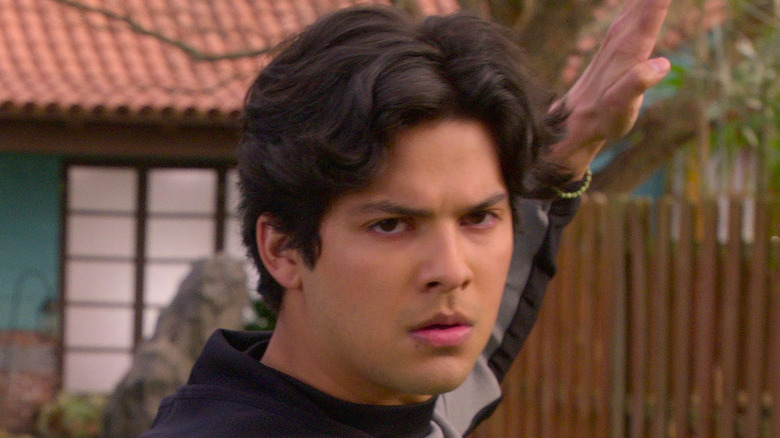 Courtesy of Netflix
Spoilers ahead for "Cobra Kai" Season 4
Given that various characters are getting thrown around dojos, eating the training mat, or having a staredown with the opposing school on "Cobra Kai," it's sometimes hard to keep track of the fresh and familiar faces on the Netflix series. Between the new hairdos, growth spurts, and other coming-of-age-related hijinks happening in All Valley, changes are occurring to every young person on "Cobra Kai." However, there's one particular character that you may not recognize or be left wondering if he has been recast altogether because he's changed so drastically between Season 3 and 4.
It's not new for a cast member to leave a show and come back as a completely different person. "Friends" replaced Ross's ex-wife, Carol, after the pilot episode (via Express), and "Fresh Prince of Bel-Air" changed their Aunt Vivian, going as far as making a joke about it on the show. Where "Cobra Kai" is concerned, there's one key cast member you could easily believe has gone through the same treatment. What's incredible is that it isn't the case at all; it's just a classic example of one young cast member going through a growth spurt.
Anthony LaRusso is all grown up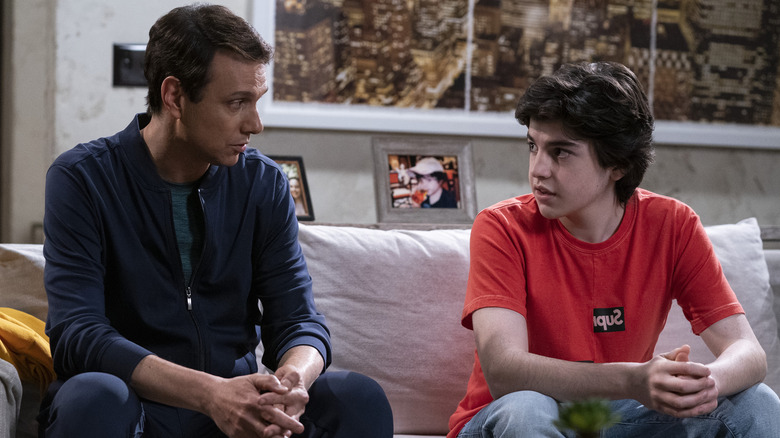 Curtis Bond Baker/Netflix
Making his debut in the Season 1 episode "Cobra Kai Never Dies" (via IMDb), Griffin Santopietro plays Anthony LaRusso, Daniel LaRusso's (Ralph Macchio) youngest son and the mouthiest family member of the LaRusso household. A reasonably prominent part of the cast, to begin with, Anthony can be spotted eye-rolling his way through a scene as his father and sister, Samantha (Mary Mouser), talk karate and the ongoing rivalry with Cobra Kai. By Season 2, he is noticeably absent after deciding to go to summer camp rather than stay and join the ranks of Miyagi-Do — but that might change given the events of the newly released Season 4.
Returning briefly in Season 3, Santopietro appeared onscreen looking very different from earlier seasons, having grown a few inches taller among other physical changes. While those changes were noticeable, so was his limited screen time; per his IMDb profile, Santopietro only appeared in one episode, "Miyagi-Do."
However, Season 4 has seen a dramatic change in his involvement in the overall story, with Anthony now part of a fleshed-out side plot that is a smaller piece to the puzzle that is this year's newest chapter of "Cobra Kai." After repeatedly humiliating Kenny (Dallas Young), the new kid at school, Anthony must face a bit of locker room justice when his former victim gave him a severe beat down. Still, in doing so, it may propel Anthony to finally learn the ways of Miyagi-Do and defend himself against the Cobra Kai threat that will only get bigger by next year when the show returns for its fifth season, which the Netflix series confirmed on Twitter in August.