The Real Reason Liz Vassey Left CSI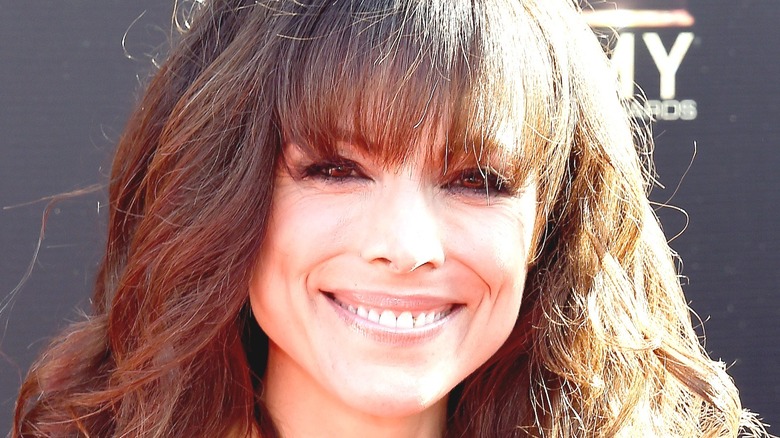 Gregg Deguire/Getty
Season 6 of the ultra-popular series "CSI: Crime Scene Investigation" welcomed a new lab technician to the Las Vegas Police Department. "So, I heard that my predecessor in DNA had all these, you know, personal hygiene issues. Well, just for the record, I am not like that, I have always been very touchy-feely," announced Wendy Simms (Liz Vassey) in her honest, but surprising, introduction to the Las Vegas Crime Lab's assistant supervisor, Catherine Willows (Marg Helgenberger). "I mean, I used to work in San Francisco, you know, so every day we started with hugs." 
While being touchy-feely never seemed to be much of an issue for Wendy, she did have a reputation as a klutz, which culminated in her being cast as the "buxom, yet clumsy DNA tech" (via Fandom) in a murder-mystery game created by her co-worker, fellow lab tech David Hodges (Wallace Langham). The pair developed a flirtation that would last several seasons, and after Vassey was bumped up from recurring status to a series regular, a relationship between the characters seemed to be in the cards. 
But then abruptly, Vassey's status was reduced back to recurring, and her character was announcing that she was taking a job in another state, thereby leaving the show. Viewers were left stunned by her sudden departure. What happened that made Liz Vassey leave "CSI"?
Vassey was allegedly written off the show due to creative reasons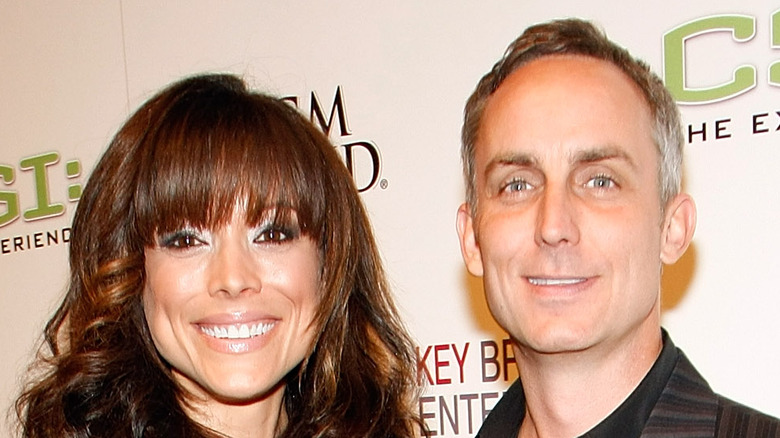 Ethan Miller/Getty Images
While several "CSI" stars left to pursue other acting jobs, and some left because contract negotiations fell through, the same cannot be said for Liz Vassey. Unfortunately for Vassey, the decision to exit the show was made for her, as Entertainment Weekly reported in 2010 that her contract option had not been picked up ahead of Season 11. According to a source quoted by the publication, "The show is going in a different creative direction in its 11th season."
In an interview with Shane Saunders of CSI Files, Vassey admitted that she'd asked for a meeting with the head honchos to ask questions about why she was being let go, "And I was just told they didn't know what to do with me creatively. I have no choice but to believe them," she said. "I know it wasn't the money because I had taken a very substantial pay cut to stay for the season prior to that, and no one approached me to talk about money or anything."
In 2019, while discussing her favorite roles over the years with Icon vs. Icon, she spoke warmly about her five years on the show, and how close she had felt with everyone. Vassey revealed, "I have gone to so many 'CSI' weddings and parties. I just love these people, so that was a really big one." 
It seems that no matter the circumstances of her departure, she left the series with a lot of friends.