Star Trek: Discovery Will Break One Of Gene Roddenberry's Big Rules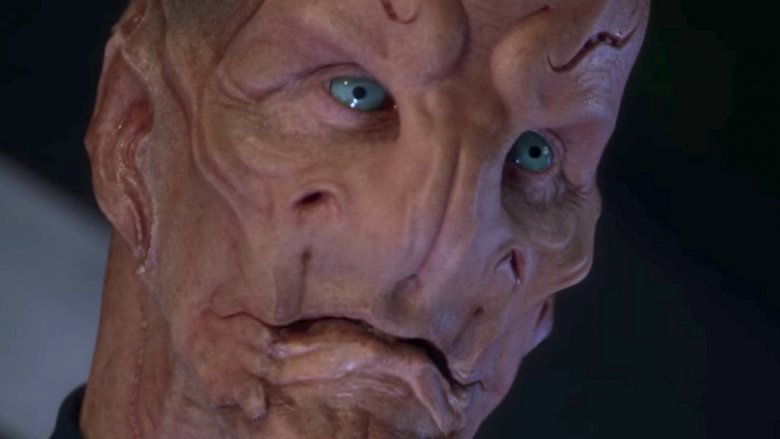 Star Trek: Discovery is set to feature a major change from the original series. According to Entertainment Weekly, the show will break original series creator Gene Roddenberry's longstanding rule against showing significant interpersonal conflicts between the Starfleet crew members.
Roddenberry laid down the rule because he saw Star Trek as a utopia, and didn't want the characters portrayed in that negative light. While the rule wasn't followed strictly across all of the franchise's properties, many of the original writers saw it as a restriction towards what they were able to show on screen. Discovery co-showrunners Aaron Harberts and Gretchen J. Berg said they decided to violate the rule to give the series more room to grow and evolve in the modern era. "We're trying to do stories that are complicated, with characters with strong points of view and strong passions," Harberts said. "People have to make mistakes– mistakes are still going to be made in the future. We're still going to argue in the future."
Part of this necessity for internal drama comes from the fact that the new series is heavily serialized, as opposed to the original series, which were more episodic. This would make it more difficult to hold only external conflict, with conflicts within the crew necessary to fill out time in which the ship isn't directly under attack. Not everything will change, though– the rules of Starfleet will still remain in place. The pair also still plans to borrow from Roddenberry's ideas about utopia by talking about how the group solves their conflicts. "So we do have our characters in conflict, we do have them struggling with each other, but it's about how they find a solution and work through their problems," Harberts said.
The 15-episode prequel to the original Star Trek series is set to follow the crew of the U.S.S. Discovery, with the first season revolving around "an incident and an event in Star Trek history that's been talked about but never been explored." The series has an extensive ensemble cast, which features Sonequa Martin-Green as First Officer Michael Burnham; Jason Isaacs as Captain Gabriel Lorca; Michelle Yeoh as Captain Philippa Georgiou; Doug Jones as Science Officer Saru, a member of a new alien species; Anthony Rapp as Lt. Stamets; James Frain as Spock's father Sarek; and Rainn Wilson as original series character Harry Mudd. Other cast members include Chris Obi, Mary Chieffo, Shazad Latif, Terry Serpico, Maulik Pancholy, Sam Vartholomeos, Rekha Sharma, Kenneth Mitchell, Clare McConnell, and Damon Runyan.
The long-delayed series is now officially set to premiere on CBS All Access on Sept. 24, with episodes hitting the streaming service every Sunday through Nov. 5. After that, the show will take a short break before beginning to premiere the second half of its run in January of 2018. While we wait for the show to premiere, get some hints on what to expect by seeing some of the small details in Star Trek: Discovery trailer that only true fans understood.