Get Your First Look At Jason Isaacs' Star Trek: Discovery Captain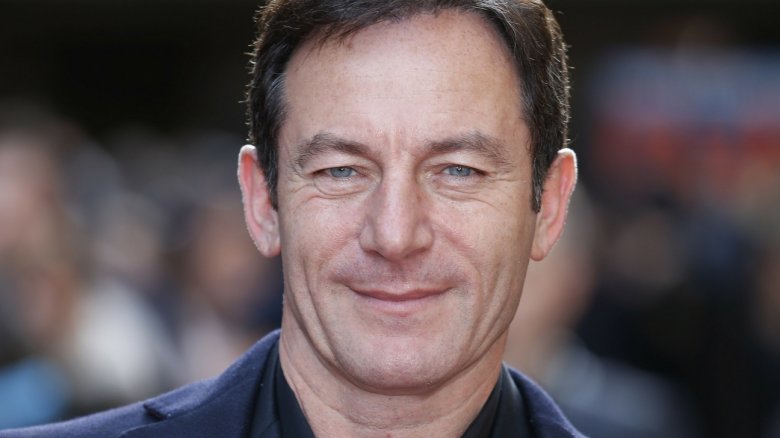 More details about Star Trek: Discovery are finally beginning to land. Shortly after Sonequa Martin-Green revealed more details about her mysterious First Officer, Entertainment Weekly has revealed the first look at Harry Potter actor Jason Isaacs as Captain Gabriel Lorca.
Isaacs joined the series in March as the captain of the U.S.S. Discovery, the ship which will be at the center of the 15-episode prequel series. EW describes Isaacs' character, who you can view in the photo below, as a "brilliant military tactician" and a "steely" captain. While the new glimpse at Isaacs reveals little more about his character, it does give more of a glimpse at the bridge of the U.S.S. Discovery, which wasn't shown in the show's first trailer. (The trailer mostly showed the U.S.S. Shenzou.) 
The series is set to premiere on CBS All Access on Sept. 24, with episodes hitting the streaming service every Sunday through Nov. 5. After that, the show will take a short break before beginning to premiere the second half of its run in January of 2018. The show will also be accompanied by a weekly after-show, Talking Trek, which will also premiere on CBS All Access. Plot details for the show have been kept mostly under wraps, but it is set to follow the crew of the Discovery, with the first season revolving around "an incident and an event in Star Trek history that's been talked about but never been explored." 
Star Trek: Discovery, headed by co-showrunners Gretchen Berg and Aaron Harberts, has an extensive ensemble cast, which also features Michelle Yeoh as Captain Philippa Georgiou; Doug Jones as Science Officer Saru, a member of a new alien species; Anthony Rapp as Lt. Stamets; James Frain as Spock's father Sarek; and Rainn Wilson as original series character Harry Mudd. Other cast members include Chris Obi, Mary Chieffo, Shazad Latif, Terry Serpico, Maulik Pancholy, Sam Vartholomeos, Rekha Sharma, Kenneth Mitchell, Clare McConnell, and Damon Runyan.
While we wait for the show to premiere, get some hints on what to expect by seeing some of the small details in Star Trek: Discovery trailer that only true fans understood.