The Big Problem Fans Have With The Witchers In The Witcher Season 2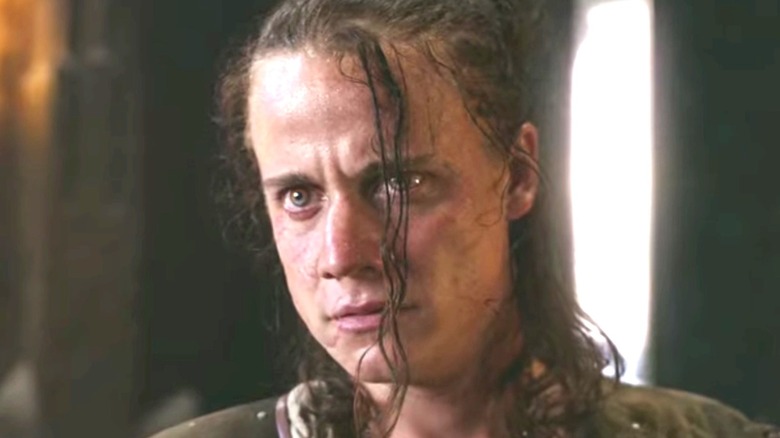 Netflix
"The Witcher" Season 2 brings fans back to the Continent as Geralt of Rivia (Henry Cavill) takes Ciri (Freya Allan) back to the Witcher stronghold of Kaer Morhen after Season 1's Battle of Sodden Hill. Showrunner Lauren S. Hissrich has taken a new approach to the latest batch of episodes, and as a result it's much clearer where Season 2 takes place in the timeline. The reviews have been kind to Geralt's second outing on Netflix, which currently holds a 94% critics score on Rotten Tomatoes. Fans haven't been quite as keen, since it also holds a 64% audience score.
It's always going to be hard pleasing everyone with a property like "The Witcher," but for the most part the Netflix series appears to be doing a good job of bringing the Continent into live action — although it's clearly bending the source material to suit the serialized structure of a TV show. So while it's faithful in its approach with some familiar characters and monsters, there are some aspects of the story that have disappointed longtime fans of the franchise.
Chief among them is how "The Witcher" Season 2 treats Geralt's fellow Witchers at Kaer Morhen.
Fans think the Witchers are written poorly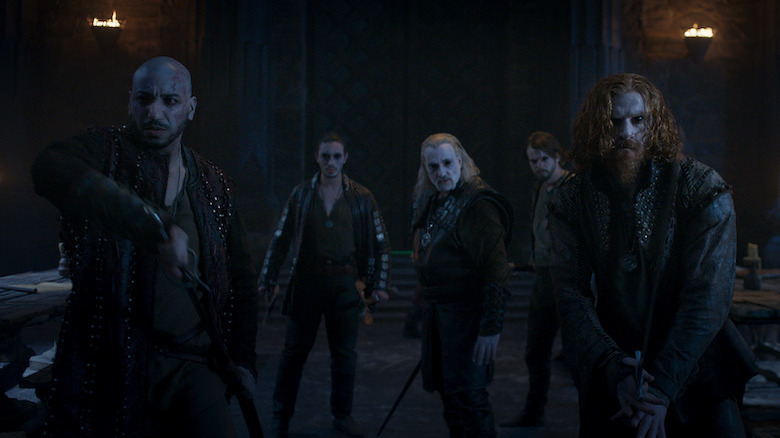 Netflix
When "The Witcher" Season 2 introduces the other Witchers aside from Geralt, it's fair to say they're not the most welcoming set of characters — at least not to Ciri. Although it's understandable that they're gruff, aggressive characters — fans are annoyed that there's little character development beyond that. As Redditor SaveThemTurdles recently put it, "The witchers are portrayed as weak, helpless, unlikable a**holes. There is little character development or background dedicated to the witchers."
The Redditor went on to blast how Eskel (Basil Eidenbenz) and Vesemir (Kim Bodnia) are written: "Eskel's whole character was just cringy, and I felt nothing when Geralt killed him, even though they were close friends ... I had hoped that Vesemir would be the wise, protective, grandfather type character, but then he literally tried to kill Ciri." The fan also pointed out that many of the elite monster slayers are unceremoniously killed off later on in Season 2 after Ciri is taken over by Voleth Meir (Ania Marson). "Their senses are so heightened that they can hear heartbeats of living things around them. In what world is Ciri able to sneak up on and kill multiple witchers in their sleep?"
It's a sentiment shared by fellow Redditer MotherFragger, who says they're not impressed by how many Witchers are killed in a fight with two basilisks in Episode 8, "How are we supposed to watch this and not question how easily these genetically enhanced fighters are dying?"
Fair questions, all of them.