The Witcher's Kristofer Hivju Weighs In On Nivellen's Fate In Season 2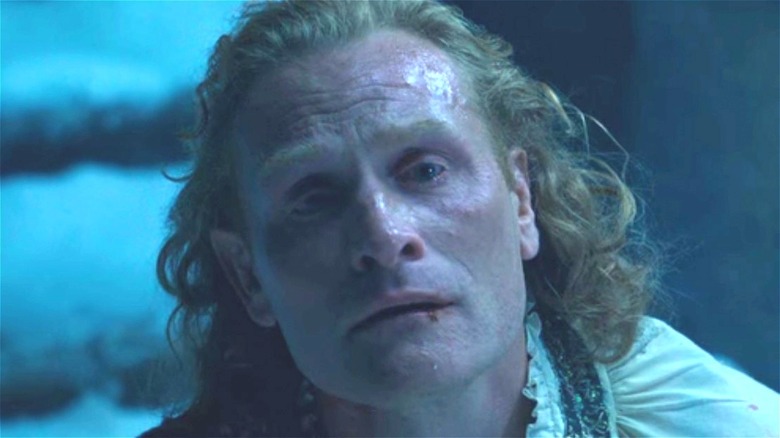 Netflix
Season 2 of "The Witcher" finally debuted earlier this month after nearly two years since the release of Season 1. Unlike the debut season, Season 2 was received much more warmly by critics, garnering a 94% on Rotten Tomatoes, though it did receive a bit more of a mixed reaction among fans, with a 64% audience score. Either way, "The Witcher" continued its adaptation of Andrzej Sapkowski's books of the same name, which spanned two short story collections and five main novels in the series.
Season 2 of "The Witcher" is based around the events that take place in "Blood of Elves," the first main novel in "The Witcher" book series. However, before it gets there, the first episode of Season 2 adapts "A Grain of Truth" from the short story collection "The Last Wish." The story centers around Geralt (Henry Cavill) encountering Nivellen (Kristofer Hivju), a human who has been cursed to look like a beast after apparently ransacking a temple. At the end of the episode, Nivellen's curse is lifted, but his overall fate is left uncertain.
However, actor Kristofer Hivju has revealed his thoughts on Nivellen's fate.
Kristofer Hivju believes Nivellen can be redeemed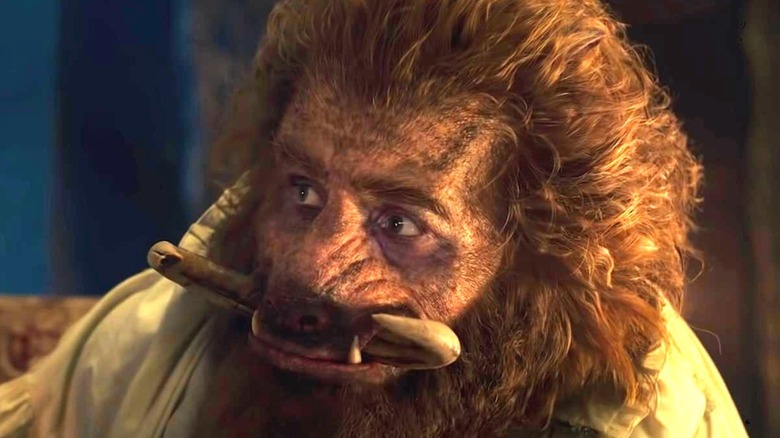 Netflix
The following portion of the post contains references to sexual assault and suicide.
While it's believed that Nivellen merely ransacked a temple and that led to his curse, the character reveals after his curse has been lifted that he also raped a priestess and that was ultimately what led to his curse. Geralt and Ciri (Freya Allan) leave in disgust after learning the truth, but not before Nivellen begs Geralt to kill him. Geralt refuses, telling the man to do it himself.
During a recent interview with Collider, Kristofer Hivju revealed his belief that Nivellen can still be redeemed. "I believe that we are able to change and I think he has gone a long way in his remorse for the deed's he done [sic]," Hivju said. "So I believe that he can come back from that. And I don't think he has the courage to kill himself, so I believe in him."
It's an interesting take by Hivju, and probably not one that every fan is going to share. No matter what Nivellen has done to show remorse for his inexcusable act, the fact remains that he did it and it's not something easily forgivable, no matter how much someone may or may not be able to change. It's unclear if Nivellen will return in Season 3, so fans might have to decide for themselves what the fate of Nivellen ultimately is.
If you or anyone you know has been a victim of sexual assault, help is available. Visit the Rape, Abuse & Incest National Network website or contact RAINN's National Helpline at 1-800-656-HOPE (4673).