Who Plays Vereena The Bruxa In The Witcher Season 2?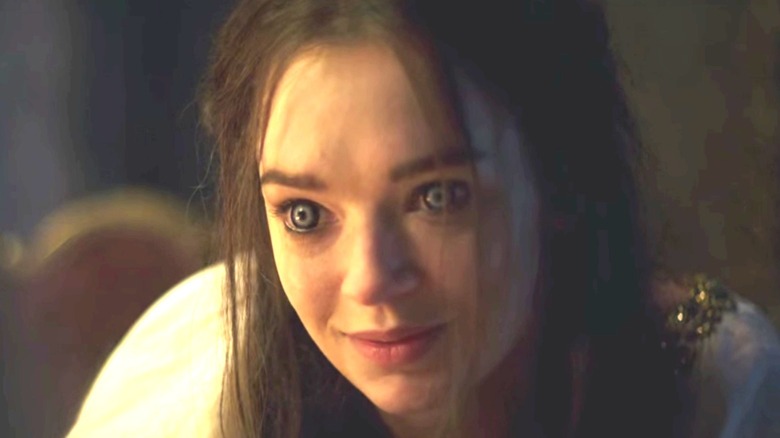 Netflix
Created by Lauren Schmidt Hissrich, the fantasy drama "The Witcher" focuses on Geralt of Rivia (Henry Cavill), Princess Ciri (Freya Allan), and a sorceress, Yennefer of Vengerberg (Anya Chalotra), who are all linked to each other by destiny. The plot takes place in a medieval-like era on a fictional landmass known as The Continent. The second season of the popular series was released to Netflix on December 17, 2021, and a third season is already in the works (via Deadline).
The second season brings in some new characters, such as Vereena the Bruxa. A bruxa is a vampire that takes the shape of a young, dark-haired human, and Vereena is a powerful bruxa who became a love interest to Nivellen (Kristofer Hivju), an aristocrat who has been turned into a beast through a curse.
Vereena only appears in one episode, "A Grain of Truth," but the character is certainly memorable. So who is the actor who plays Vereena the Bruxa?
Vereena is played by newcomer Agnes Born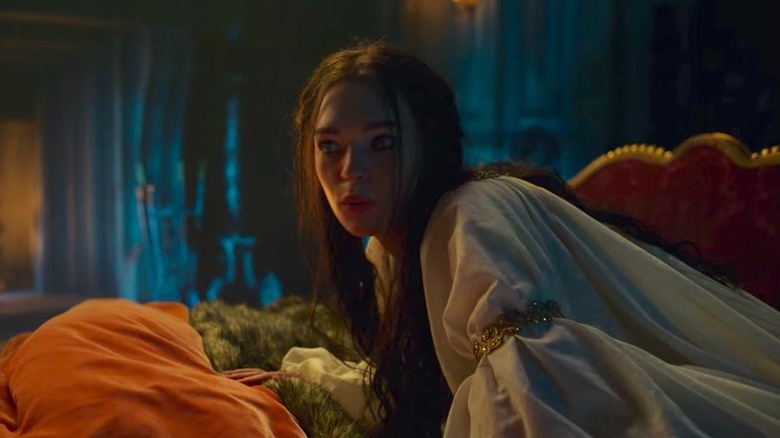 Netflix
One look at the IMDb page of Agnes Born, who portrays Vereena the Bruxa in "The Witcher," and it's clear that the Norwegian actor is just getting started in her career. She has just four acting credits thus far, including "The Witcher," beginning with 2017's "Monster." The Norwegian series "Monster" follows police inspector Hedda Hersoug (Ingvild Holthe Bygdnes) and superintendent Joel Dreyer (Jakob Oftebro) as they search for a serial killer. Born was part of the main cast as Jani van Gebert and appeared in all seven episodes.
Born's next role was in a 2020 short titled "Just a Thought," which she also wrote and directed. This short was followed by her 2021 episode of "The Witcher." Born's fourth credit is an upcoming film by director Floria Sigismondi called "The Silence of Mercy." According to its IMDb page, the film follows "a woman who chooses a life enclosed, to face her personal demons as she's challenged to break the walls of morality." Born is the first actor listed in the role of Roslyn, so it's likely that she is the lead.
While it's unlikely we'll see Vereena in future episodes of "The Witcher," we can't wait to see Born in future roles.