Henry Cavill Just Told Witcher Fans Exactly What They Wanted To Hear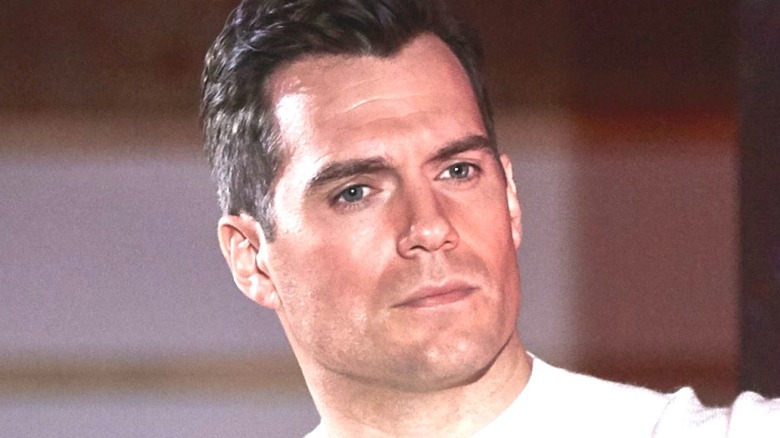 Pablo Cuadra/Getty
Between the original book series written by Andrezj Sapkowski, the popular video games from CD Projekt Red, and the live-action Netflix series, "The Witcher" is a franchise with an oddly divided fanbase. Every fan has their favorite iteration, and oftentimes they don't see eye to eye. This is exemplified perfectly in how longtime fans of "The Witcher" are reacting to the changes that Netflix's series is making while adapting the novels. As Forbes reported last week, Season 2 of "The Witcher" was review-bombed by disappointed book fans following its release, tanking its audience scores on sites like Rotten Tomatoes and Metacritic.
Many of these fans have had their feelings bolstered by Henry Cavill, who portrays Geralt of Rivia on the Netflix show and has been a longtime fan of both the books and the games. While Cavill has not supported the act of review bombing, he is a strong advocate for the show staying loyal to its source material. In light of this, fans have responded positively to the actor's recent comments about the forthcoming third season of "The Witcher."
Henry Cavill has his fingers crossed for more book loyalty in Season 3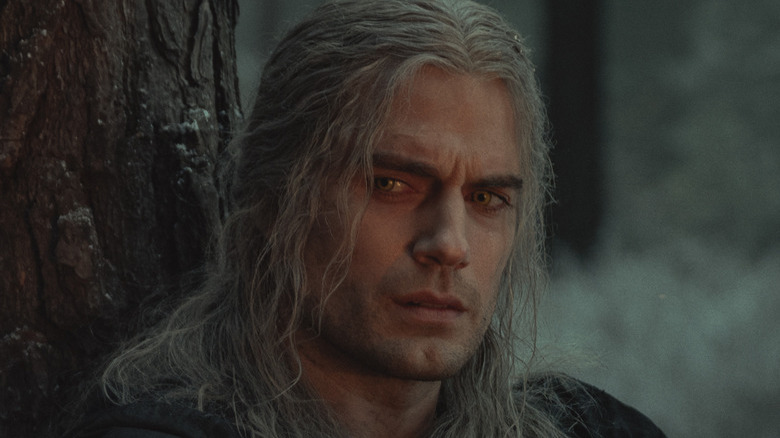 Netflix
Henry Cavill made his thoughts clear on how he feels "The Witcher" Season 3 should go in a recent Netflix Geeked special titled "The Witcher: Unlocked" (via YouTube). He also shared his thoughts on the exact story elements he has in mind. 
"To be true to the books, I think there's a chance to explore the Nenneke relationship a little further," Cavill said. "Of course, I would love to work with the Witchers some more, but it all depends on how much the story allows. I'm a huge fan of the books and staying loyal to them, and it's about making sure that story happens without too much in the way of diversions or side things going on to muddy the waters."
However, it's still unclear if the "Witcher" star's wishes will come true. The scripts for Season 3 were completed in early December, according to showrunner Lauren Schmidt Hissrich in conversation with TechRadar. In other words, it may be too late to make Season 3 a more faithful adaptation if it isn't already. Likewise, the changes from page to screen we see in Season 2 don't necessarily confirm how faithful an adaptation of the Andrezj Sapkowski-penned source material the show will be down the line. Characters like Eskel are depicted differently in the book and the Netflix series, and many intriguing elements of the original story have either been altered or left out completely. On Reddit, some fans feel that the series' writing in general needs improvement, with some complaining that Season 2 lacks the quieter, character-focused scenes that made the original great.
Fans give Cavill's latest Season 3 comments a big thumbs up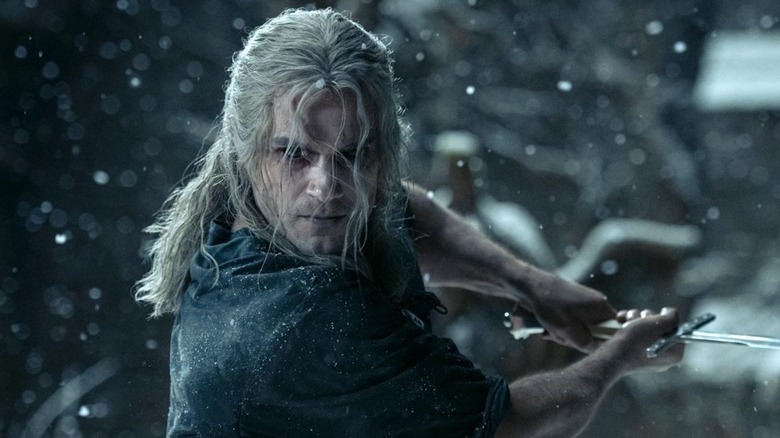 Netflix
After Henry Cavill's remarks during the Netflix Geeked event made their way online, "The Witcher" fans shared their reaction on social media. People were particularly vocal on the subreddit r/witcher, with many expressing their approval of Cavill and his ideas in a thread on u/Any_Agent4270's post of IGN's coverage from the Netflix Geeked event. "Henry is a good lad," wrote Redditor u/chugs84868891, and u/gumbywasright chimed in with, "Dude is the perfect Geralt.
At the same time, fans also offered further criticism of Season 2 and its showrunner, Lauren Schmidt Hissrich. "[Hissrich] clearly thought that she was doing the right thing for Netflix viewers and to make it as popular and enjoyable as possible (which I think she failed with but that was the intention)," wrote u/1yyooooyy1. "But I swear they if they had just followed the books it would be just as popular or more so because they were being faithful.
While there are certainly some viewers who still enjoy Netflix's "The Witcher" for what it is, it is clear that most longtime fans only wished they could enjoy it. Many elements of the series, like casting (obviously) and visuals, have escaped fan criticism or have been outright praised. But as long as Netflix continues to stray away from the events, themes, and tone of the books, it seems as though diehard "The Witcher" fans will always have a bone to pick with the series.