The Witcher Showrunner Just Made A Bold Statement About Season 3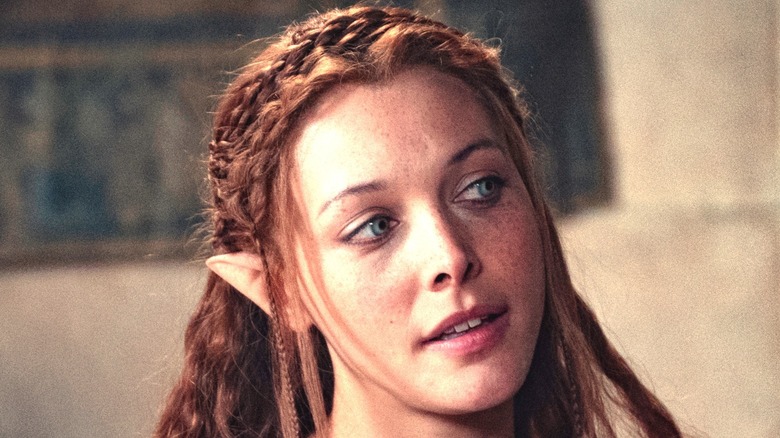 Susie Allnut/Netflix
Netflix's "The Witcher" blends just the right amount of magic, fantasy, brooding characters, and vicious monsters. Starring Henry Cavill, Eamon Farren, Freya Allan, Anna Shaffer, and Anya Chalotra, "The Witcher" is based on the books from Andrzej Sapkowski. The first season of the show has multiple timelines and plots that eventually converge, while the newly minted Season 2 looks to further the plot and really hammer down the best aspects of the first season, while also improving upon the flaws.
"The Witcher" Season 2 has already gotten rave reviews praising a marked improvement over the first season, with the second season currently maintaining a 96% on Rotten Tomatoes. The ending of Season 1 sees Geralt (Cavill) finally come across his young ward in Ciri (Allan), while Yennefer (Chalotra) finds something to believe in. Netflix is so confident in "The Witcher" franchise that a live-action prequel series is on its way, as well as a kid-friendly animated series (via Syfy Wire). Season 3 of the original series has also already been greenlit (via Deadline), which has invoked a rather telling statement from the showrunner.
The Witcher showrunner wants to make Season 3 perfect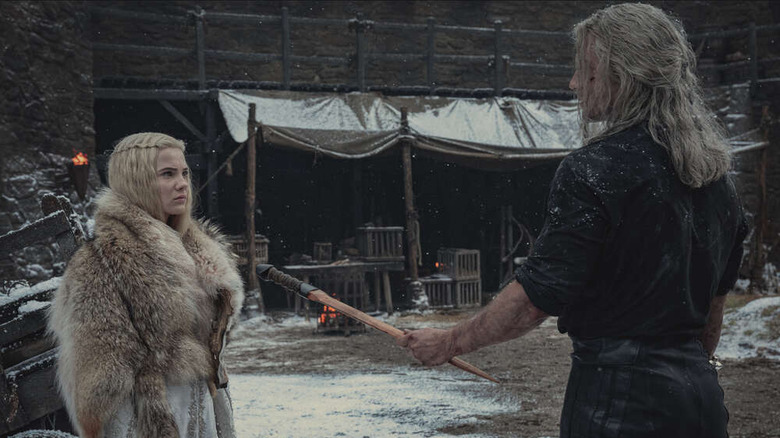 Netflix
In a recent interview with Tech Radar, showrunner Lauren Schmidt Hissrich said, "This is our last week [December 3] in the writers' room. We're almost done with the scripting phase, and it's amazing. I'm really thrilled with how the season is shaping up because it's based on my favorite book in the saga, which is The Time of Contempt. I feel like seasons 1 and 2 have been laying the playing field for everything huge that's about to happen. But the creative process is now really just starting." Hissrich goes on to describe the next steps, stating that they will now "really start delving in deeper and reflecting back and making sure that it's the perfect season."
It sounds like despite the fact that Season 2 has already been a huge success, Season 3 aims to be even more epic. Between "The Witcher" video games and novels, Season 3 will have plenty to draw from. Considering that the writers just finished the scripting part of production, fans will probably have to wait at least a year for the next chronological installment of "The Witcher" — but probably longer. Creating a television season usually take around one year for writing, and then an additional year for filming and post-production, but "The Witcher" has more extensive production requirements and special effects than most shows. If the writers just finished, we may see Season 3 around this time next year at the very earliest. Either way, it sounds like fans of "The Witcher" will have plenty to enjoy for the foreseeable future.