Simu Liu Wants Shang-Chi To Team Up With This Surprising Character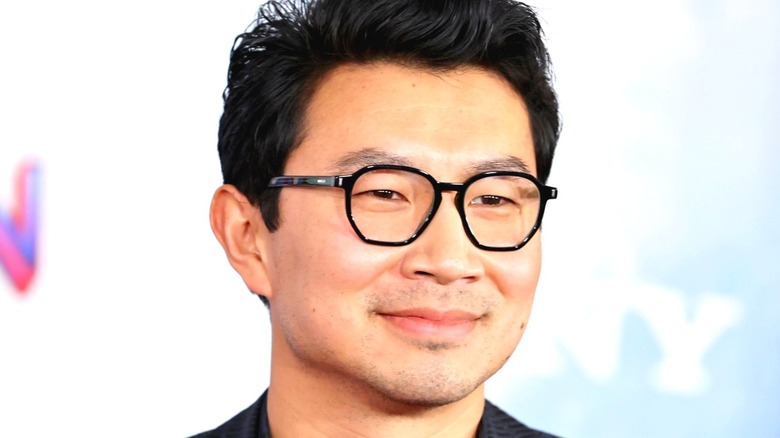 Emma McIntyre/Getty
When Marvel plucked Simu Liu from the sitcom circuit and dropped him into "Shang-Chi and the Legend of the Ten Rings — their first blockbuster film to expand upon the MCU's future following "Avengers: Endgame – it was the culmination of a goal he set back in 2014. At the time, he tweeted about his wish to see an Asian American hero put to screen, and in 2019, he got a call from Kevin Feige informing him it had come true, and that he was that hero.
That kind of luck would encourage most people to keep wishing for things, and Liu has done just that. Earlier this year, he spoke about wanting Shang-Chi to team up with Spider-Man (which seems likely enough, presuming that Tom Holland sticks around in the role). 
Now, he's putting one more wish on his vision board, revealing the surprising character he most hopes Shang-Chi can team up with. It's a character we haven't seen in the MCU since 2019, but Liu thinks they'd be perfect together, and it's easy to see why.
Simu Liu is a Korg fan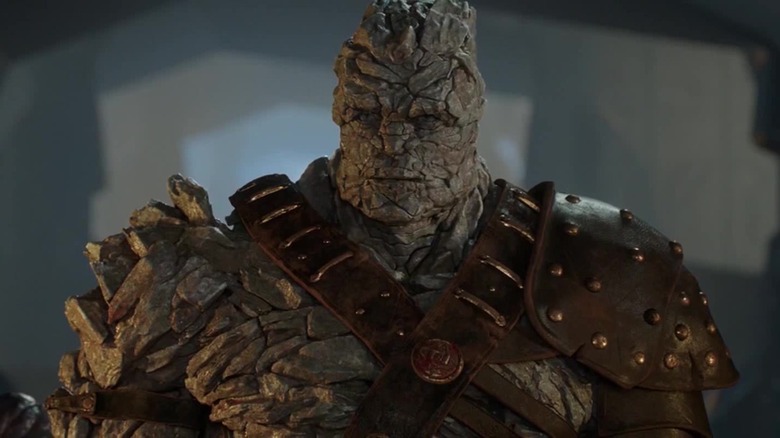 Marvel Studios/Disney
Simu Liu went undercover on social media for a GQ video earlier this month and answered a fan question about which Marvel character he would most like to share the screen with. It didn't take Liu long to jump straight to Korg, the fan-favorite rock creature voiced by Taika Waititi who first appeared in Waititi's 2017 "Thor: Ragnarok." 
Said the Shang-Chi star, "I would say from the moment I saw Korg onscreen, I knew that I liked him. I knew that he had a magnetic personality and I knew that I wanted to spend time with him."
It would appear that Liu has given this some thought in the past, because he has a vision in mind for how he and Korg would work together. "And so I would love for Shang-Chi and Korg to do little team-up, little banter-y love/hate friendship, kind of thing, little buddy comedy together."
Korg was last seen fighting against Thanos' army in "Avengers: Endgame" — not counting that presumably non-canon scene he shared with Deadpool, that is — so hopefully, he's not too busy for a quick team up with Marvel's newest Avenger. And if it means more Taika Waititi and Simu Liu, we'll take it! Here's hoping Liu's dreams come true once more.