The Three Better Call Saul Characters Fans Hope Don't Die In Season 6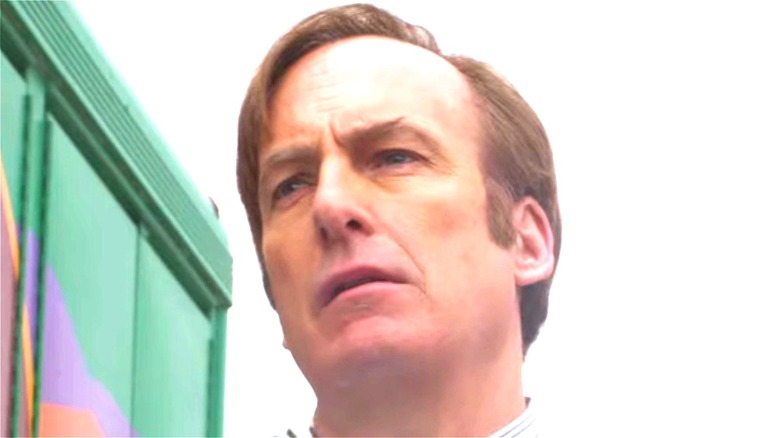 AMC
The acclaimed AMC series "Better Call Saul" will be airing its sixth and final season early next year, leaving fans to wonder who may possibly bite the dust this last go-around. Considering it's a prequel, Bob Odenkirk's Jimmy McGill is surely safe (though we can't necessarily say the same for Gene from Cinnabon). The characters who do not appear in "Breaking Bad," though, are all in serious danger.
"I'm really worried," says Redditor u/function_of_time in a "Better Call Saul" discussion thread. "All these characters' demise are integral to the Gilligan/Gould universe," points out u/OllieBlazin. 
With "Better Call Saul" set to end sometime in February or March, major developments and deaths are surely expected. The "Breaking Bad" prequel series has already seen its fair share of shocking moments, including the surprising Season 4 death of Michael McKean's Chuck McGill and the slimy transformation of Jimmy McGill into Saul Goodman. So fans are waiting patiently to see what possibly goes down during the last 13 episodes. Whatever happens, there are at least three characters that viewers hope are still around once the final credits roll. 
The holy trinity of 'Please don't die'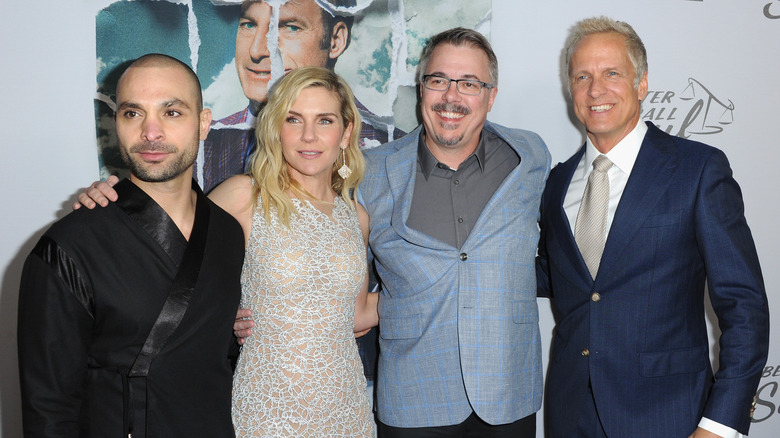 Albert L. Ortega/Getty Images
For Season 6, "Better Call Saul" fans don't care what sort of maniacal and shocking things showrunner Peter Gould manages to cook up, just so long as his plans don't involve the deaths of series regulars Michael Mando, Rhea Seehorn, and Patrick Fabian. 
"The holy trinity of 'Please don't die'," wrote u/ThemeInfamous in the caption of the earlier "Better Call Saul" Reddit thread. "I think all 3 of them live," said u/RedditsDaddy1. "I am choosing to accept your prediction as fact," replied u/littleliongirless. Most viewers are worried that if anyone had to go, it would likely be Fabian's character Howard Hamlin or Mando's Nacho Varga.
"I feel like Howard accidentally dying would be exactly the sort of event that would completely blow open the plot and have all the characters scrambling for the exits," suggested Redditor u/Lost_Found84. "Like how when Hank or Drew Sharp died [on 'Breaking Bad'], nothing could be the same afterwards. It would also be a fitting turn of events for Jimmy to ultimately destroy the firm his brother built." 
Redditor u/JD22A said, "Yeah, Nacho is probably a goner for sure." To which u/HarryDeekolo replied, "I can't see him alive at the end of the series either... But if they keep him alive, I really hope they don't go on the vacuum cleaner path with him (I know that [Robert Forster] is dead, but we don't necessarily need to see Ed)."