The Character Everyone Forgets Greg Grunberg Played On Criminal Minds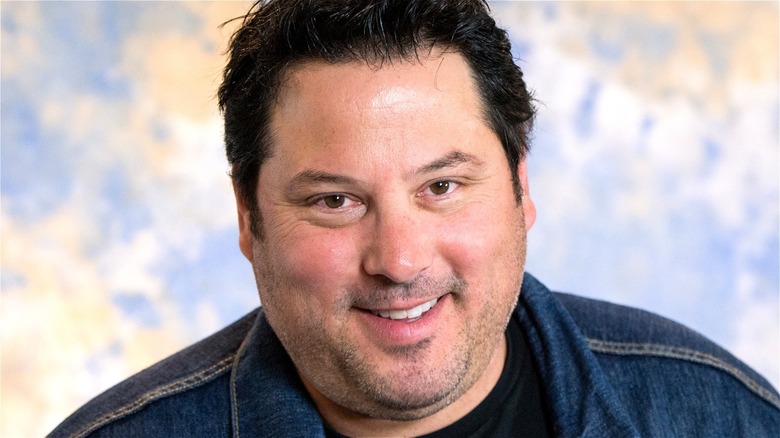 Mark Sagliocco/Getty Images
After being on air for 15 years with just as many seasons, the CBS crime procedural "Criminal Minds" features plenty of great guest actors: Aaron Paul plays a cult member; Mark Hamill is a taunting serial killer. Plus, genre favorite Greg Grunberg gets in on the action, though in a kinder, significantly less Satanic role.
Grunberg's been a familiar face around television for years, having had several recurring roles including the young inventor Sean on "Felicity," CIA agent Weiss on "Alias," and the telepathic police officer Matt Parkman on "Heroes." More recently, he donned an orange pilot uniform and climbed into the cockpit of an X-Wing to fight on behalf of the Resistance as Snap Wexley in "Star Wars: The Force Awakens" and "Star Wars: The Rise of Skywalker." He's close friends with TV and movie director J.J. Abrams, so the two of them often work together.
Amidst all those parts, it's easy to miss Grunberg's short stint on "Criminal Minds." He only appears in two episodes, but rather than playing an antagonizing unsub, his character is close with a series regular.
Greg Grunberg plays Kate's husband in Season 10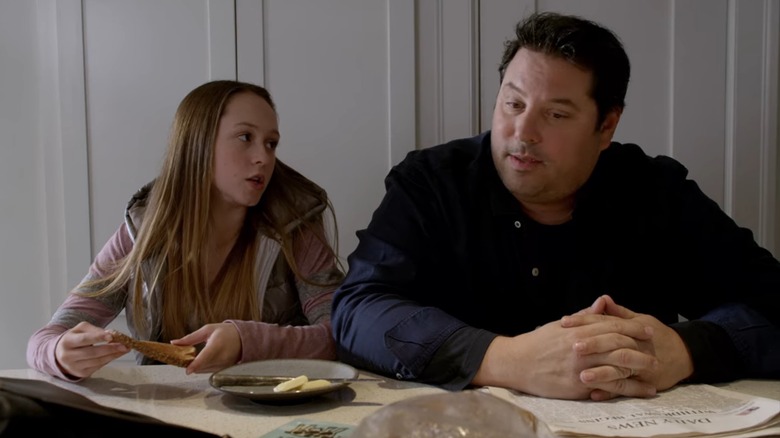 CBS
"Criminal Minds" Season 10 brings in a new team member to the BAU: Jennifer Love Hewitt's FBI agent Kate Callahan. Greg Grunberg plays her husband, Chris, in the episodes "Scream" and "The Hunt," when the series introduces a storyline about Kate's niece, Meg — her parents died when she was a baby, so Kate and Chris adopted and raised her.
Lest anyone even remotely close to the BAU think they're gonna live a life free of trauma, Season 10 puts the 13-year-old Meg in peril when she and her friend begin messaging someone online. "Scream" sets up what will become the season finale problem, introducing Chris when Meg decides to meet the supposed cute teenage boy at the mall. Though Chris sticks around her meet-up spot long enough to unknowingly deter the would-be kidnapper at the end of the episode, he isn't so lucky in "The Hunt."
In the finale, the two young girls are kidnapped when they believe they're meeting the guy for a concert, and the episode becomes a tense race to save them from a horrible end. Kate discovers that the kidnappers targeted her niece because she had gotten too close to uncovering their trafficking operation when digging into missing persons cases. But of course, "Criminal Minds" takes it a step further. It's not sex trafficking; they're selling the victims to serial killers. Everything turns out okay in the end, but Kate makes her exit from the BAU to take care of her and Chris' soon-to-be-born baby.
Though we don't see much of Chris, the little we do see shows he's a kind, supportive husband who centers on Kate when they're in crisis and trying to find Meg. He's exactly what she needs to balance out her stressful job.