The True Meaning Behind New Amsterdam Star Freema Agyeman's Tattoo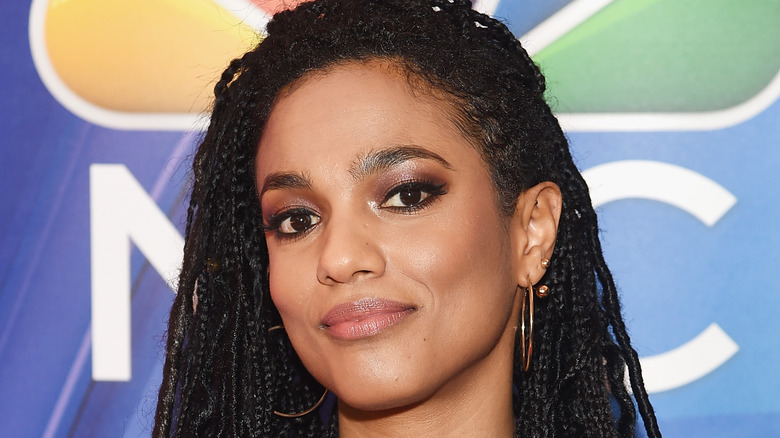 Jamie Mccarthy/Getty Images
Medical dramas have a way of capturing the suspense behind real life-or-death situations that take place across the country's hospitals every day, and viewers can't get enough. Shows like "Grey's Anatomy" and "ER" have become smash hits and paved the way for the success of future medical dramas on cable television. 
One of the latest series to join the genre is NBC's "New Amsterdam." The show follows a new medical director of the oldest public hospital in the U.S. as he attempts to modernize the hospital's outdated policies and procedures. Actors Ryan Eggold, Janet Montgomery, Jocko Sims, and Freema Agyeman make up the main cast while Tyle Labine, Alejandro Hernandez, and others play recurring roles.
Since the show's beginning in 2018, Agyeman's character, Dr. Helen Sharpe, has been a fan favorite. Dr. Sharpe starts off by making television appearances to promote the hospital, but soon returns to practicing medicine as the head of the oncology department. Eagle-eyed viewers may have noticed a small tattoo on Dr. Sharpe's upper arm, and the meaning behind it actually gives some insight into Agyeman's background.
Freema Agyeman's tattoo has a symbolic meaning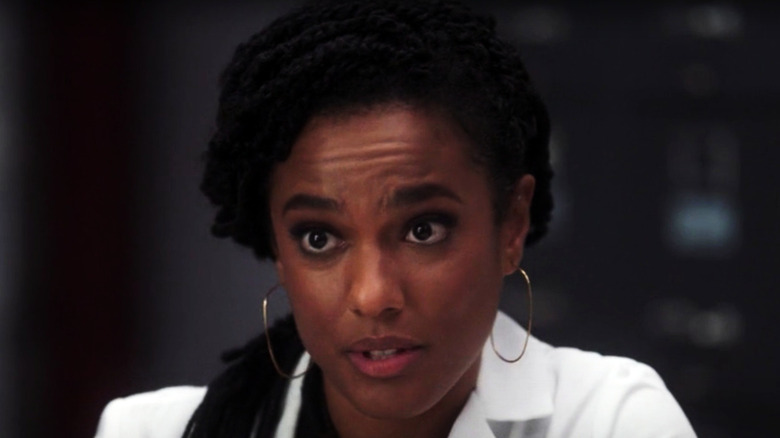 NBC
Since Agyeman is typically wearing a lab coat on "New Amsterdam," you may not have noticed the small, intricate tattoo on her upper arm, but it's more noticeable in her previous roles such as "Doctor Who" and "Sense8." The tattoo features a small butterfly with the Persian word "raha" underneath, which means "to be free," and you can sometimes spot the ink in her Instagram photos (via UKTV).
Rather than sporting meaningless ink, it seems she chose this tattoo to celebrate her ancestry. Although she grew up in London, her mother is from Iran and her father is from Ghana, so Agyeman's background is just as diverse and unique as her name would suggest (via The Independent). If you're still curious about Agyeman's tattoo, you may be able to catch a glimpse of it during the current ongoing Season 4 of "New Amsterdam." It's also been reported by Variety that "New Amsterdam" has been renewed for Season 5, giving you even more chances to spot the tattoo.