The Real Reason Chris Reed Almost Turned Down The Role Of Filthy Phil On Sons Of Anarchy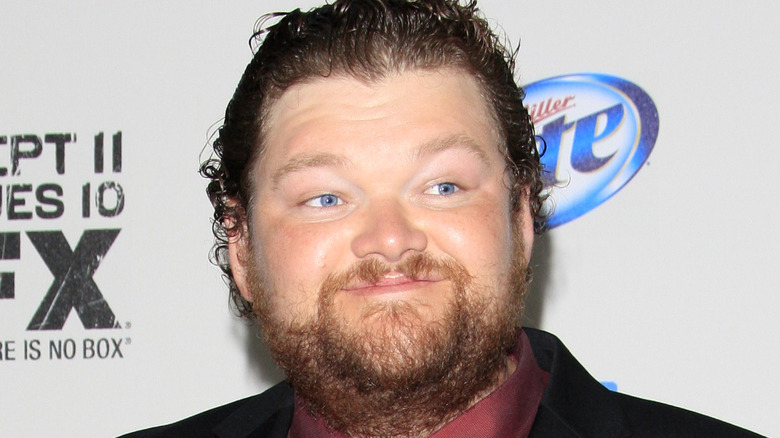 Kathy Hutchins/Shutterstock
When "Sons of Anarchy" premiered on FX in 2008, creator Kurt Sutter was determined to push the boundaries of how much you could show on television. The show follows the lives of a motorcycle club, and corruption, racism, and transformation are the major underlying themes. The show had a cast of talented actors such as Katey Sagal, Ron Perlman, Kim Coates, and most notably, Charlie Hunnam with a breakout performance in his role as Jax Teller, for which he would be nominated for a Critics Choice Award for Best Actor twice (via IMDb). By its final season, "Sons of Anarchy" had made ratings history for the cable station (via The Guardian).
Given what a fantastic and groundbreaking show it was, it's surprising to hear one of its cast members say they almost turned down a rather meaty role on the series. But that is exactly what Chris Reed told Redditors during a recent AMA (Ask Me Anything) session.
For three seasons, Reed played the role of Philip "Filthy Phil" Russell. Filthy Phil was taken on as a new prospect after the death of Kip "Half Sack" Epps (Johnny Lewis) in Season 2, and after paying his dues by helping out with errands and tasks, he eventually became a fully trusted member of the Sons of Anarchy Motorcycle Club.
Reed made more in a day on Sons of Anarchy than for a week of doing a play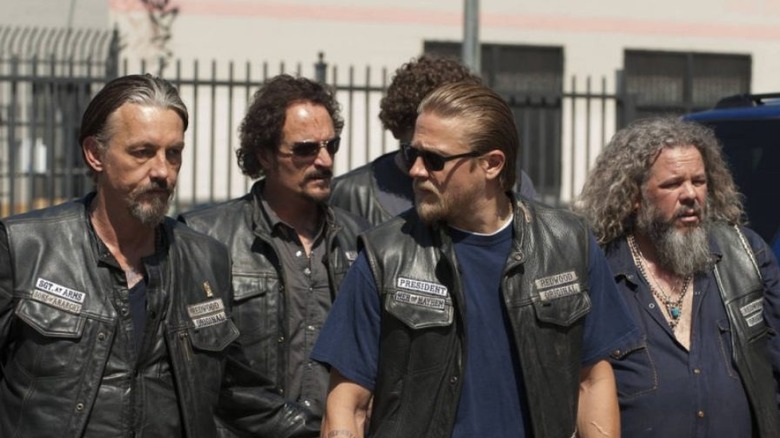 FX Networks
Despite admitting that he made more in a day on "Sons of Anarchy" than for a whole week doing a play (via Trainwreck'd Society), Chris Reed revealed that he almost chose a role in a play over the chance to play Filthy Phil (via Reddit). "It sounds super stupid to type but I was considering turning 'SOA' down," he wrote. "I had been cast in a play that I had signed up for that summer at a theatre I really love. Luckily my agent wasn't having it and we made both it work."
Reed previously shared that he's done plays for the La Jolla Playhouse, and he's been open about his love for the theatre. "Theatre is awesome," he told Trainwreck'd Society. "You get to be a part of creating something unique and tangible every night." Luckily for fans of "Sons of Anarchy," he did take the role of Filthy Phil. It's difficult to imagine anyone else playing that character, which Reed definitely made his own.