Henry Cavill Finally Responds To The Witcher's Biggest Backlash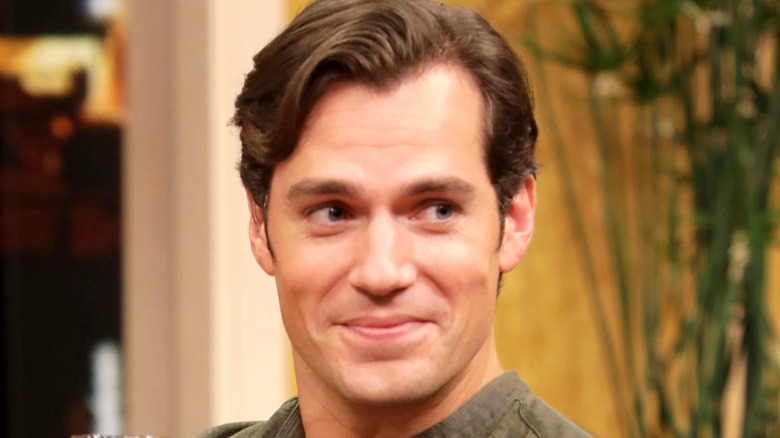 Alexander Tamargo/Getty
Though once considered to be a risky endeavor, video game-based movies and TV shows have become increasingly popular and successful in recent years. Projects based on the "Resident Evil" series or starring blue hedgehogs named Sonic have more than held their own in an increasingly competitive media landscape, prompting more of such productions to come together. One of the most popular of the recent crop has come from Netflix in the form of the fantasy-action program "The Witcher" — starring Superman himself, Henry Cavill, as the sword-swinging gaming icon Geralt of Rivia.
Season 1 of "The Witcher" debuted on the streaming giant in late December of 2019, leaning more into the writings of author Andrzej Sapkowski than the video games his books spawned (via IGN). For fans of the fantasy genre, this eight-episode bundle had everything from action to drama, and even a hint of magic, which proved more than enough to keep Netflix's adaptation going. Season 2 dropped in December of 2021, and Season 3 is already on its way down the pipeline, but don't less this smash success fool you. "The Witcher" has faced its fair share of bumps in the road on the way to streaming glory.
In fact, Henry Cavill recently touched on one of the inaugural season's biggest complaints from fans and gave his own two cents on the controversy.
Cavill understands the dislike for the unusual story structure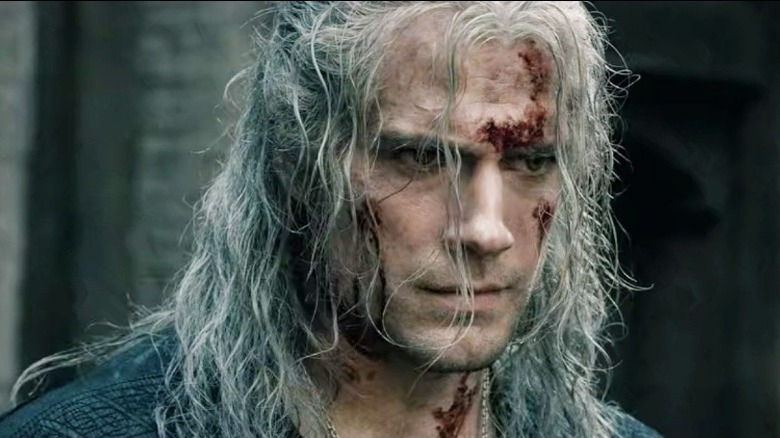 Netflix
For fans of the source material, Netflix's "The Witcher" didn't go above and beyond to reinvent the wheel, giving them a pretty good idea of what to expect going in. As for newcomers to the property, things were a bit more complicated given its rich lore and wealth of important characters. Thankfully, "The Witcher" Season 1 made it easy for everyone to follow along, except that it didn't. Instead of telling a linear story, the initial batch of episodes jumped around a bit on the timeline offered up a few different perspectives that could get confusing in no time.
Unsurprisingly, many "Witcher" viewers expressed their dislike for its disjointed story structure, so much so that Henry Cavill has finally commented on the small screen backlash. "I think fair. Absolutely fair. It's tough to keep track of those things, especially when you're following three different characters," he told Digital Spy in an interview, adding, "Even if you know the lore, it's two of the characters in a completely original story. To keep up with it is tricky." He later mentions that Season 2 will keep the story more streamlined and "leaner" than Season 1.
It can be off-putting trying out a new show that doesn't have much desire to keep its contents in chronological order, especially one as dense as "The Witcher." Hopefully, the minds behind the program will continue to hear out the fans in regards to how they want to best enjoy it in the coming years.