Sonic The Hedgehog 2 Just Hit A Big Production Milestone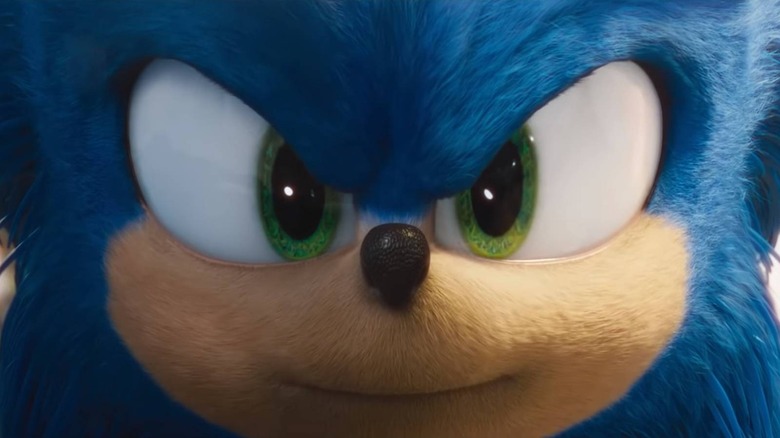 Paramount Pictures
A movie about a popular video game character is always expected to do well, but no one could anticipate the word-of-mouth buzz generated by "Sonic the Hedgehog." First, there was the whole fiasco with the character's design Sonic that necessitated a delay in release and a total overhaul of the movie. Fans seemed to like the character's new look, even if Sonic's creator wasn't pleased, and the movie went on to become the highest-grossing video game adaptation of all time. It was only a matter of time before "Sonic the Hedgehog 2" was announced, and there's plenty more for fans to start discussing with excitement. 
The first movie focused on Sonic and Dr. Robotnik (Jim Carrey) in terms of characters from the video game series, but a mid-credits scene introducing Tails meant future installments could bring in the rest of the Sonic team. It's no doubt an exciting prospect for fans and, even though there hasn't been an official confirmation about who could pop up or what the plot will entail, there is a bit of good news to be had that will no doubt delight fans wanting to see more of the blue hedgehog collecting rings. 
Production has wrapped on Sonic the Hedgehog 2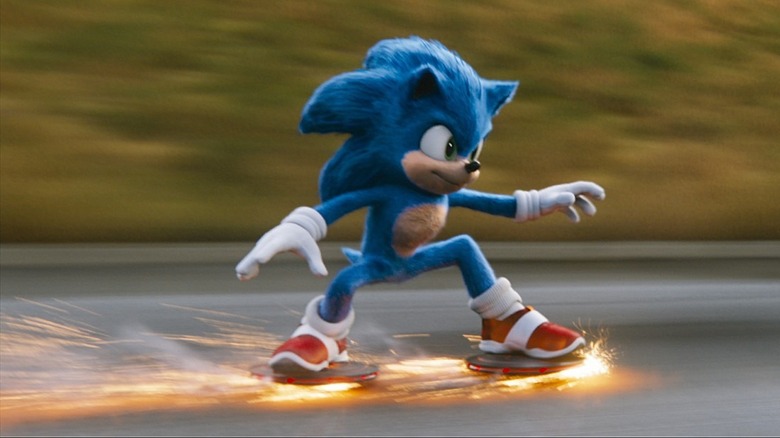 Paramount Pictures
Fans who love all things Sonic should follow Jeff Fowler — the director of the first "Sonic the Hedgehog" film and its upcoming sequel — on Twitter. He regularly posts updates and, on March 15, he tweeted that cameras had started rolling on the follow-up. Fowler has been a bit on the quiet side since that time, but, less than two months later, he announced that filming has completed: "That's a wrap in Vancouver! Thank you to all the amazing cast/crew in this city... so much incredible talent helping make #SonicMovie2 truly special (and spoiler alert... EPIC! )."
Another noteworthy aspect of the post is a picture of Fowler on a set featuring larger-than-life mushrooms. This is in line with the end of the first "Sonic the Hedgehog" movie, in which Dr. Robotnik is sent to Mushroom World. It looks like we'll be spending a bit more time at that famous stage level from the games, but considering how Tails needed to find Sonic in the mid-credits scene, it's likely a good amount of time will still be spent in Green Hills, Montana. 
Replying to Fowler's tweet, fans expressed their enthusiasm at seeing the speedster return to the big screen with comments like, "I can't wait to see the movie when it launches next year" and "Congratulations! Looking forward to seeing this movie! I'm very excited!!!!!" That excitement still has a while to build, as "Sonic the Hedgehog 2" is slated to drop in theaters on April 8, 2022.