Why Spider-Man: No Way Home's Green Goblin Fights Were More Brutal Than You Know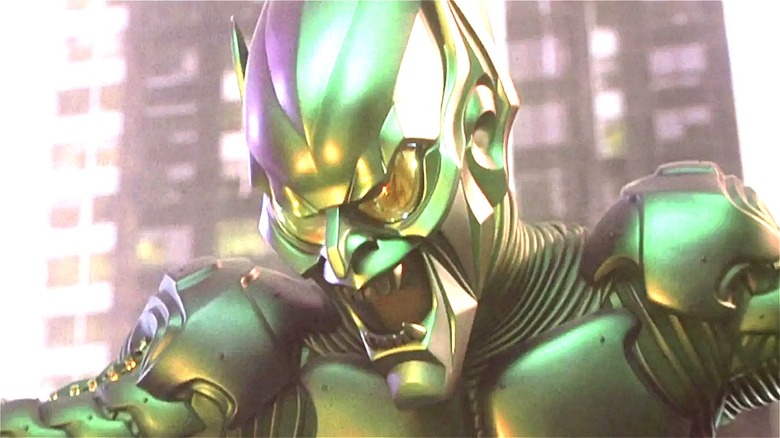 Columbia Pictures
"Spider-Man: No Way Home" recently cemented its place as one of the biggest films of the year, scoring the second-highest box office opening of all-time behind only 2019's "Avengers: Endgame" (via CNN). The film also currently holds a 94% Tomatometer score and an even more impressive 99% audience score on Rotten Tomatoes, making it the third best-reviewed MCU film ever behind 2018's "Black Panther" and 2019's "Avengers: Endgame." Of course, anticipation for the film had been growing ever since its first trailer was released and teased the appearances of multiple villains from the Tobey Maguire and Andrew Garfield-led "Spider-Man" films, including Willem Dafoe's Green Goblin.
The iconic villain originally died at the end of 2002's "Spider-Man" as a result of his own reckless attempt at impaling Maguire's Peter Parker with his glider. Of course, before that, the film's third act saw the two characters engaging in a memorably brutal fistfight. "Spider-Man: No Way Home," meanwhile, follows up Maguire and Dafoe's on-screen fight with two intense showdowns between the latter's Green Goblin and Tom Holland's Peter Parker.
The scenes aren't just difficult to watch either. Indeed, it turns out that their "No Way Home" fight scenes took a significant toll on both Holland and Dafoe.
Tom Holland and Willem Dafoe brought a lot of energy to their fight scenes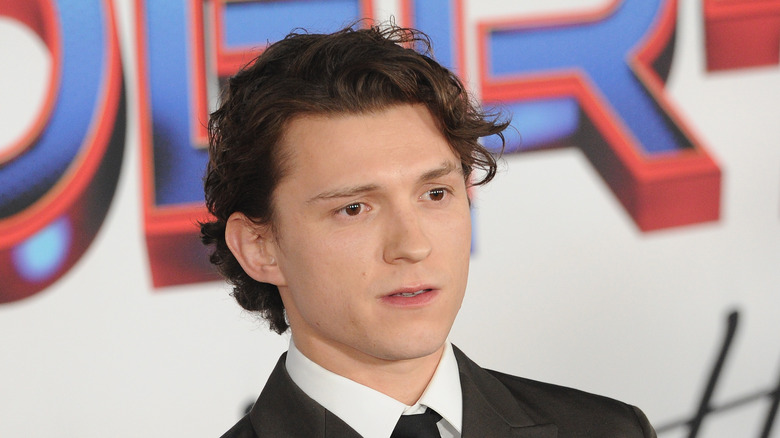 Albert L. Ortega/Getty Images
In a recent interview with Collider, Tom Holland opened up about the effort he put into his fight scenes with Willem Dafoe in "Spider-Man: No Way Home," saying, "We all believe so much in these characters and we give it 110%." The "No Way Home" star went on to say that he busted up his hand fighting Dafoe, noting that his knuckles were "bloodied" after filming one of their confrontations.
"I remember on the last day of shooting that fight scene when [director Jon Watts] said cut, Willem and I both just collapsed to the floor because we were exhausted and we just had given him everything," Holland recalled.
The actor added that he remembered "chugging Red Bulls" in order to try and come up with the necessary energy for the scenes. It's unclear if Dafoe adopted the same approach for the scenes, but based on the brutality and explosiveness of their fight sequences together, it's clear that filming them must have taken a lot of out of both Holland and Dafoe.
"Spider-Man: No Way Home" is now playing in theaters.