Iron Man Reportedly Won't Appear In Spider-Man: Homecoming Sequel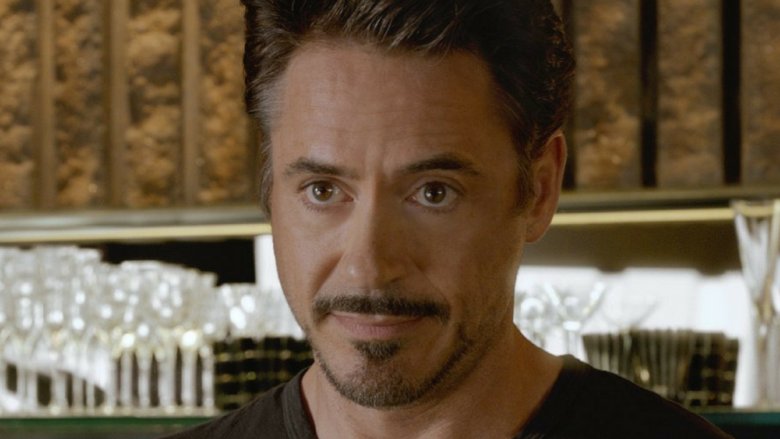 Peter Parker may be getting a lot of help from his friend Tony Stark in the upcoming Spider-Man: Homecoming, but it appears he'll have to do without him in the sequel. According to The Hollywood Reporter, while Peter is likely to get a different MCU character by his side in the sequel, Robert Downey Jr.'s Iron Man will probably not appear.
Holland recently revealed that Homecoming will be the first in a trilogy, so the loss of Downey Jr. in many ways makes sense. It's pretty obvious at this point that Downey Jr. wants out of the MCU, having played Iron Man for nearly 10 years, and it's seeming increasingly likely that his character will bite the dust in one of the next two Avengers movies, both of which will likely take place before the undated Homecoming sequel. However, it's still sad to hear that Peter will likely be without his trusty mentor in the upcoming films, especially considering the amazing chemistry Tom Holland and Downey Jr. have shown off in the trailers and TV spots released thus far.
Homecoming will also likely lose Michael Keaton's Vulture for the second film, with THR noting that the actor is only signed to a one movie contract. This isn't all that surprising, as villains tend to come and go more often then heroes, but it definitely offers some interesting hints at where Vulture could end up at the end of Homecoming.
Downey Jr. and Keaton are both big parts of why Spider-Man: Homecoming has been consistently ranked as one of the most anticipated films of the summer, with the movie repeatedly dominating social media buzz even months ahead of its release. The film is also tracking for a big opening weekend, with estimates putting it in the $100 million range, a number that could be bumped up even higher if it ends up getting positive reviews. Without the pair of mega-stars, the sequel could struggle; however, with Holland getting another MCU character to back him up and with Marvel's propensity for drawing in huge names, the movie will likely be just fine.
Jon Favreau, Marisa Tomei, Jacob Batalon, Zendaya, Donald Glover, Laura Harrier, Tony Revolori, Bokeem Woodbine, Logan Marshall-Green, and Michael Chernus star in Homecoming, which was directed by Jon Watts based on a script from Watts, John Francis Daley, Jonathan Goldstein, Christopher Ford, Chris McKenna, and Erik Sommers. The movie is due out July 7, but tickets are already on sale now. While we wait to see who will join Spider-Man in the future, see the insane history of the character.