When Will Sing 2 Be Available To Watch At Home?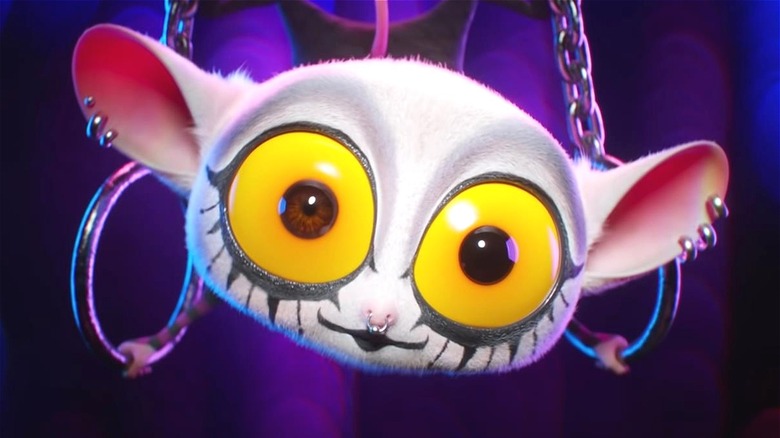 Universal Pictures
Your favorite musical animal friends are back for another wacky adventure. "Sing 2," the sequel to 2016's popular "Sing," hits theaters December 22. The big-name celebrity voice talents seen in the original are back, including Matthew McConaughey, Reese Witherspoon, Scarlett Johansson, Nick Kroll, Tori Kelly, and Nick Offerman. This time, though, even more famous names are lending their voices to the film, including Bobby Cannavale, Pharrell Williams, Halsey, Letitia Wright, Eric André, Chelsea Peretti, and the legend himself, U2's Bono.
"Sing 2" follows koala Buster Moon (McConaughey) and his musical pals as they plan a performance while trying to recruit a reclusive famous rock star lion Clay Calloway to join them. However, Calloway, voiced by Bono, hasn't performed since his wife's death, and needs some help reigniting his love of music.
The original "Sing" was a commercial success, grossing over $634 million worldwide (via Box Office Mojo). "Sing 2" promises to be another entertaining watch for the whole family — but when will it be able to watch at home?
We don't know when Sing 2 will be streaming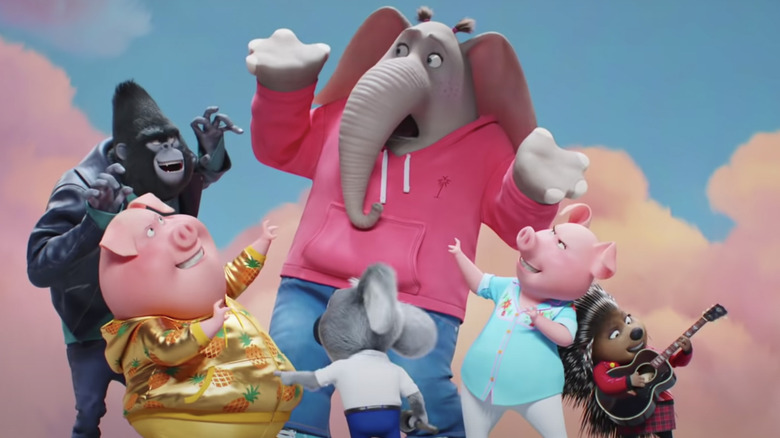 Universal Pictures
Bringing the whole family to the movie theater can certainly be a challenge, and in the times of COVID-19, it's definitely a bigger undertaking than usual. Watching a film at home can certainly seem more appealing.
Unfortunately, "Sing 2" is a theatrical-only release, meaning eager fans will have to wait to watch the film at home. Illumination Studios, the animation studio behind "Sing 2," is owned by Universal, which has a deal to exclusively stream its new animated releases on Peacock. After four months on Peacock, however, they'll hit Netflix, where they will continue to stream.
The exact date "Sing 2" will hit streaming is unknown. However, as the COVID-19 pandemic continues to ramp up nationwide (via CNN), it's possible Universal will bring the movie to streaming sooner rather than later — especially if it isn't making much profit in theaters. Regardless of where you choose to watch "Sing 2," though, it's guaranteed to bring a smile to the faces of everyone in your family.