Henry Cavill Got A Head-Turning Pay Raise For The Witcher Season 2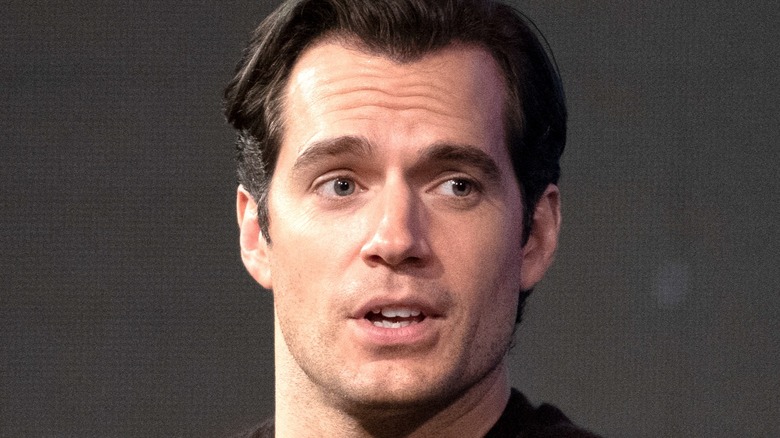 Fotonoticias/Getty
Netflix's "The Witcher" is, by all accounts, a bit of a labor of love for Henry Cavill. According to a recent interview with The Hollywood Reporter, Cavill, who is a self-professed fan of the "Witcher" video games, apparently "lobbied hard" for the role of Geralt of Rivia in the live-action Netflix series.
"I pursued, pursued, pursued. A couple months after they had gone through their casting process, my agent called and said, 'They've asked you do an audition — you don't have to do this.' I'm like, 'I'll do it.' They said, 'Really? Are you sure?' I said, 'Of course. It's 'The Witcher,'" Cavill told THR.
But just because something is a labor of love for him doesn't mean he can't get paid well making it. Indeed, while Cavill reportedly pulled in $400,000 per episode during the show's first season, it looks like the series' popularity resulted in the star receiving a fairly significant pay raise when he returned to film "The Witcher" Season 2.
Henry Cavill now makes seven figures on The Witcher
According to his recent interview with The Hollywood Reporter, Henry Cavill supposedly earned more than $1 million for every episode of "The Witcher" Season 2. The new season, which premiered on December 17, is eight episodes long, so that means Cavill may have earned around $8 million for the entire season. The total suggests that Cavill earned a salary befitting of his current status in Hollywood.
As for whether or not yet another "Witcher" pay raise is in the cards for Cavill, fans will have to wait and see. That said, Netflix has already confirmed that "The Witcher" Season 3 is on the way, and the streaming service did that way back in September (via Twitter), well before the release of the show's second season. In other words, it certainly wouldn't be a surprise if Cavill ends up making even more money for the show's third season than he did for its first two.