Yellowstone's Taylor Sheridan Hits Back At Critics With A Scathing Message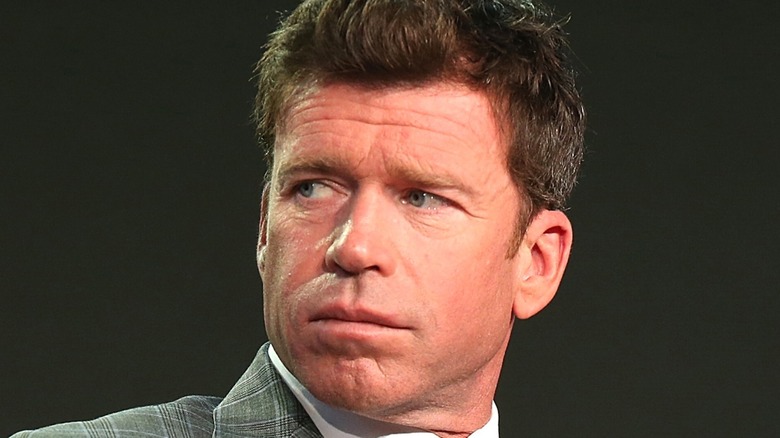 Phillip Faraone/Getty
As "Yellowstone" continues to reach new heights of success, praise for the neo-Western drama keeps rolling in. The Paramount Network drama is currently in its fourth season, and its premiere brought in a record-breaking 12.7 million viewers, a 66% increase from its previous season premiere (via Deadline).
Deadline also reports that the show is "currently the top series of the season across all television, including broadcast, cable, and premium networks," adding that the Season 4 premiere became "the most-watched season premiere on cable since 'The Walking Dead' in 2017." Additionally, the franchise is expanding to include two spin-off series, so the best is likely yet to come.
Despite these numbers and the 100% critics score Season 4 holds on Rotten Tomatoes, the show is consistently snubbed by awards shows like the Primetime Emmys and the Critics' Choice Awards (via New York Times).
With a long list of reasons why the show should be considered for prestigious awards, creator Taylor Sheridan opened up about the discrepancy — and he didn't hold back.
Sheridan isn't making Yellowstone for critics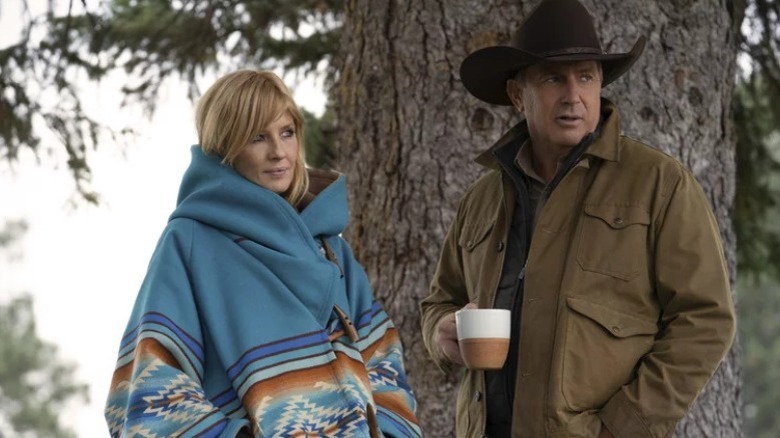 Paramount Network
In an interview with the New York Times, Taylor Sheridan spoke honestly about the conflict between the show's outstanding numbers and its lack of major award nominations. He admits that he isn't trying to appeal to critics — regardless of whether they love or hate "Yellowstone." "I'm not making it for them; I'm making it for people who live that life," he said, referring to the rugged rancher lifestyle portrayed on the show.
He also said that he believes "Yellowstone" receives unfair criticism, explaining that he has an unconventional, rule-breaking approach to telling a Western tale. "The people who get it eat it up, and the people that try to look at it with a critical eye see a mess," he said (via NYT).
"But that's what I love about 'Yellowstone,' the way that it flows from being campy to melodramatic to intensely dramatic to violent," he went on. "It's every old Western and new Western and soap opera thrown together in a blender. And yes, I think it infuriates and confounds some people who study storytelling" (via NYT).
"They don't understand why this thing's such a hit," he added.
Award nominations or not, "Yellowstone" has a loyal fanbase, a star-studded cast, and a team of people who believe in what they're creating.