Why NCIS LA Fans Are Excited To See Deeks Possibly Lose His LAPD Job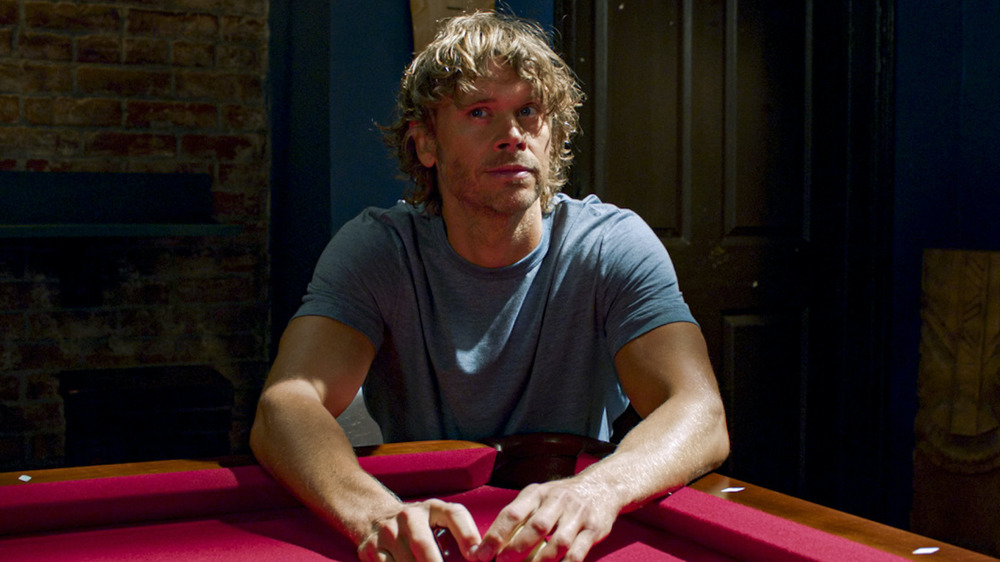 CBS
While it may be a crime drama first and foremost, NCIS has always been known for its lovable characters and the bits of their personal lives that fans get to see while they take on international terrorists and the occasional Navy-centric serial killer. The show's long-running spinoff, NCIS: Los Angeles, is no different. If anything, the characters on the west coast sister show are even more fun to hang out with. And few characters better epitomize the specific vibe that the Los Angeles team brings to the greater NCIS universe (yes, it's a thing) than LAPD Detective Marty Deeks (Eric Christian Olsen).
In addition to his name sounding like that of a skater burnout from a '90s movie, Deeks' shaggy blond hair and cheeky California personality brings a lot of light to the franchise. He serves as the liaison between the LAPD and NCIS, which means he's not officially part of the squad, but he's still very much ingrained in the operations of the NCIS Los Angeles office. He's even married to one of their agents, Kensi Blye (Daniela Ruah).
In the most recent episode of the series, season 12's "Angry Karen," Deeks got some tough news. At the beginning of the hour, he announced that he couldn't help with the case of the week as the LAPD had temporarily canceled all partnerships with other law-enforcement agencies. This might have been devastating news for fans of the series who are partial to Deeks' particular charms (and there are lots of them). However, where some people might see a disaster, others see an opportunity. After the episode, some fans expressed hope that the end of Deeks' stint as the LAPD liaison could mean the beginning of his new job as a full-blown NCIS agent.
Fans are excited about the idea of Deeks becoming an NCIS agent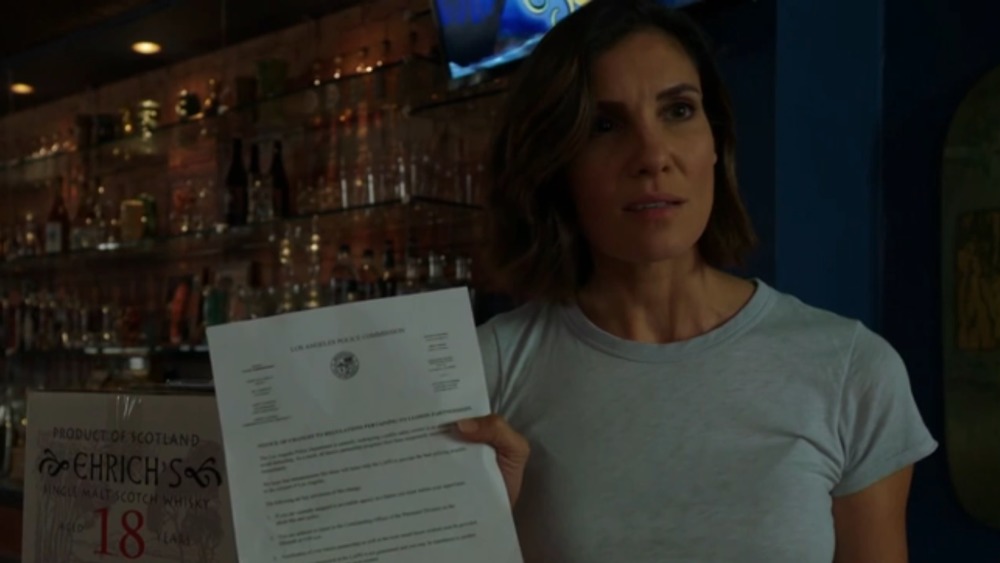 CBS
In the episode, Deeks announces his cancelation by telling Kensi, "I'm being recalled like a Ford Pinto." It's something he's clearly down in the dumps about, but his wife isn't content to let the bad news wear on him. "Maybe it's time that you become one of us," she says — a suggestion that was music to the ears of many fans on Twitter.
Several fans popped up to second Kensi's suggestion, including @JBraxt29, who tweeted, "I wholeheartedly agree with Kensi. It's time Deeks put LAPD in his rearview mirror!" User @TheKevNation joined the chorus by writing, "I agree with Kensi. Deeks needs to be a full time NCIS Agent. Technically he should've done that a LONG time ago so he doesn't have to be the Liason splitting with NCIS and the LAPD."
They weren't the only fans who thought Deeks' switch to full-time NCIS agent was long overdue. User @followcyp asked the Twitterverse, "Do you know how long we've been waiting for Deeks to officially become Special Agent Deeks? Make it happen!" Meanwhile, @tlselle72 demanded, "Jeez Deeks being LAPD liaison far too long and it's time for him to be a full time #NCISLA agent!!!"
It's not just that fans have been hoping for Deeks to make the switch out of the blue — the idea of the detective leaving the LAPD behind has been addressed on the show before. User @KRC1977 tweeted the question on several longtime viewers' lips: "I felt soo bad for Deeks last night. I wonder if he'll be signing those papers Hetty gave him now?"
They weren't the only one who was urging Deeks to sign Hetty's papers. But what papers are they, exactly?
Deeks leaving the LAPD for NCIS is a decade in the making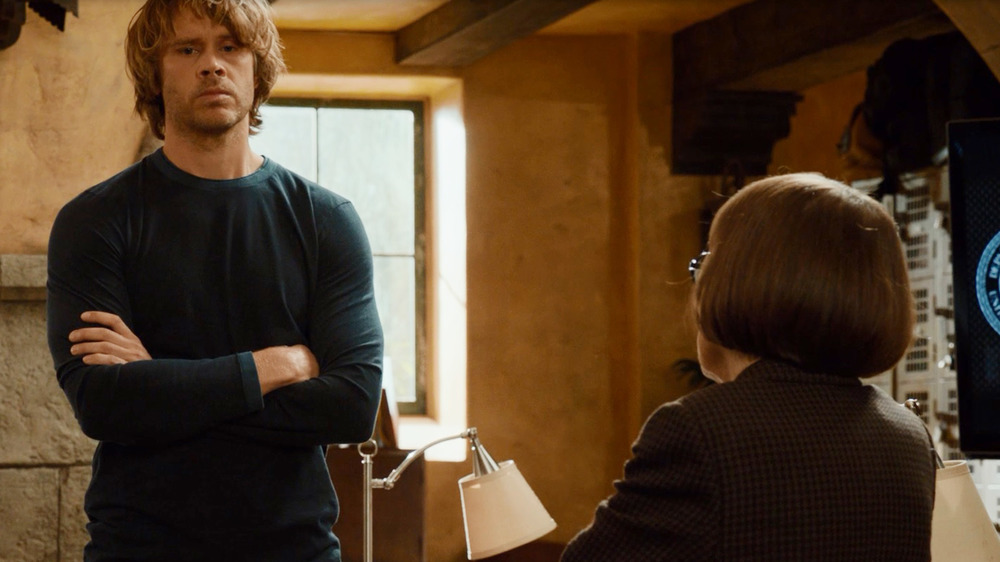 CBS
Flashback to the year 2010 and the second season of NCIS: LA. Deeks and his position as official NCIS-LAPD liaison were relatively new, but even then, NCIS Special Supervisory Agent Hetty Lange (Linda Hunt) wanted him on her team. In the episode "Imposters," she even presented Deeks with paperwork that would end his tenure at the LAPD and make him an NCIS agent. Deeks declined her offer, saying, "I'm a cop, and I think it's more than what I do. I think it's who I am."
However, in light of recent events, NCIS: LA fans are asking him to reconsider that offer. User @JenniferEWatts took to Twitter to remind everyone that this transfer has been in the works for a decade. They said, "The paperwork to make Deeks a full agent was signed by Hetty like 10 years ago and is probably at the bottom of drawer somewhere. Guess the writers forget that."
User @kdmd907 was also impatient for Deeks to finally take the plunge and sign those papers. They tweeted, "All Deeks has to do is sign the paperwork (after dusting it off) that Hetty already filled out for him to be an agent. Hetty signed it. Just sign it Deeks, been too long."
Whether or not Deeks will actually finally turn in his LAPD badge and take the NCIS oath remains to be seen. But judging by the reaction from viewers, a little change of career is just the thing he needs.