The Eddie Murphy Classic That Martin Scorsese Passed On Directing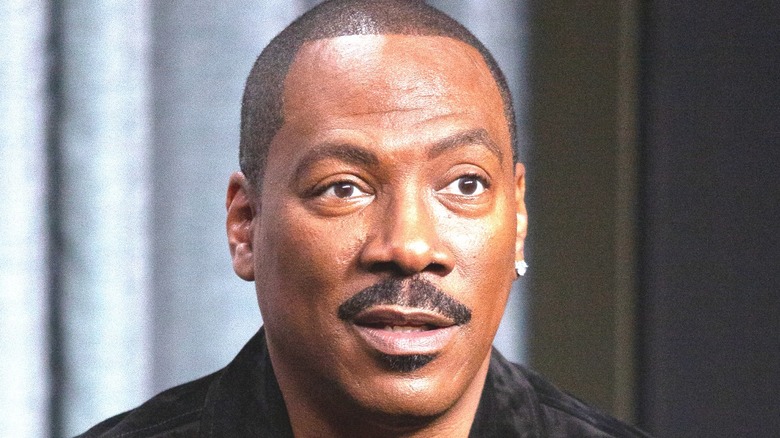 Vincent Sandoval/Getty
In terms of cinematic legacies, that of Martin Scorsese ranks among the most universally revered in history. There's good reason for that, as the director's big screen output since the early '70s boasts a handful of the greatest movies ever made. Among those titles are era-defining films like "Taxi Driver," "Raging Bull," "Goodfellas," and "The Departed," and a literal treasure trove of less-touted, but no less fascinating works like "The Last Temptation of Christ," "Shutter Island," and "Silence." 
As is the case with most filmmakers, for every hit — and occasional miss — that Scorsese has directed in his decades-long career, there's a laundry list of films he could've made, but didn't. In Scorsese's case, one of the biggest movies he passed on was offered in the wake of one of his biggest flops, 1982's underrated and misunderstood gem "The King of Comedy."
According to Scorsese himself (via a 2020 Deadline interview), that confidence-deflating flop led him to briefly seek refuge in the studio system, in which he claimed "everything had to be discussed and figured out. If you wanted to continue making films you had to figure out where you fit ... you could fit in several places and one of them was a studio." In flirting with a straight studio picture, Scorsese was indeed offered the director's chair on a 1984 cop comedy that became a calling card for legendary performer Eddie Murphy.
Scorsese was reportedly offered the director's chair on Murphy's Beverly Hills Cop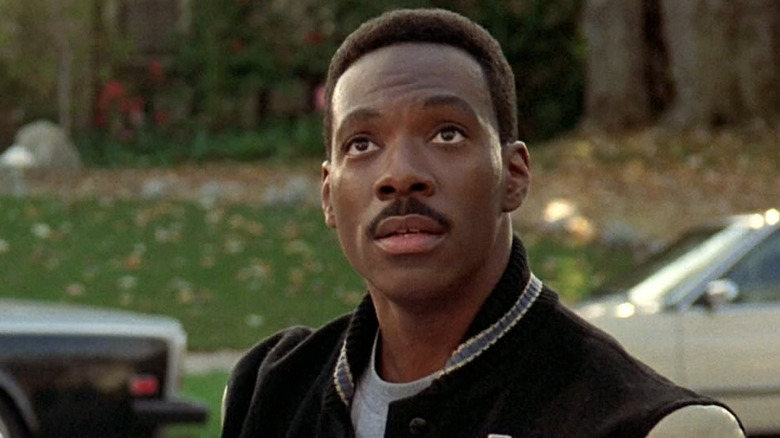 Paramount Pictures
Per the career-spanning Deadline interview, Martin Scorsese claimed he was offered two major motion pictures when sorting through possible studio projects, stating, "I was getting many scripts. 'Witness,' 'Beverly Hills Cop,' there were a lot. But I didn't want to make those." The first of those films, 1985's Oscar-winning "Witness," was ultimately helmed by the great Peter Weir. It also features Harrison Ford delivering one of the best performances of his career and remains a classic from the era. 
As for "Beverly Hills Cop," the movie found its way into the Academy Awards conversation too, with screenwriters Daniel Petrie Jr. and Danilo Bach earning a nomination for their screenplay (per IMDb). Perhaps more importantly, the action-packed, fish-out-of-water detective comedy became the box office king of 1984, taking in more than $230 million in worldwide ticket sales (Box Office Mojo). "Beverly Hills Cop" cemented former "Saturday Night Live" breakout Eddie Murphy as a full-blown movie star too, and it remains a touchstone film not only in the context of his own storied career, but 1980s cinema on the whole. 
In the end, the franchise-starting "Beverly Hills Cop" also made an A-lister of director Martin Brest, who'd go on to helm classics like "Midnight Run," and "Scent of a Woman." Still, as great a job as Brest did on "Beverly Hills Cop," one can't help but wonder what Scorsese might've brought to the project, let alone what sort of performance he would've garnered from an actor of Murphy's unique sensibilities.