In Martin Scorsese's Directorial Career, One Movie Stands Above The Rest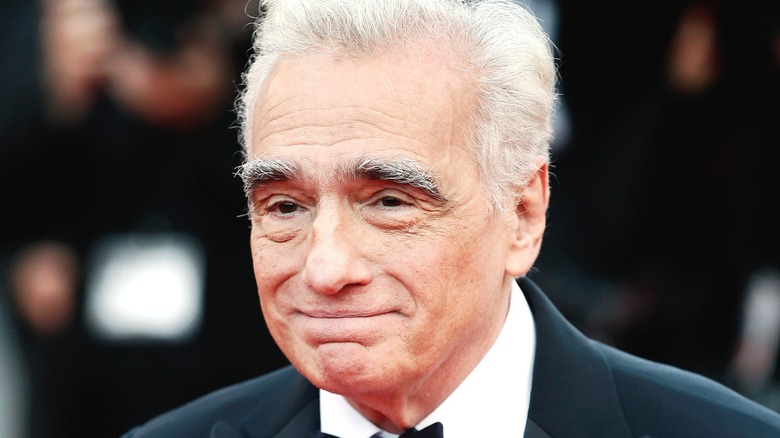 Shutterstock
Legendary director Martin Scorsese has been making incredible movies longer than most viewers have been alive; plainly put, his movies have been making headlines for decades. Though some of headlines in recent years are about Scorsese's criticism of the  Marvel Cinematic Universe, he's still adored in the industry, even among those at whom his criticisms were aimed. Director James Gunn is a perfect example; though Gunn recently said that Scorsese's 2019 remarks were simply a means of promoting "The Irishman," his initial response was simply one of sadness. After calling Scorsese one of his "5 favorite living filmmakers," Gunn likened Scorsese's take on MCU films to people who'd picketed the director's own "The Last Temptation of Christ" without having seen it (via Twitter). To clarify his most recent remarks, Gunn said he loves Scorsese's movies and called the acclaimed director "one of the greatest filmmakers who's ever existed."
Gunn's sentiments notwithstanding, it goes without saying that Scorsese has been behind some of the finest movies in modern cinema. On review aggregator Rotten Tomatoes, more than 20 of his films are Certified Fresh, several with critics scores in the high 90s. More than one of his films are listed on the British Film Institute's Sight & Sound Poll, which lists the 100 greatest movies of all time. Additionally, he's won the Golden Globe for best director for three different films and one of his works earned him the Director's Guild of America's award for outstanding directing of a feature film. But one movie in Martin Scorsese's directorial career stands above the rest.
The Departed is the only Martin Scorsese film to win him an Academy Award for Best Director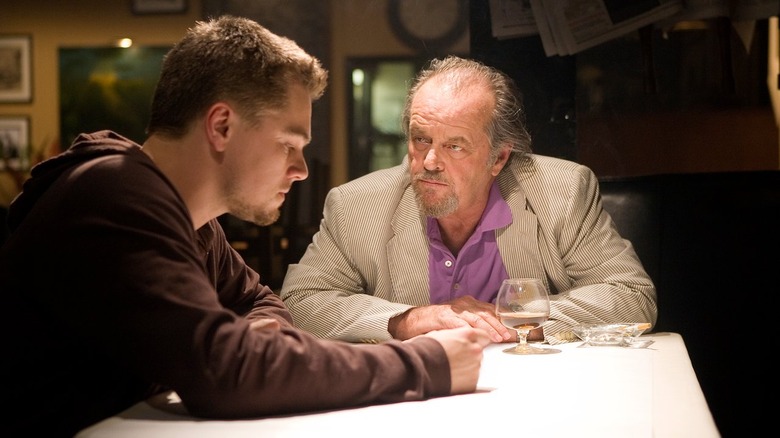 Warner Bros. Pictures
Martin Scorsese has been nominated for the Academy Award for Best Director nine times to date — in 1980 for "Raging Bull," in 1988 for "The Last Temptation of Christ," in 1990 for "Goodfellas," in 2002 for "Gangs of New York," in 2004 for "The Aviator," in 2006 for "The Departed," in 2011 for "Hugo," in 2013 for "The Wolf of Wall Street," and in 2019 for "The Irishman." Of those films, only "The Departed" allowed Scorsese to bring home the Oscar statuette, with his sixth nomination. In addition to an Oscar, "The Departed" is also one of the three films for which the director won the Golden Globe for Best Director and the one for which he was honored by the Director's Guild. Needless to say, Scorsese took home a lot of hardware for the film.
Of course, he's not the only one; as Oscars.org reveals, "The Departed" also won for best editing, best motion picture, and best adapted screenplay. Mark Wahlberg was nominated for best supporting actor for his role as Staff Sergeant Sean Dignam but was beat out by Alan Arkin for his performance in "Little Miss Sunshine." Leonardo DiCaprio was nominated for the Best Actor Golden Globe for his performance as undercover cop William Costigan Jr. — Forest Whitaker won for his turn as brutal dictator Idi Amin in "The Last King of Scotland" — and Jack Nicholson and Wahlberg were both nominated for the Golden Globe for Best Supporting Actor — Eddie Murphy won for his performance as Jimmy Early in "Dreamgirls" (via GoldenGlobes.com)
Fellow filmmakers Francis Ford Coppola, George Lucas, and Steven Spielberg presented Scorsese with his Oscar and he was effusive in his gratitude. "Thank you. I mean, I'm overwhelmed with this honor with the Academy and also the honor of being presented by my old, old friends. We go back thirty-seven years. I'm so moved," he said (via Oscars.org)