The Curse Of Oak Island Is Terribly Unrealistic, According To Some Fans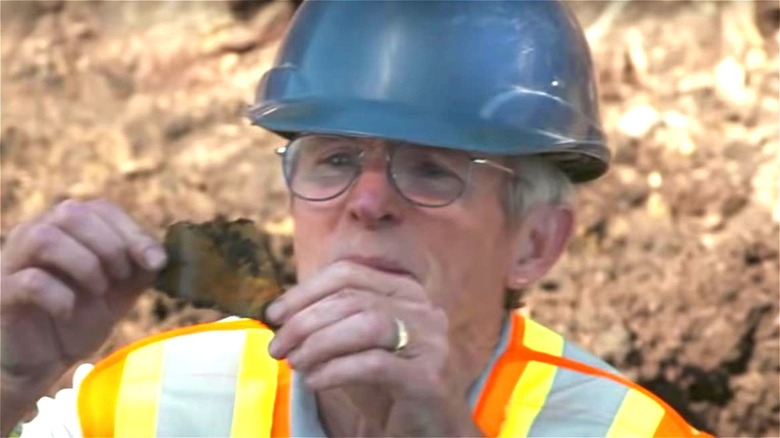 History/YouTube
On the surface, the History Channel's "The Curse of Oak Island" appears to be a show deeply rooted in archeology and expert treasure hunting. But much like many of the digs shown throughout it, not everything about the reality series is what it seems.
Filmed in Nova Scotia, Canada, "The Curse of Oak Island" features a roster of supposed digging experts, including a local archeologist named Laird Niven. Rick and Marty Lagina brought Niven in to help uncover Oak Island's secrets and hidden artifacts, while also helping to legitimize the show. But many people have questioned his search methods and science, calling them untraditional and clownish at times. 
Now, with "The Curse of Oak Island" Season 9 nearing its conclusion, some have wondered if Niven will be brought back for future seasons, especially given the fact that he's currently sidelined by Nova Scotia's Department of Communities, Culture, and Heritage following a recent discovery of some Native American pottery.
But what is it about Niven's digging and archeological ways that have fans and experts rolling their eyes?
Niven's use of heavy machinery is opposite of how digs should be run, report says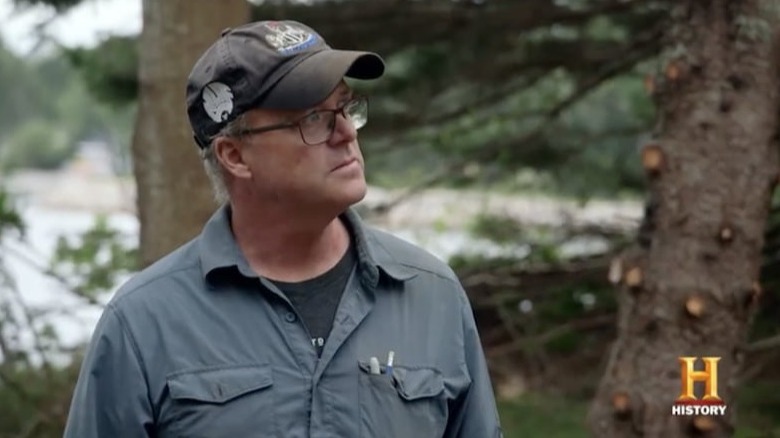 History Channel
According to The Things, Laird Niven's method of using heavy machinery to quickly unearth local dig sites on "The Curse of Oak Island" is "anything but traditional."
"Most archeologists would work under much more precise conditions, and would move the earth painfully slowly to minimize the disturbance of any fossils that may be unearthed," the outlet wrote. "At this point, the earth has been shifted and dug through by so many treasure hunters so far that it is assumed nothing is perfectly preserved or fully intact at this point."
Viewers have also noticed Niven's unorthodox techniques and perceived cluelessness about certain topics and voiced their frustration on social media. "So weird been watching this show from the beginning and since Laird Niven has had to be in the show I've seen them ask that joker what items are and the clown never has a clue," tweeted Jose Romero back in November, not long after the ninth season of "The Curse of Oak Island" debuted. "Laird Niven from Oak Island is clearly gunning for an Emmy nom as Best Supporting Toby Flenderson in a Documentary TV series," added @MarkAdamcin, making a reference to Paul Lieberstein's character from "The Office" and how he is often treated like a doormat by his Dunder Mifflin co-workers.
The final episode of "The Curse of Oak Island" Season 9 is set to air on December 21.