The Real Reason Tom Holland Thinks Spider-Man: No Way Home Is Bigger Than Endgame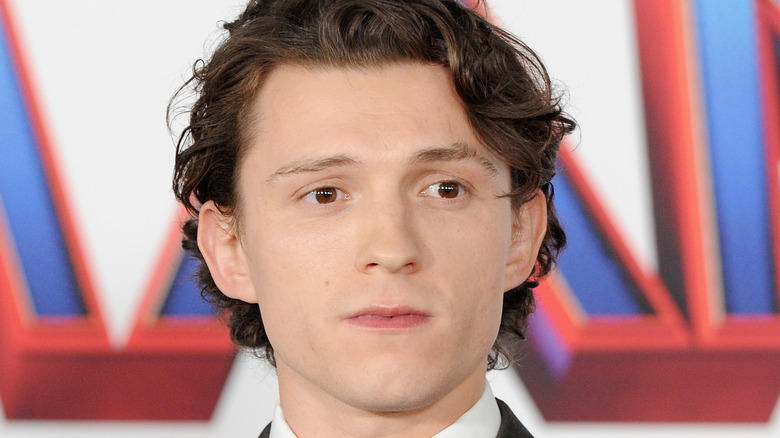 Albert L. Ortega/Getty Images
"Spider-Man: No Way Home" stands a solid chance of being the biggest movie of the year (though with "The Matrix: Resurrections" on the horizon, it will be a hard-fought battle), and its leading man, Tom Holland, has taken what some would call a controversial stance on the film's place in the history of superhero cinema.
The film brings together villains and heroes from every live-action Spider-Man movie, in what is sure to be an overload of fan service for audiences, though not necessarily in a bad way. Indeed, reviews for the movie are praising its ability to juggle so much material without losing focus on the plot or resonant themes of the film. That's already impressive, but Tom Holland, who plays the titular web-slinger, has loftier opinions than most of his work.
In a new interview with CinePOP, Holland made an audacious claim, saying, "I think ['No Way Home'] is bigger than ['Avengers:'] Endgame." It sounds bold, but Holland has an argument in defense of his position.
Holland thinks the weight of history hands No Way Home the advantage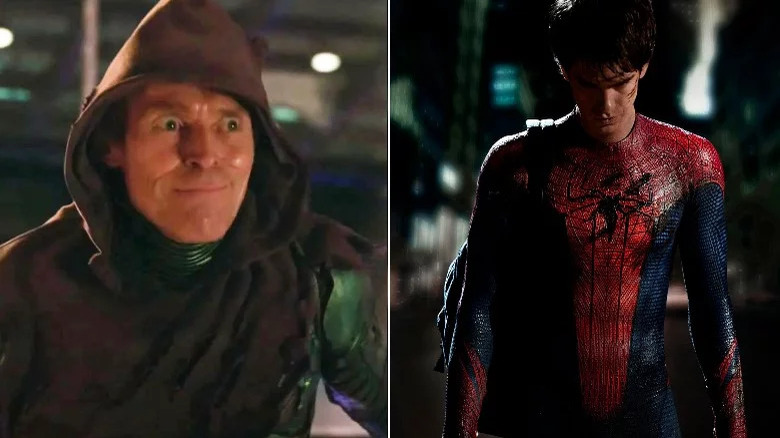 Marvel/Sony Pictures
Holland's calculation that "Spider-Man: No Way Home" is a more significant film than "Avengers: Endgame" comes down to one thing: history. "Endgame is a masterpiece," Holland assured while also stressing that he's got some caveats. "I love Endgame and to be a part of it was incredible, this culmination of 10 years of work that was all leading to this moment. But this Spider-Man movie is 20 years of work." Holland is referring to the continuity from Sam Raimi's groundbreaking 2002 film, "Spider-Man," to the events of "No Way Home."
Continuing to defend his point, Holland said, "It's three different universes. No one could have ever dreamt that Sony and Marvel would be able to bring them all together." The young star went on to elaborate that Doctor Octopus (Alfred Molina), Green Goblin (Willem Dafoe), The Lizard (Rhys Ifans), and Sandman (Thomas Haden Church) are "all back" and that the fact they're in the same movie is "amazing" and "mind-blowing." While there are plenty of Spidey villains left on the table for future movies that fans may want to see, "No Way Home" is the sendoff the previous villains deserve.
The answer to the question of which is the better movie is a discussion best left to the records of history (and the occasional Reddit board), but perhaps Tom Holland has a point worth considering. Now let's see if he can top it with "Spider-Man 4."