The Matrix Resurrections Is Getting Lots Of Praise From Early Reviewers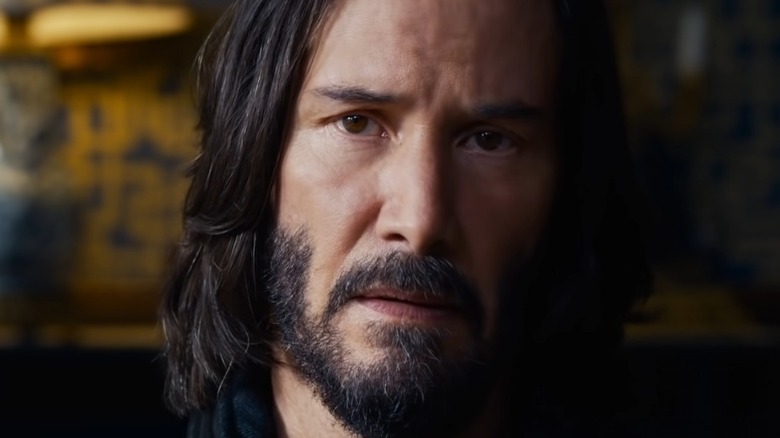 Warner Bros.
Fans are ready to plug into "The Matrix Resurrections," which is easily one of the most anticipated movies of 2021. Directed by Lana Wachowski, the fourth entry into the series revisits the story of Neo (Keanu Reeves) and Trinity (Carrie-Anne Moss), but let's just say things are very different this time around. For one, there's a new version of Morpheus played by Yahya Abdul-Mateen II and completely new characters such as the blue-haired Bugs played by Jessica Henwick. So far, the trailers may have scratched that nostalgic itch for the series, but they've also raised quite a few questions.
It's been a winding road for the film to get here, from evolving past its original story idea to featuring some very dangerous stunts Reeves had to perform. There have been some hurdles, but its arrival is right around the corner. "The Matrix Resurrections is slated to premiere on December 22, 2021, but some writers and reviewers have already had the chance to see the film. And they're already hitting Twitter to let the world know just how this latest entry in the series measures up. So, just what do early viewers of the film think?
Many reviews are positive so far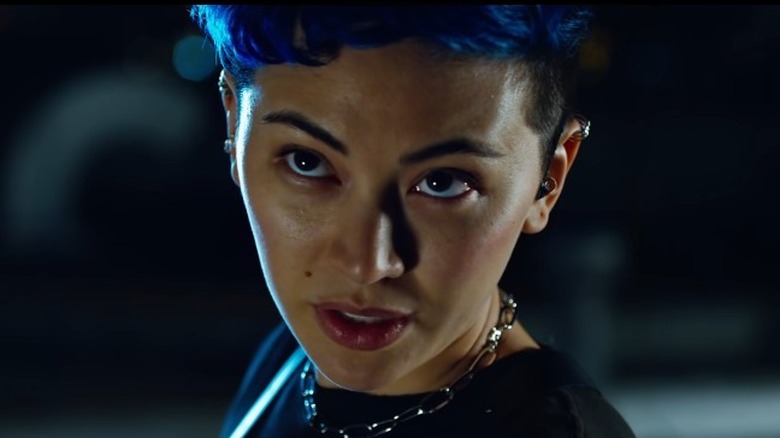 Warner Bros
More reviews will probably pour in as we get closer to the premiere date, but so far, many have praised "The Matrix Resurrections." In one tweet, Jenna Busch of Vital Thrills and /Film noted how that the movie is fun and self-aware while also giving praise to the stars, as she wrote, "[Reeves] and Carrie-Anne Moss bring back that incredible chemistry that I loved so much from the first films." In another tweet, Rotten Tomatoes critic Tessa Smith wrote, "The Matrix Resurrections is the most META thing ever! The first 30 mins are HILARIOUS but they WORK. It is full of stunning visuals, intense moments, phenomenal cinematography, and it begs to be seen on the BIGGEST screen possible! Fingers crossed for a Matrix 5!" David Ehrlich of IndieWire was similarly impressed, writing that the movie is "the boldest & most vividly personal Hollywood sequel since The Last Jedi."
Many fans can recount that the original "Matrix" trilogy often required multiple viewings, especially considering how referential they were to each other. And as Fandango writer Erik Davis mentioned in his tweet, that also seems to be the case with "The Matrix Resurrections." While giving credit to the film's action scenes and impressive first act, Davis recommended re-watching the original trilogy again as he tweeted the latest entry has "lofty storytelling decisions & a TON of big ideas that will fuel lots of questions."
The film still has a few mixed and negative early reviews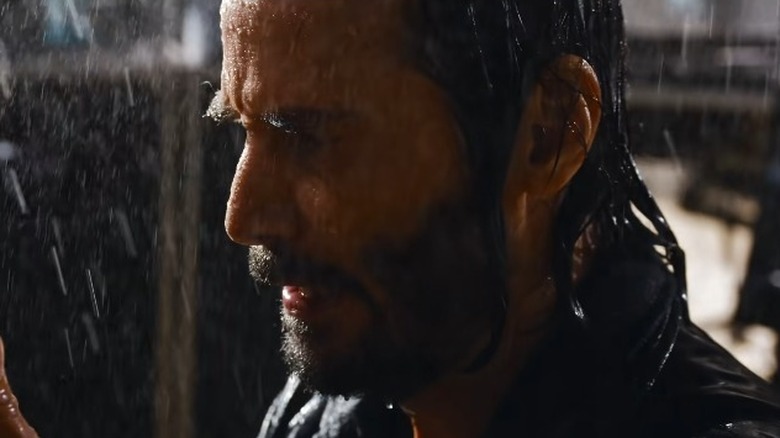 Warner Bros.
Despite the glowing reviews from many, "The Matrix Resurrections" isn't without its share of criticism. Leo Rydel of Geekly Goods shared his mixed reaction to the film as he tweeted that while he likes Neo and Trinity's story and how the movie "helps some of the issues with the sequels," he wasn't a fan of the character choices. Keeping the focus on characters, POCculture.com also shared their criticism of how Morpheus and Bugs were handled, as they tweeted, "Yahya Abdul-Mateen II & Jessica Henwick are excellent in their roles, but they're surprisingly underutilized. If you're expecting this to be a passing of the torch, you'll be disappointed."
Of course, some who got the chance to see "The Matrix Resurrections" expressed that they were ultimately let down. One tweet from Mashable writer Alison Foreman opined, "I am deeply happy for those who will enjoy #TheMatrixResurrections. I am, regrettably, not among them." While it might be better than the last two entries, as she noted, she stated that the bar is still very low. In another harsh take, Cheat Sheet film content specialist Jeff Nelson tweeted that "#TheMatrixResurrections is an almost 2.5-hour exposition dump with choppy action scenes reminiscent of the Bourne movies."