Why Henry Cavill Was Never The Same After The Witcher Season 1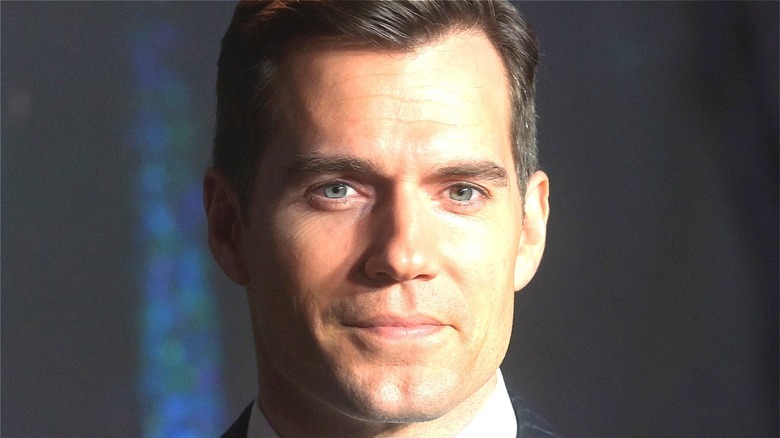 Dave J Hogan/Getty Images
"The Witcher" has been a revolutionary hit for Netflix since its debut. It broke records back in the day for being watched by 76 million Netflix subscribers around the world, according to The Verge. The show weaves a compelling high-fantasy tale about the sullen, gravelly-voiced Geralt of Rivia (Henry Cavill) killing monsters across the countryside while falling in love, rescuing a princess, and desperately trying to find his lost memories.
As good as Season 1 was, it's no surprise that anticipation for Season 2 is off the charts. Cavill and other members of the cast have been making the rounds press-wise from Comic-Cons to extended interviews and more. Many of those present in such press tours ask a lot of redundant and vanilla questions, but every once in a while, a gem slips through. When a fan recently asked about how "The Witcher" has changed Cavill's life, the actor gave an answer that many people can relate to.
A debilitating leg injury led him to reevaluate his work/life balance
At one point during his recent Q&A with IGN, Cavil was asked about the moment during the making of "The Witcher" that made him "learn something new" about himself as a person or as an actor. It didn't take him long to settle on his torn hamstring injury which happened while filming Season 1 of "The Witcher" (via Men's Health). He explained how, at the time, he was thinking that "it could be the injury which changes the trajectory of my career from here, just as things were really hitting a good stride, which is an ironic thing to say, considering it was a hamstring tear."
Play on words aside, the injury was very impactful for Cavill on a personal level. He says he had to balance "wanting to protect [him]self" and wanting to "respond to the demands that [production] had on set." His doctors were telling him to work no more than five hours per day, while production kept trying to push him past six, seven, and beyond. That can be seen as a questionable thing for production to do, but Cavill was successful at learning how to set boundaries and say "no" when people were making potentially unsafe demands of him. It's an important lesson that a lot of people could stand to learn. As Cavill himself said, "Don't be a fool; all it takes is one slip." It's great that he's setting such a good example.