Why The Cast Of The Witcher Looks So Familiar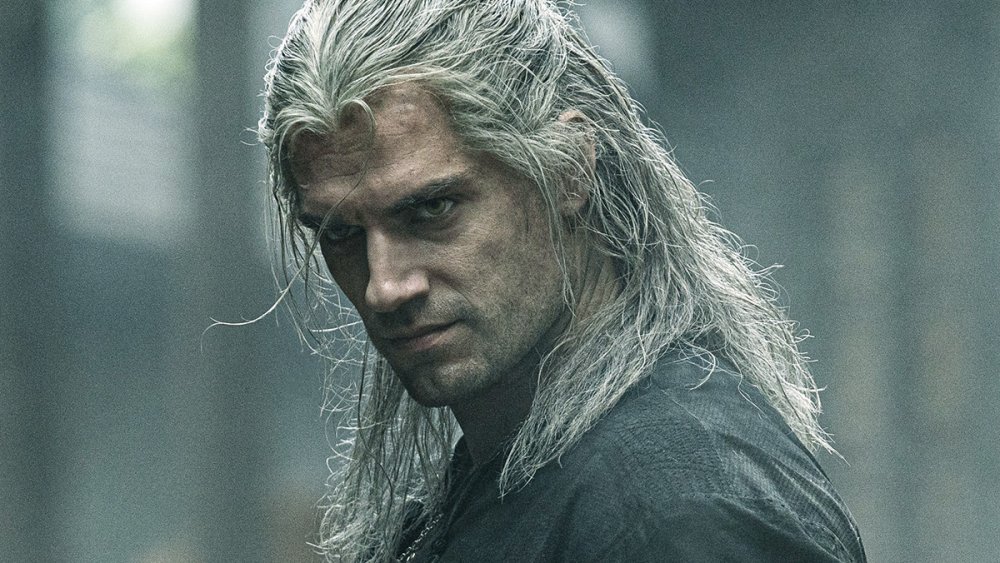 On December 20, 2019, Netflix aired the first season of The Witcher, a fantasy series based on the novels by Polish writer Andrzej Sapkowski. The show took off immediately, appealing to fans of the original books and the subsequent video game franchise, as well as to viewers with no previous exposure to the taciturn Geralt of Rivia and his monster-hunting exploits. Showrunner Lauren Schmidt Hissrich, writer and producer on hit shows like The Umbrella Academy and Daredevil, has taken Sapkowski's original vision and, with the help of a talented crew and stellar cast, brought it to the forefront of pop culture conversation. 
And there's no doubt that fans have recognized some of the show's phenomenal actors but, despite their best efforts, can't quite place them. After all, the series is filled with incredibly talented people who — for the most part — haven't really broken into the mainstream yet. So let's glance back over these performers' past accomplishments and figure out why the cast of The Witcher looks so familiar.
Henry Cavill is the Witcher himself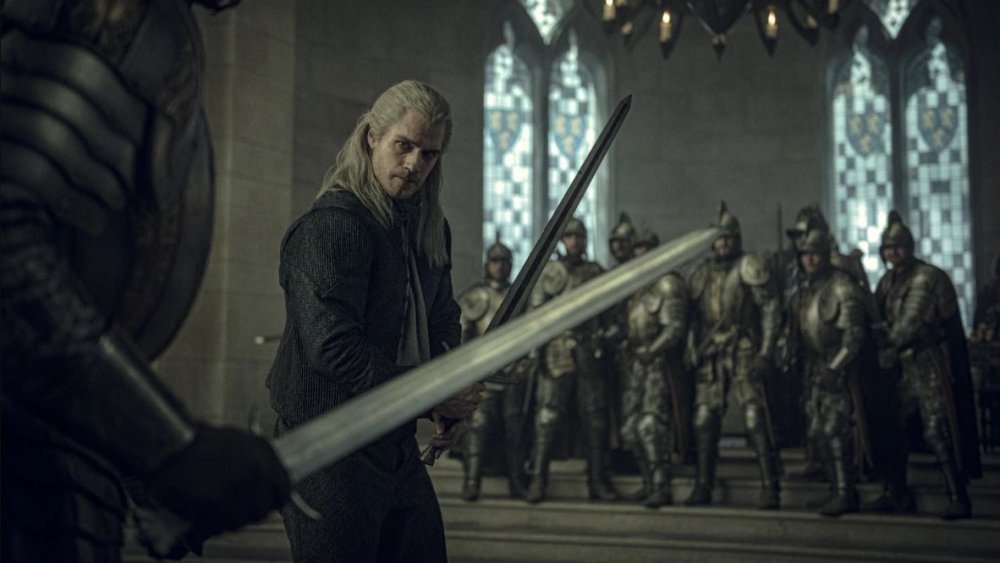 The saga of The Witcher revolves around the varied adventures of Geralt of Rivia, a monster hunter whose kinsmen — other witchers — are a dying breed of magically-enhanced mutants. Witchers live long, lonely lives full of discrimination, though their services are much needed throughout the beast-ravaged lands of the Continent. Geralt is stoic and solitary, and though rumor has it that witchers have no feelings, it's clear that he struggles with the desire for companionship despite his lifestyle. 
In the Netflix series, Geralt is portrayed by Henry Cavill, easily the most recognizable member of the cast. Cavill began his career in 2001, and he earned worldwide fame by playing the darkest live-action version of Superman to date, showing up in DCEU films like Man of Steel and Batman v Superman: Dawn of Justice. Cinephiles might also recognize him from his smaller roles in fantasy films like Tristan & Isolde and Stardust, proving that he can hold his own in a fairy and dragon-infested setting just as well as on Krypton. In fact, Cavill admits to having loved Sapowski's original novels and to being a big fan of fantasy since he was very young.
Freya Allan is making waves in the role of Cirilla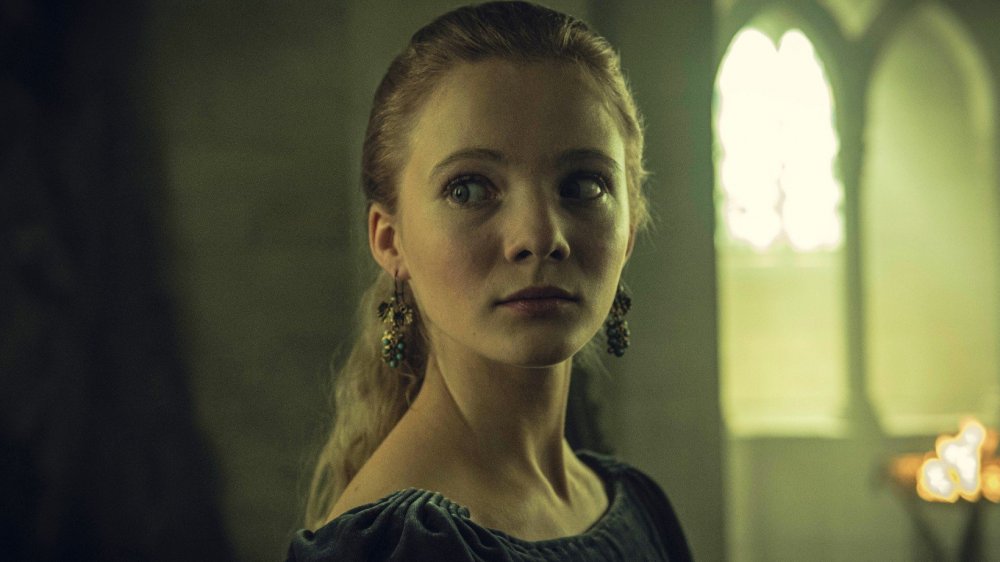 Between enemies, lovers, and his own mother, Geralt's life is tangled up with many intriguing women. And that includes his "child of surprise," Princess Cirilla, aka Ciri, aka the Lion Cub of Cintra. Ciri's life is turned upside down when the forces of Nilfgaard invade her home kingdom, destroying everything and killing everyone. Her grandmother, Queen Calanthe, instructs her to flee and to find the mysterious Geralt of Rivia, for her destiny lies with him. 
Freya Allan was tapped to play this on-the-run royal with mysterious, frightening powers. Allan herself, though not quite as young as Ciri, is still fairly new to Hollywood, a fresh face who's proven she has what it takes to have a long career. Immediately prior to The Witcher, she had a small role in a BBC mini-series adaptation of The War of the Worlds, and she also briefly showed up in Into the Badlands. Like the young cast of Stranger Things, Allan's Netflix debut is sure to snag her more work both within the streaming service's original content, as well as in film.
Anya Chalotra is enchanting as Yennefer of Vengerberg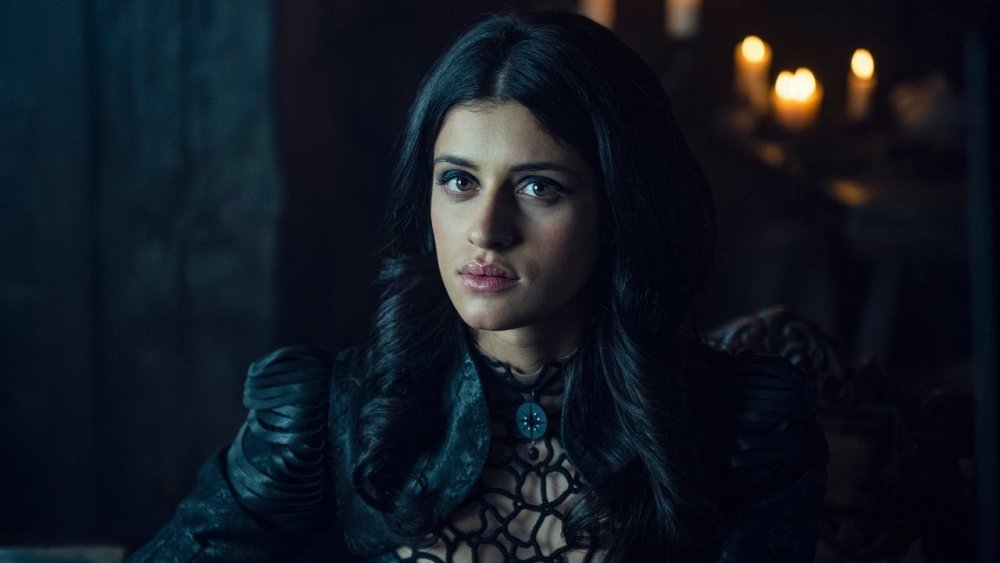 During the show, Geralt finds himself in a tenuous relationship with the extremely powerful sorceress Yennefer of Vengerberg. She's lived a long time and regrets her choice to be transformed into an enchanting seductress in exchange for her ability to have children. She and Geralt are both long-lived outcasts, unable to reproduce and seemingly destined for hermitage. And as for the actor playing the part, Yennefer is portrayed by Anya Chalotra, who's able to convey her role's seemingly disparate traits of rage and maternal longing with fluidity and grace. 
Chalotra is fairly new to screen acting. Her breakout role was in the BBC's Wanderlust, followed by a small part in The ABC Murders (alongside fellow The Witcher actor Eamon Farren). She's also lent her vocal talents as the lead part of Robin Loxley in the futuristic animated series Sherwood. And with such a stunning performance as the witch who wants it all, it will be a pleasure to see Chalotra continue on to more prominent roles going forward.
MyAnna Buring is no stranger to supernatural creatures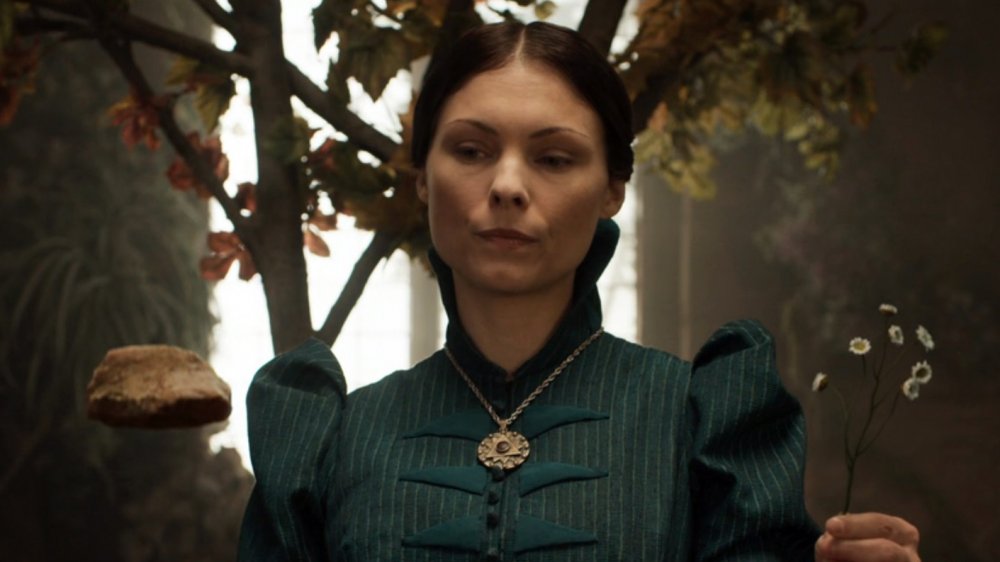 The sorceress Yennefer of Vengerberg would never have been able to harness her powers if not for the influence of Tissaia de Vries, the Rectoress of Aretuza. Tissaia bought the lowly Yennefer from her uncaring stepfather for less than the cost of a pig, and though the two women share a tense relationship, it's clear that Tissaia was a more nurturing parent to Yennefer than the younger woman had ever had in her former life. 
Typically, a character like this would be played as a hateful stepmother stereotype, but in the very capable hands of MyAnna Buring, Tissaia is as complex, intriguing, and sympathetic a character as Yennefer herself. As for Buring, her first super visible role was as Tanya Denali in both parts of The Twilight Saga: Breaking Dawn. Her stately manner then graced the set of Downton Abbey as Edna Braithwaite. She also played in both Kill List and The Descent, two horror movies with incredible endings.
Among plenty of other roles, perhaps the most interesting to fans of The Witcher is her one voice acting credit in The Witcher 3: Wild Hunt - Blood and Wine video game. Though she didn't play Tissaia in this first run-in with the franchise, surely the familiarity with the world of The Witcher only helped her bring verisimilitude to this newest adaptation.
Joey Batey keeps The Witcher light and fun
One of the refreshing aspects of The Witcher is that, although there's a serious fantasy story at its core, the show allows for a healthy dose of humor and fun. And nowhere is that more obvious than in the character of Jaskier, the bard who takes up with Geralt, much to the gruff witcher's dismay. Still, Geralt does save Jaskier when the musician's life is at stake, proving that he might be more capable of affection than his reputation allows. 
Actor Joey Batey brings plenty of plucky charm and a soothing singing voice to the character. Before taking up the lute, Batey had small roles in several television series, including The White Queen, another series featuring strong-willed and powerful women. He also had a part in an episode BBC's 2019 adaptation of The War of the Worlds alongside The Witcher co-star Freya Allan. And notably, The Witcher isn't Batey's first foray into video game-related work. He provided the voice for Cesar in the game Dragon Quest Heroes II. Those with a penchant for historical dramas might also recognize him from his recurring role as Pierre on the History Channel's Knightfall. Clearly, Batey is no stranger to the trappings of a medieval world, and he brings this experience into The Witcher to delight audiences as only a bard can.
Jodhi May is used to fantasy and playing queens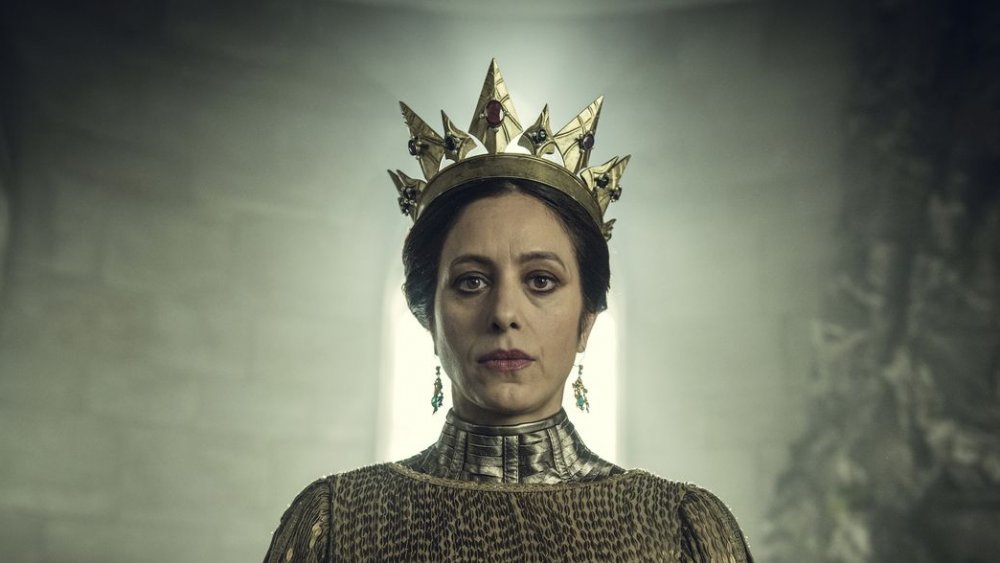 The Witcher boasts a cast of extremely powerful and influential women. And it's hard to get much more powerful and influential than Calanthe, warrior queen of Cintra. She is, by turns, fierce, loving, conniving, and brave. Plus, she's willing to do anything to protect Ciri, her beloved granddaughter. Calanthe's prowess was brought to life by the incomparable Jodhi May, who's no stranger to playing a queen, having taken up the mantle of Queen Victoria in The Warrior Queen of Jhansi. She appeared in an episode of Game of Thrones in 2015 as Maggy, a small role but interesting to note considering how much The Witcher has been compared to the HBO fantasy series. And older film fans might recognize her from her role as Alice Munro in the 1992 adaptation of The Last of the Mohicans, starring Daniel Day-Lewis. Since her career has spanned over 30 years, it would be hard to miss her in something, especially if one has a particular liking for British dramas.
Adam Levy is a charming member of The Witcher's cast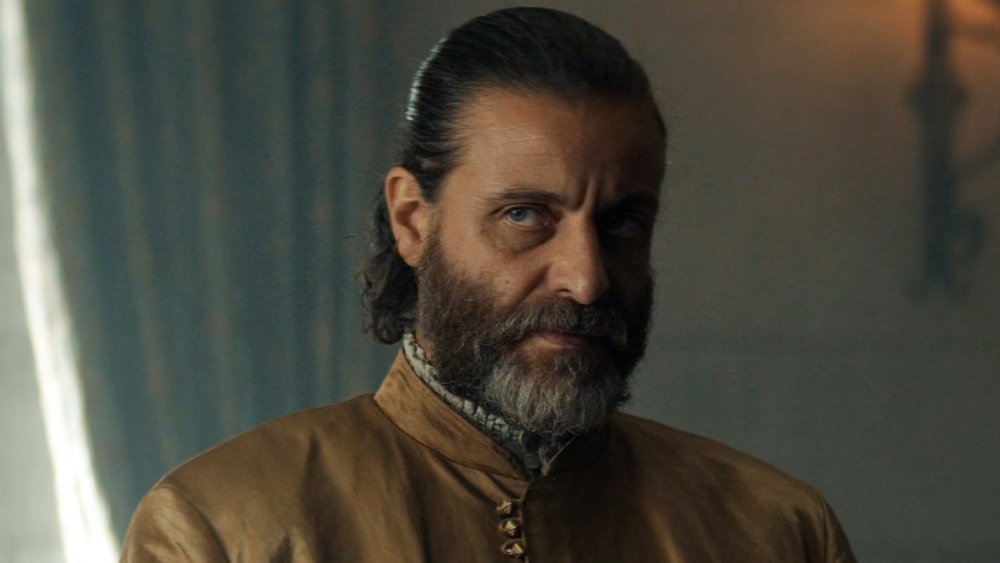 Ah, the mage with the amusing name. Mousesack is the trusted wizard of Queen Calanthe's court, guardian of the young Ciri, and old friend of Geralt's who keeps trying to urge the recalcitrant witcher to claim his child surprise and restore order to the kingdom. He's charming and fun, but he also takes his job very seriously. He's portrayed by Adam Levy, perhaps recognizable to superhero fans from his one-off role as Amadei Derros in the Supergirl TV series. For many with a love of fantasy television, The 10th Kingdom was an important foundational series, and Levy had a role in that, as well, showing up in two episodes. In between then and now, he's been part of his fair share of historical dramas, including A.D. The Bible Continues (alongside Jodhi May) and Knightfall (with Joey Batey). Levy seems very comfortable in his role as Mousesack, and we can only hope that the next season of The Witcher will have some excuse to bring him back, even if only in flashbacks.
Lars Mikkelsen excels at playing sinister characters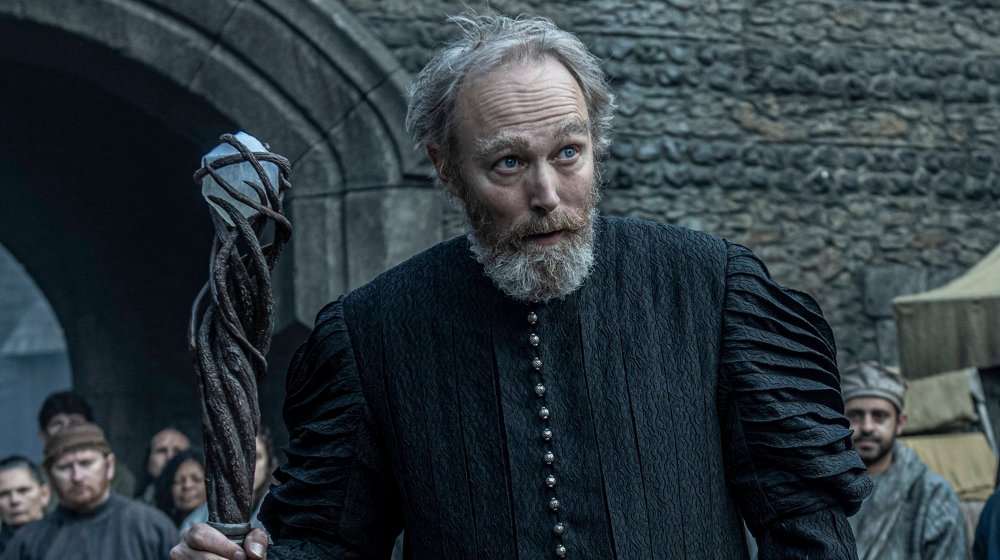 In the first episode of The Witcher, it almost seems as though the series is going to take a monster-of-the-week approach to storytelling, with Stregobor being Geralt's first client. On the contrary, the conniving mage who's carried out a veritable genocide on girls of a certain age and breed becomes a more important character as the impending world war threatens all of the Continent. 
To play this unsympathetic man, the showrunners cast Danish actor Lars Mikkelsen (the brother of Hannibal's Mads Mikkelsen). Unless you're very familiar with Danish film and television, it's unlikely you've seen a lot of him. However, he played the recurring character Viktor Petrov in the very popular Netflix series House of Cards, and fans of BBC's Sherlock will easily recognize him as Charles Magnussen from the episodes "His Last Vow" and "The Empty Hearse." It seems Mikkelsen has a knack for playing sinister types, and his casting as Stregobor is spot-on in this regard.
Mimi Ndiweni had a pretty awesome 2019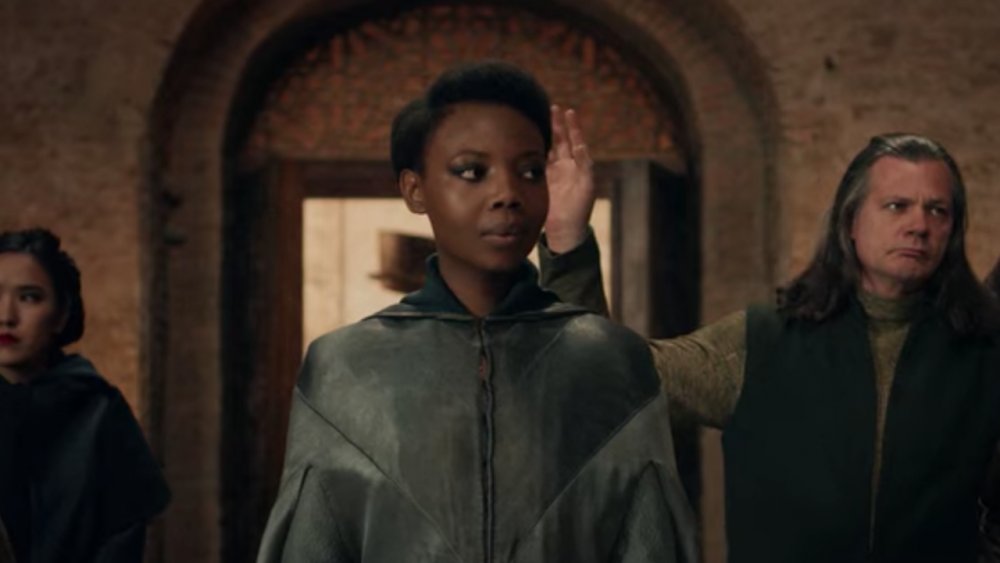 The kingdom of Nilfgaard has a powerful force on their side: the mage Fringilla, former student of Tissaia and classmate of Yennefer. It was originally Yennefer who'd been destined to attend court at Nilfgaard, and there's much speculation as to whether or not this Continent-wide invasion would've occurred under her guidance instead of Fringilla's. Nevertheless, it's Fringilla's fearless grasp of forbidden magics that make her — and Nilfgaard — a force to be reckoned with as they blaze their way over land and sea, destroying everything and everyone that stands in their way. 
British-Zimbabwean actress Mimi Ndiweni took on this domineering role with appropriate grace and majesty. The Witcher aired the same day as Star Wars: The Rise of Skywalker hit theaters, and Ndiweni had a role in this final franchise film as a Resistance officer. Though it was a small part, her simultaneous work in two hugely popular media hits from the end of 2019 are sure to keep her visible for many years to come.
Eamon Farren is an intimidating figure in The Witcher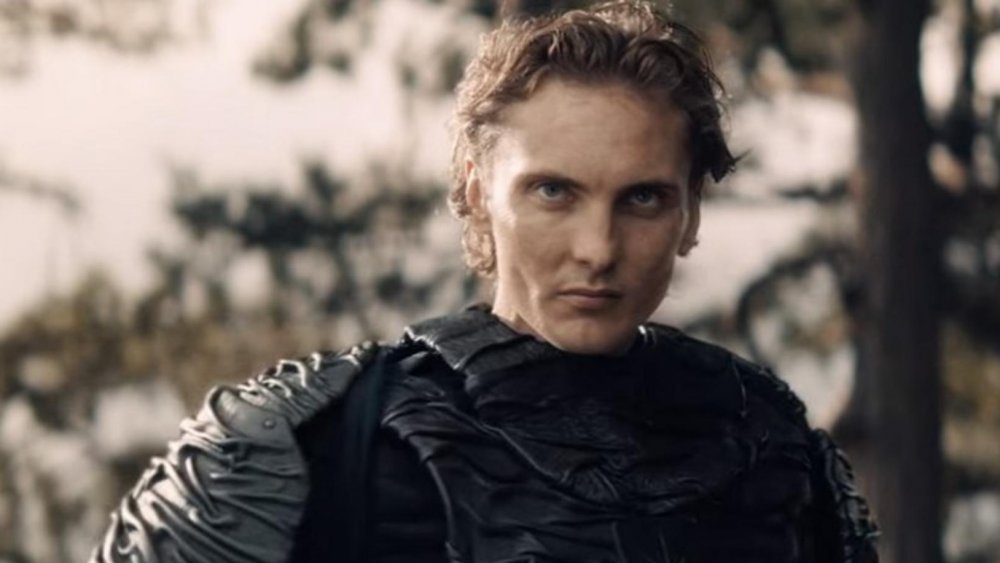 The rightful heir of the Nilfgaardian throne, Cahir is a violent, ambitious prince who's single-mindedly pursuing Ciri to use her mysterious powers for his own ends. He hasn't shown up a lot in this first season of The Witcher, but chances are he'll be an even more important part of season two. Cahir is portrayed by Eamon Farren, notable for his appearance as Richard Horne on the most recent season of David Lynch's Twin Peaks. He also had a recurring role in the first three episodes of BBC's adaptation of Agatha Christie's The ABC Murders, which featured an appearance by The Witcher co-star Anya Chalotra, as well. Proving that he's versatile in what genres he chooses to act, he had a role in the eerie drama Winchester, about the Winchester mansion and its strange proprietress, played by the illustrious Helen Mirren. Doubtless Farren's work in The Witcher will continue to propel him through many fascinating roles in the years to come.
Wilson Radjou-Pujalte is a young actor with a bright future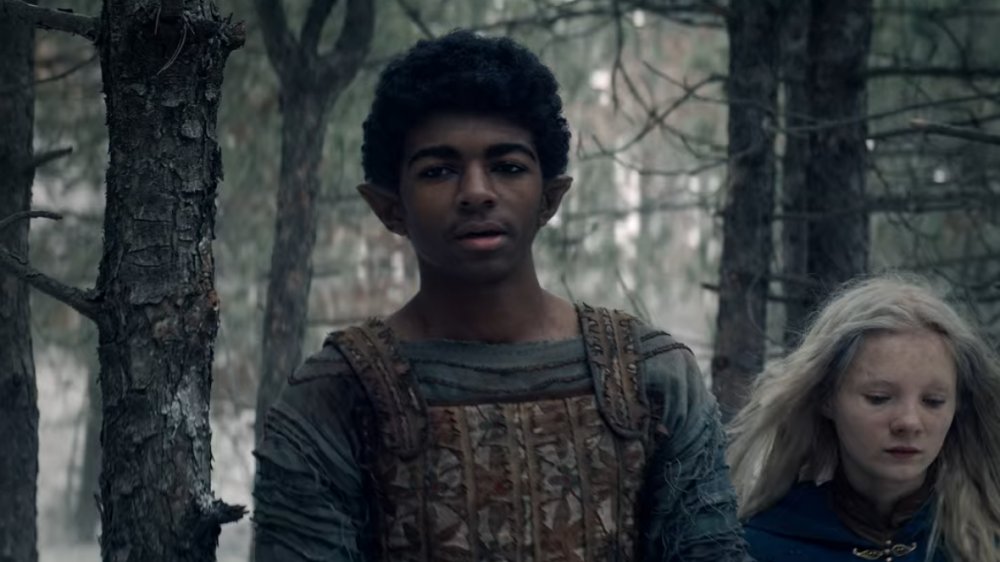 When Ciri escapes Cintra, alone and afraid, she happens upon the quiet Dara in the woods. She soon discovers that her kindly companion is an elf refugee, one of many who'd escaped the awful slaughter perpetrated by Ciri's own grandmother, Queen Calanthe. The elf boy helps Ciri realize some hard truths about her family history, and he ultimately decides that he can't continue to put his life at risk because of her selfish need for companionship. 
Dara is played by the young but very skilled Wilson Radjou-Pujalte, who's had roles in several lesser-known television series. His largest role is easily that of Aladdin in the series Jamillah and Aladdin, where he appears in 52 of 54 episodes. He also has a substantial part in the family TV series Hunter Street. And like many actors who work in British circles, he's been unable to avoid being cast in a Dickens-inspired series. In this case, he starred as Dodger in BBC's Dickensian. Despite his age, he clearly has the motivation to pursue long-running projects. If The Witcher continues to generate the hype it did upon release, perhaps Dara will become a major player, keeping Radjou-Pujalte in it for the long haul.
Before joining the cast of The Witcher, Anna Shaffer starred in another famous fantasy series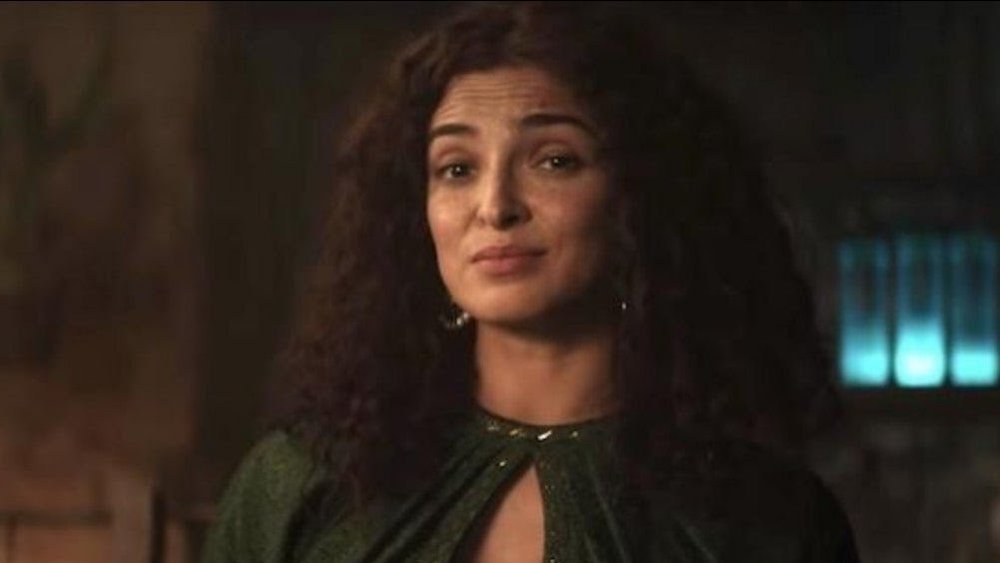 Triss Merigold initially seems like a one-off character whose purpose is to hire Geralt to slay a horrible monster. Instead, she becomes a more prominent player later in the series, as the mages stage their counterattack against Nilfgaard. Unlike many of the other sorceresses in this series, Triss seems to have no real ulterior motives or dark, hidden desires. She's simply trying her best to do her job and keep people safe. 
In the series, Triss is played by Anna Shaffer, who kicked off her acting career in a rather impressive way, playing Romilda Vane in Harry Potter and the Half-Blood Prince and both parts of Harry Potter and the Deathly Hallows. She was also on the teen soap opera Hollyoaks for seven years as Ruby Button, her stint there spanning 242 episodes. Unfortunately, it doesn't seem likely that Triss will be back for season two of The Witcher, but we can hold out hope that she'll appear in a flashback or two so that we can continue to appreciate her soothing charm.