Reviews Are Finally In For The Witcher Season 2 And Critics Have A Lot To Say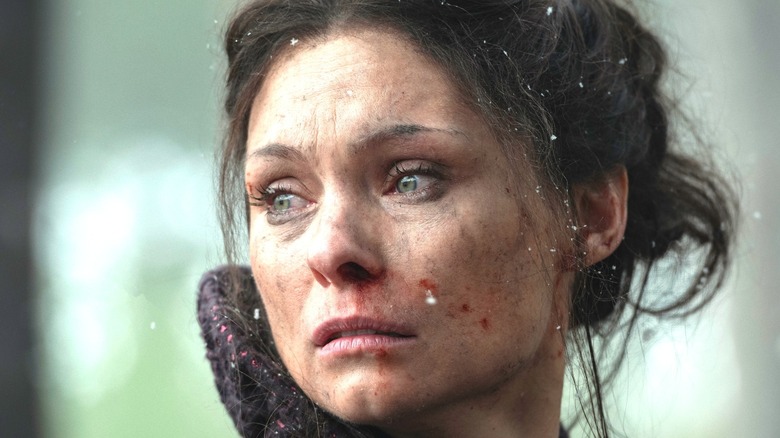 Jay Maidment/Netflix
Combining fantasy elements with European folklore, Netflix's "The Witcher" is an explosive adaptation of the novels by Andrzej Sapkowski and the video games of the same name. The first season of the Netflix series stars Henry Cavill as Geralt of Rivia, a mystically imbued human who possesses increased physical strength and endurance, as well as a myriad of supernatural powers. "The Witcher" Season 1 ran for eight episodes and garnered a fair amount of attention. Nearly two years after its premiere, the show is still earning a strong amount of buzz and views too, according to Business Insider.
The first season of "The Witcher" currently holds a 68% Tomatometer score and a 91% audience score on Rotten Tomatoes. In its review of the show's debut season, The A.V. Club wrote, "When the worst thing you can say about a series is that every episode ends up being better than the one that preceded it, that leaves an exciting amount of room to grow."
With all that in mind, now that the review embargo has lifted, what are critics saying about "The Witcher" Season 2?
What are critics saying about The Witcher Season 2?
"The Witcher" Season 2 premieres on Netflix on December 17, and it looks like critics are in agreement about it. In their review of the season, Boyd Hilton of Empire Magazine called it "more accessible than its complicated first season" and added that "Netflix's multi-tentacled fantasy builds on a commanding lead performance from Henry Cavill while leaning into its horror elements to increasingly impressive effect." Elsewhere, Collider's Carly Lane wrote that the season "seems to not only have learned from the missteps of its predecessor but is even willing to gently poke fun at itself in the process."
Other critics echoed the sentiment expressed in those reviews, with several noting how vast of an improvement Season 2 of "The Witcher" is over the show's first. That said, Therese Lacson of Nerdophiles did note that "the season presents a strong sophomore entry for the existing fans of the show. ... [But] the world is no easier to step back into and a Season 1 rewatch is essential."
Due to its constant time jumps, "The Witcher" Season 1 was a bit difficult to follow at points, but it sounds like the show has learned from that mistake. Indeed, Season 2 of "The Witcher" currently holds an exceptional 100% Tomatometer score on Rotten Tomatoes, so it looks like fans of the show are in for a wild ride (or hunt, whichever you prefer).