The Surprising Witcher Season 2 Character Henry Cavill Calls His Favorite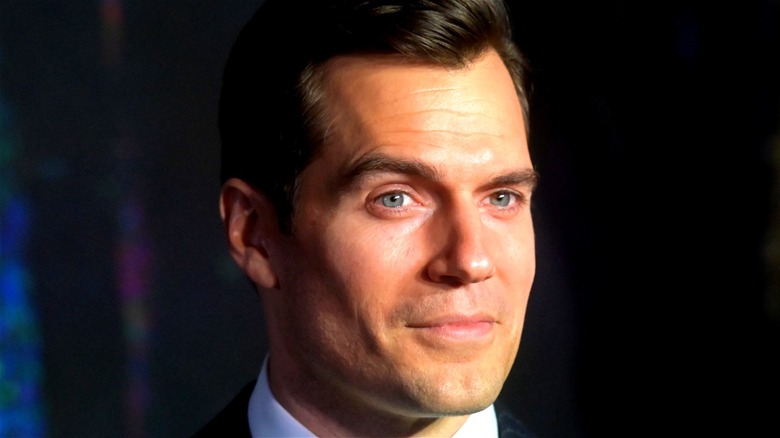 Dave J Hogan/Getty
Henry Cavill has enjoyed a very prolific and varied acting career. Before he partnered up with Netflix for their hit fantasy drama "The Witcher," he played Superman, the hero of heroes, in "Man of Steel" and "Justice League," among other DCEU films. He also had a stint as Charles Brandon, the 1st Duke of Suffolk, in "The Tudors." You can even enjoy Cavill playing a baby-faced Albert Mondego in "The Count of Monte Cristo."
When "The Witcher" first debuted, it was watched by over 76 million people, aka the highest ratings ever for a first season of a Netflix show at the time, according to The Verge. With the hotly anticipated second season of "The Witcher" already receiving strong reviews ahead of its December 17 release, it appears that Cavill has added another to his list of iconic characters. But there are also a lot of new cast members joining the show for Season 2. And there's one in particular that Cavill himself has praised as "extraordinary."
Cavill is raving about Kristofer Hivju's performance as Nevillen
During a recent Q&A with IGN, Cavill was asked who his favorite character in Season 2 is other than Geralt. The question appeared to trip him up at first — partly because he was trying to avoid accidentally letting any spoilers slip — but he eventually settled on Nevillen, played by Kristofer Hivju. Even with all of Nevillen's prosthetics, you may recognize the actor as Tormund Giantsbane from "Game of Thrones."
Cavill described Nevillen as "pretty extraordinary" and said Hivju himself is "a truly magical human being." He went on to praise the actor highly for his performance on set. He also praised the prosthetics team for really bringing the character to life, and said that overall, the character was "really well done." We haven't seen much of Nevillen from any of the trailers, so those of us who haven't read the books don't know exactly what to expect. But it does sound like fans are in for another highly enjoyable and scene-stealing performance from him Hivju.