The Real Reason Tom Holland Wants To Take A Break From Acting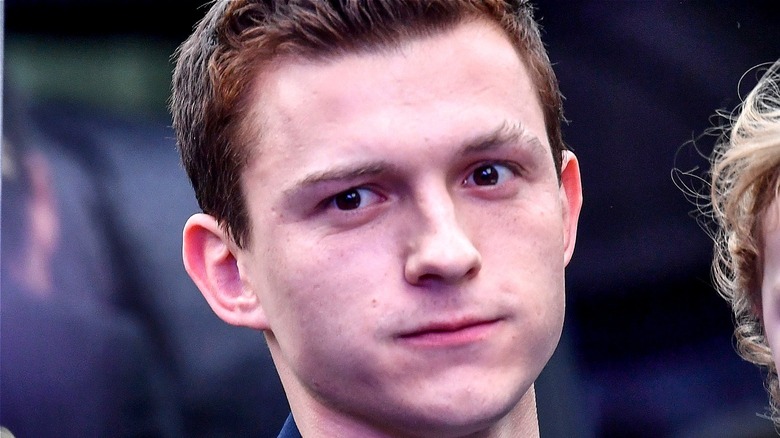 Gareth Cattermole/Getty
Tom Holland recently set off a bit of a Twitter firestorm when he made the pronouncement that if he's still playing Spider-Man after he's 30, he has "done something wrong" (via GQ). While Holland walked back the comments in a later interview with Extra (via Digital Spy), the entire incident certainly reminded everyone of the troublesome problem posed by any live-action adaptation of this particular character. Most of the time, Peter Parker is portrayed as relatively young. Indeed, previous incarnations of Spider-Man haven't lasted far into their thirties.
When Tobey Maguire was first cast in the role in July of 2000 (via Variety), he was already 25 years old (the same age Holland is now). Maguire's role as the lead web-slinger ended in 2007, when he was 32 (via IMDb). Andrew Garfield, on the other hand, picked up the mantle of Spider-Man at the age of 27 and last portrayed the character in 2014's "The Amazing Spider-Man 2" at around 30 years old (via IMDb). When Holland first appeared in "Captain America: Civil War" at only 20 years of age, he was already the youngest Spider-Man to take on the role (via IMDb). If Holland were to continue playing the character through to Maguire's age in "Spider-Man 3," that would mean a total of 12 years of him in the role.
In a recent interview, Holland made clear that although he absolutely adores the role, he has other interests outside of playing Spider-Man.
Tom Holland wants to 'focus on starting a family'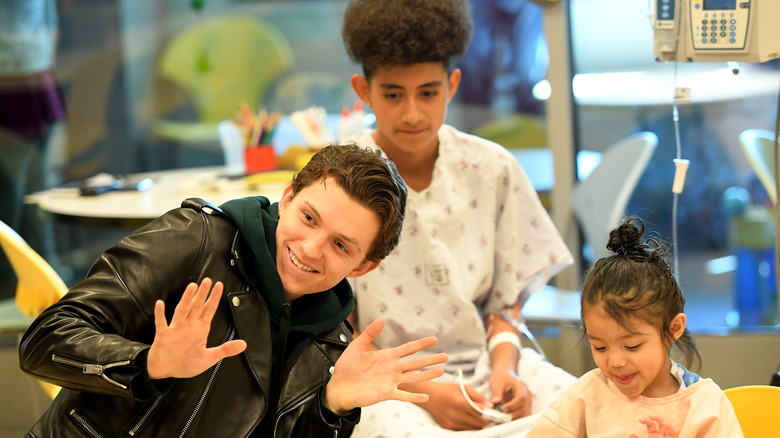 Matt Winkelmeyer/Getty Images
In a recent interview with People Magazine, Holland was quoted as saying that he wants to "take a break and focus on starting a family and figuring out what I want to do outside of this world." The young actor also said that though he plans to wait to have children, he definitely sees children as a part of his future. "I love kids. I can't wait to be a dad," Holland said. "If I'm at a wedding or a party, I'm always at the kids' table hanging out."
Holland also took the opportunity to praise his dad for ensuring that he knows the joy of spending time with kids. "My dad's been such a great role model for me," Holland said. "I think I've got that from him."
In another recent interview, Holland and his "Spider-Man" co-star/girlfriend, Zendaya, made clear they aren't quite sure if his on-screen counterpart is ready for any behavior that could lead to anything like that yet. In the meantime, Holland has plenty to keep him busy given his casting in a non-MCU role that will see the young actor trade web slinging for tap dancing (via Variety).
"Spider-Man: No Way Home" will be released in theaters in the United States on December 17.