The One Spider-Man Scene Tom Holland And Zendaya Are Totally Against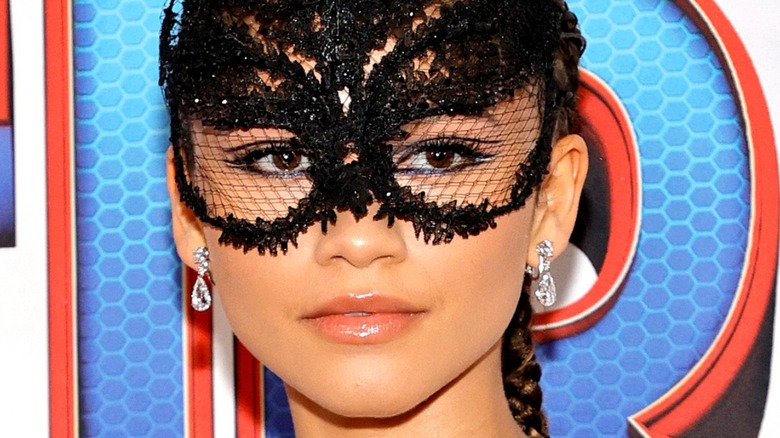 Amy Sussman/Getty
Peter Parker isn't always a teenager in his stories, whether they be comic books, TV shows, or movies. However, it's fair to say that many of the more iconic incarnations of the character are teens. In the comics, Peter became Spider-Man at just 15 years old (via Marvel), and since then the character has almost always been depicted as youthful. If he isn't a teenager, he's probably a young adult. He's old enough to have great responsibilities, while still remaining down-to-earth, relatable, and (more often than not) broke.
Because of this, there are some limitations on the kind of scenes artists depict when it comes to Peter. Romance is often a factor in the burgeoning youth's life, but sex rarely comes into play. When sex is the issue at hand, it is rarely (if ever) explicit, and often ends in disaster and disappointment for poor Peter. With this in mind, it's no wonder why sex is the one kind of scene that our current on-screen Peter Parker, Tom Holland, and his MJ, Zendaya, are totally against.
Both Holland and Zendaya say Spider-sex is not in the cards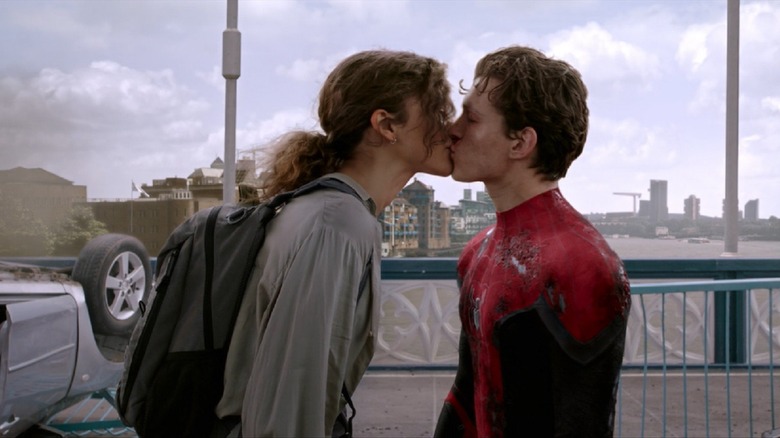 Marvel Studios/Disney+
The two 25-year-old actors, who happen to be real-life boyfriend and girlfriend, made their opinion on the matter clear in a recent interview with Yahoo! Entertainment. Of course, being Spider-Man himself, Holland was the first to speak up on the issue, saying that he doesn't "think it's appropriate for the 'Spider-Man' franchise" and that "we are still very much young kids." However, he clarified that if we ever did see a matured Peter Parker, that there's a possibility of it happening. For now, though, "this is a film about celebrating friendships and young love."
Zendaya felt much the same way, calling Peter Parker "a little brother," to which Holland agreed. "No one wants to see Peter Parker having sex!" Holland said. "That would be horrible." Evidently, as Yahoo pointed out, Holland hasn't seen how many online fanfiction authors and independent artists wholeheartedly disagree with him.
Still, it's fair to say that in the context of a movie (especially MCU titles made with families in mind) Peter Parker should probably stay out of the bedroom. Sex isn't usually a very integral part of his character, and it's probable that most people would find the experience uncomfortable to say the least. Fans can see more of Spider-Man not having sex when his next film, "Spider-Man: No Way Home" releases on December 17.