New Lego Ninjago Movie Poster Released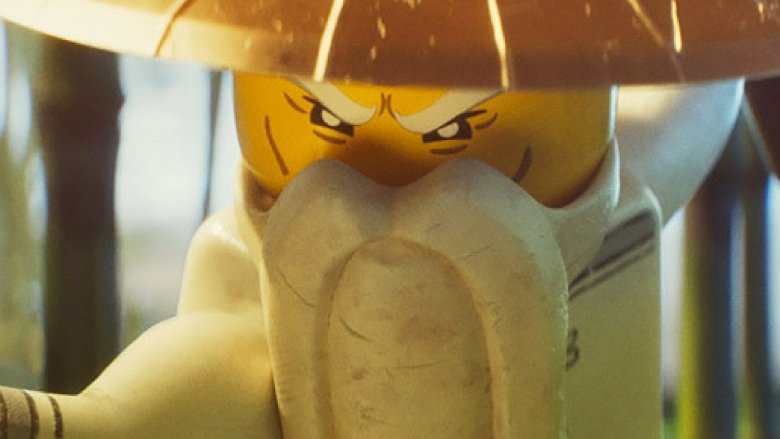 The whole team is together in the new poster for The LEGO Ninjago Movie. The movie stars Jackie Chan as Master Wu, a man tasked with training a group of teenage warriors to stop the villainous Lord Garmadon (Justin Theroux) from taking over the city. The new poster, released to Entertainment Weekly and viewable at the bottom of this article, features the group of warriors staring down from their perch in the jungle, highlighting the characters of Lloyd (Dave Franco), Kai (Michael Peña), Nya (Abbi Jacobson), Jay (Kumail Nanjiani), Cole (Fred Armisen), and Zane (Zach Woods).
Here is the official synopsis for the movie: In this big-screen Ninjago adventure, the battle for Ninjago City calls to action young Lloyd, aka the Green Ninja, along with his friends, who are all secret warriors and LEGO Master Builders. Led by kung fu master Wu, as wise-cracking as he is wise, they must defeat evil warlord Garmadon, the Worst Guy Ever, who also happens to be Lloyd's dad. Pitting mech against mech and father against son, the epic showdown will test this fierce but undisciplined team of modern-day ninjas who must learn to check their egos and pull together to unleash their true power.
Theroux previously said that Ninjago is one of the "most insane" places in the LEGO universe, saying that "so much of it makes no sense." "It feels like it came out of the mind of a kid rather than out of the minds of some people sitting in a writers' room," he said. The hotly anticipated film, directed by Charlie Bean based on a script from Hilary Winston, Bob Logan, and Paul Fisher, is due out on Sept. 22; while we wait, see the untold truth of The Lego Movie.