The Witcher's Version Of Thanos Is Coming According To The Showrunner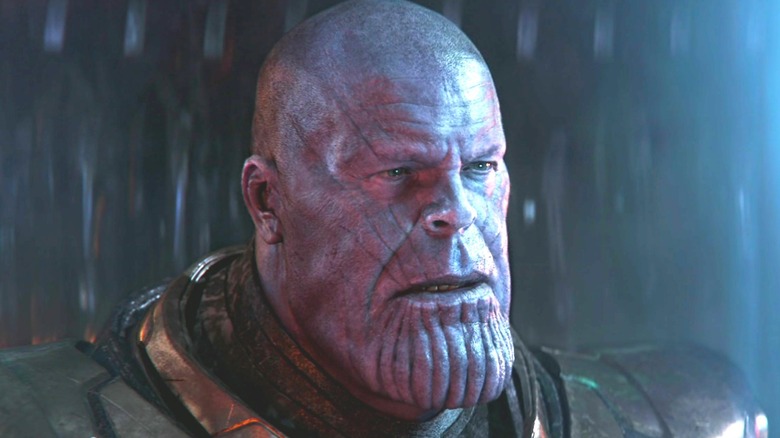 Marvel Studios/Disney
With the December 17 release of "The Witcher" Season 2 imminent, some of the creatives behind the series have been steadily sharing their thoughts on what fans can expect from this slate of upcoming episodes in the lead-up to their release. For example, Henry Cavill revealed that he personally worked with costume designer Lucinda Wright to redesign Geralt's armor, hoping to both reflect the character's growth and allow himself to move around more freely while performing.
Showrunner Lauren Schmidt Hissrich has likewise provided fans some insight into "The Witcher" Season 2 over the course of various interviews promoting its release. She described Ciri (Freya Allan), for instance, as a more active presence than she was in Season 1. Its plot too will be markedly different than that of its first season, forgoing the timeline jumping that complicated the story told in its initial batch of 10 episodes. Most recently, Hissrich discussed how a villainous faction from "Witcher" lore will gradually impact the series, despite being a ways away from encountering the show's protagonists, akin to early appearances of Thanos in the Marvel Cinematic Universe prior to "Avengers: Infinity War."
The Wild Hunt is on its way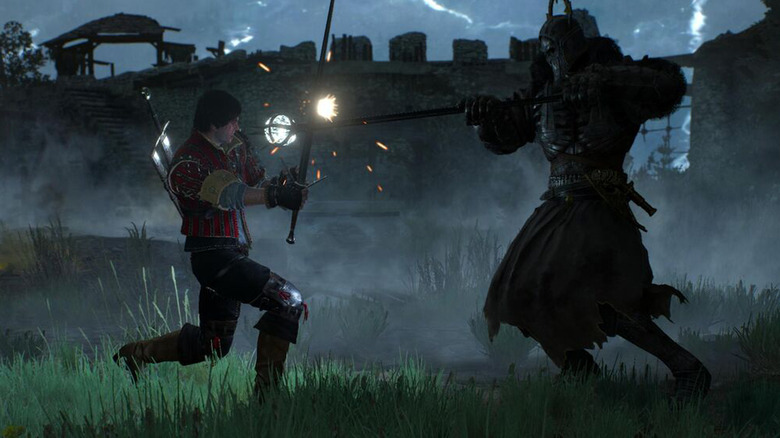 CD Projekt Red
During a press junket for "The Witcher" Season 2, an interviewer at IGN questioned showrunner Lauren Schmidt Hissrich about the Wild Hunt, a villainous force familiar to fans of the "Witcher" franchise at large, merely referenced a few times over the course of the series thus far. When IGN asked whether or not the Wild Hunt was the show's version of Thanos, Hissrich expressed that this is "completely" the case.
"What I love, and this is how it's set up in the books too, is that the Wild Hunt is a 'portent of doom.' They're always just mentioned when war is coming, or a battle is on the horizon," Hissrich said. "What we're going to start doing is beginning to understand where they came from and what they want. And so, like all characters in ["Witcher" author Andrzej] Sapkowski novels, we're going to get a little bit deeper into them so they're not just the evil skeletal bad guys." She then went on to explain how, in spite of the Wild Hunt not appearing in either Season 1 or 2, they're referenced "so that we can say 'We hear you fans, we know that this is a big deal.'"
So, while this essentially serves as confirmation that the Wild Hunt will not factor significantly into Season 2, invoking their name will remain something of a harbinger of trouble to come, set to pay off at a later date.