The Witcher: Blood Origin Creator Dishes On What To Expect From The Series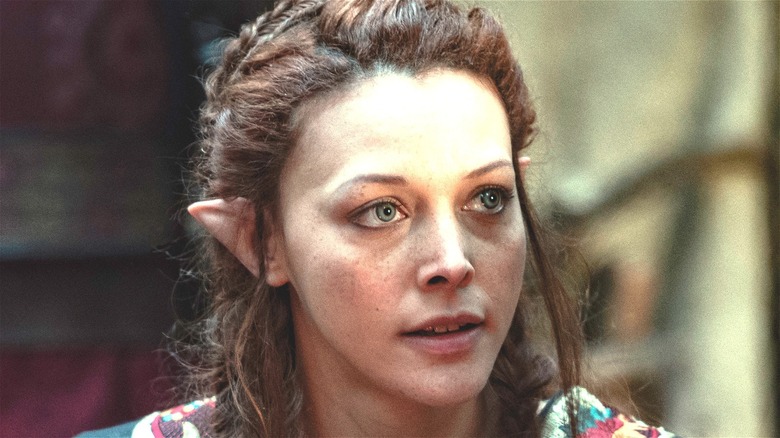 Kevin Baker/Netflix
"The Witcher" universe is a rich, fantastical world that offers plenty of scope for storytelling across a variety of mediums. The franchise has already cornered the literature and video game markets. Now, thanks to Netflix, the future of "The Witcher" on the screen looks very promising in its own right. So far, we've been treated to the main live-action series starring Henry Cavill and an animated movie. However, the streaming giant has plans to make a number of spinoff shows set in this fantasy world of monsters and men, all of which offer something different and unique.
One of those projects is none other than "The Witcher: Blood Origin," a prequel series that will chronicle an event known as "The Conjunction of the Spheres." In the original "Witcher" novels, this was a cataclysmic event that messed up the Multiverse, essentially bringing the unnatural monsters to the dimension that the main saga covers. "The Witcher: Blood Origin" is currently in the production phase, but what can fans expect from the spinoff series?
The Witcher: Blood Origin is all about the elves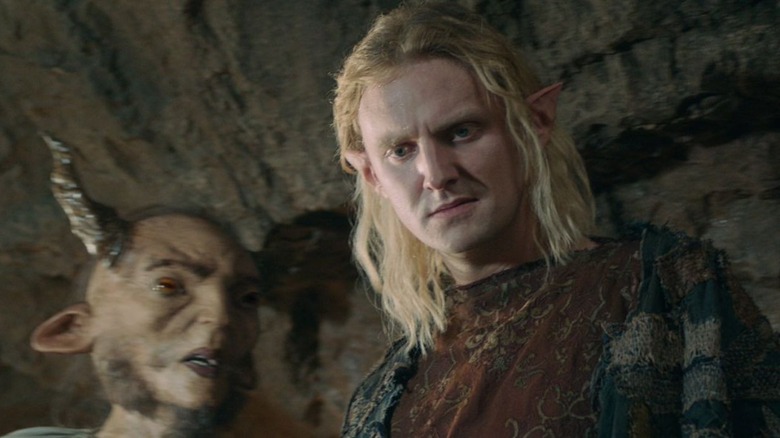 Netflix
While speaking to Entertainment Weekly, "The Witcher: Blood Origin" showrunner Declan De Barra shared some exciting news about the prequel series. According to De Barra, the show is set 1,200 years before the events of "The Witcher," and the story will primarily revolve around the elves. In the lore, the pointy-eared creatures have been around for 2,000 years, and the showrunner is "fascinated with the idea of what a pre-colonized world would look like" for them.
De Barra then went on to discuss how "The Witcher" author Andrzej Sapkowski inspired the storytelling in the prequel series, particularly the way in which he drew upon some real-world influences while writing the stories. "He reinterprets folktales and history," De Barra said of the author's novels. "And when you look at our own history, societies that had been at their height, like the Roman Empire or the Mayan Empire, that'd be right before the fall, and then we're in dark ages again."
The showrunner continued by saying that he's curious to know what a world like that would be like for the elves, and that's what he aims to explore in "The Witcher: Blood Origin."