Tom Holland Reveals The MCU Hero He Wants To See Team Up With Spider-Man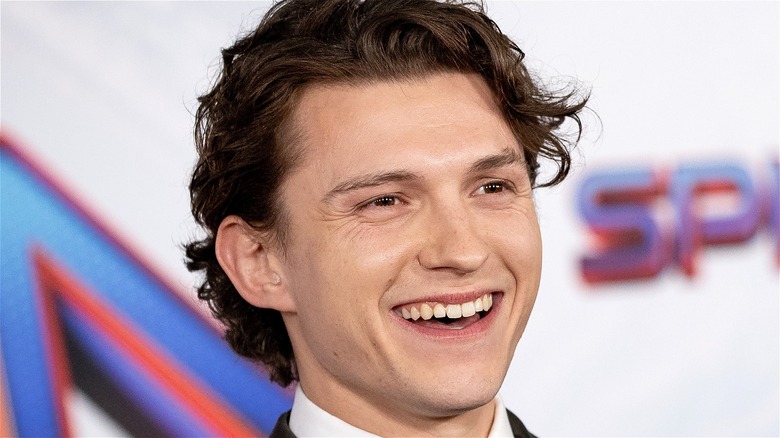 Emma Mcintyre/Getty
"Spider-Man: No Way Home" star Tom Holland is no stranger to superhero cameos or team-ups. The 25-year-old made his Marvel Cinematic Universe debut in 2016's "Captain America: Civil War" and went on to appear in two "Avengers" movies, along with the two stand-alone films that he's done. In "No Way Home," Holland's Peter Parker will be linking with Benedict Cumberbatch's Doctor Strange character and Spidey villains from years past as they begin to fiddle with the Marvel multiverse. With the hotly-anticipated movie now in theaters, Holland has his set his sights on another famous hero that he'd like to join forces with. 
"I think she's amazing," the UK native explained in a recent interview, describing the actor he's interested in shooting with next. Marvel has multiple projects currently in the works for Phase 4 and beyond, so it's not a stretch to say that Holland can't team up with this person sometime in the not-so-distant future. Just depends on the time and the place. 
As for who Holland wants to team up with? It's actually another young acting star who just recently tossed her hat into the MCU earlier this year. 
Holland would love to work with Florence Pugh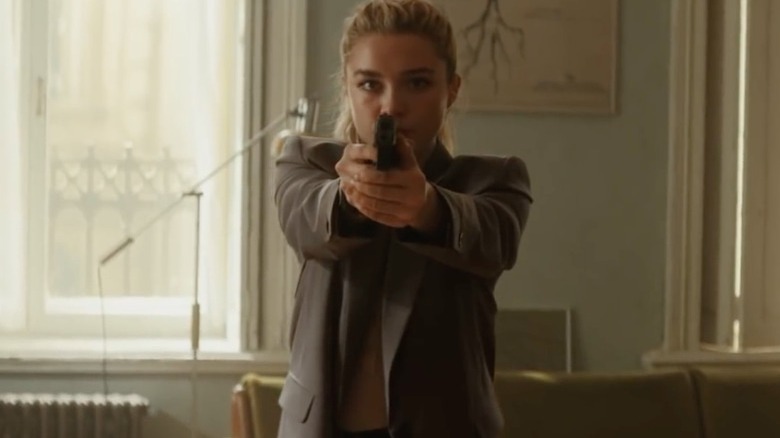 Marvel Studios
Speaking to Entertainment Tonight at the "Spider-Man: No Way Home" premiere, Holland described how he was blown away by "Black Widow" star Florence Pugh and her recent debut as Yelena Belova.
 "She's so good in that movie and all the movies that she's done," Holland said. "I think she's fantastic."
Pugh, 25, is another one of Marvel's rising stars after appearing in "Black Widow" over the summer and then again in "Hawkeye," the Marvel series currently running on Disney+. Her character, Yelena, is the adoptive sister of Scarlett Johansson's Natasha Romanoff. She has taken up the mantle of Black Widow and been searching for Jeremy Renner's Clint Barton, whom (due to the manipulations of Julia Louis-Dreyfus' Valentina Allegra de la Fontaine) she believes caused Romanoff's death in "Avengers: Endgame." Pugh has quickly become one of the most talked about Marvel heroes in recent memory, leading Holland to immediately take notice. 
"I want to work with Florence Pugh," he insisted to ET. "I think a really cool Spider-Man/Black Widow movie would be a fun little twist."