Keanu Reeves' Touching Gift Almost Made His John Wick Co-Star Cry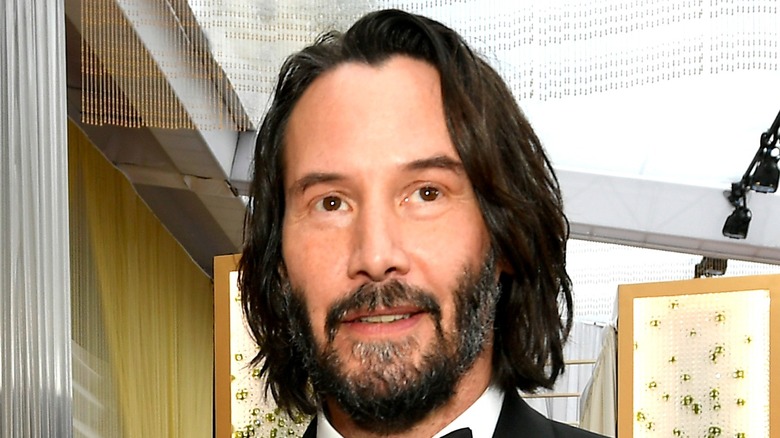 Kevork Djansezian/Getty
It's no secret that the world loves Keanu Reeves. His reputation for kindness and compassion precedes him — in stark contrast to the spiteful and violent nature displayed by his characters. John Wick may be the deadliest man on Earth, but Reeves himself is considered about as dangerous as a declawed kitten napping on a rainbow. And, as the years have gone by, it seems as though this reputation has done nothing to inflate the man's ego. Co-stars and fans alike continue to share positive experiences with the "Matrix" star.
Most recently, Reeves' "John Wick" co-star Lance Reddick — who plays Charon, the respectful African concierge of the Continental hotel — has shared another positive anecdote surrounding Reeves' on-set behavior. According to Reddick, Reeves once appeared on set to give Reddick a touching gift that almost made him cry. This is despite the fact that Reeves did not need to be there that day.
Reeves gave Reddick a thoughtful note on his own birthday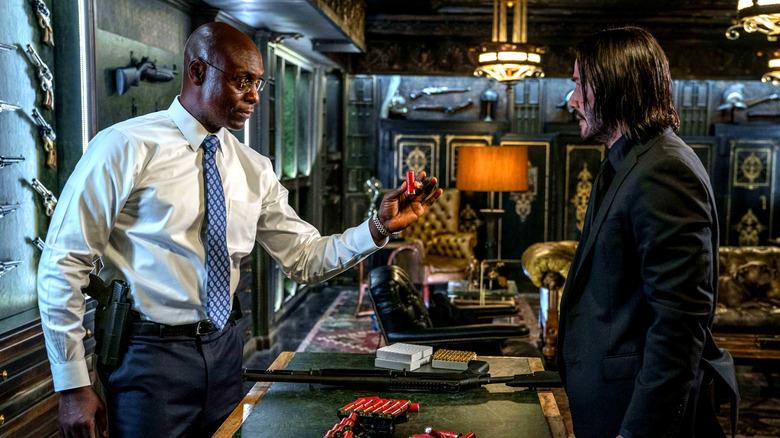 Lionsgate
Lance Reddick opened up about this experience during a recent interview with Vulture. In it, Reddick reminisced fondly on Keanu's gift, as well as meeting his girlfriend, and talked about how much he cherished the gesture.
"I hope I don't get in trouble for telling this story. During 'John Wick: Chapter 4,' my first day of filming happened to be Keanu's birthday. But he wasn't in the scene. He came to the set anyway at nine o'clock at night with his girlfriend who I had never met," Reddick said. "He'd never done this before but he wrote me a note thanking me for what I brought to the character in these movies. And he wanted to give the note to me. I'll never forget it. I'm going to cry now."
On top of simply appreciating the gift (which Reddick said he would like to have framed), the actor also threw praise at Reeves' girlfriend, Alexandra Grant (via Elle). Reddick called her "cool as f***," and said she was candid about the fact that Reeves wanted to visit Reddick despite it being his birthday. All in all, the story stands as just another reason why fans love Keanu Reeves and the "John Wick" series.